— -- The official time for the Apple Watch: April 24.
Apple showed off more capabilities of its first-ever wearable today and revealed new information about the various models that will range in price from $349 to a luxury $10,000 gold edition.
"It's not just with you, it's on you," Apple CEO Tim Cook said. "We designed Apple Watch to appeal to a whole variety of people with different tastes and different preferences."
The watch comes in three models: the Apple Watch Sport, Apple Watch and the high-end Apple Watch Edition. Each packs as much as 18 hours of battery life, ensuring the device can stay helpful to its user day and night.
Each model differs in price. The Apple Watch Sport, which is made with a pure aluminum, starts at $349. The Apple Watch starts at $549 for the smaller version and goes as high as $1,049 depending on the watch band. The larger version starts at $599.
The Apple Watch Edition will begin at $10,000 and will be available in limited quantities, making it the ultimate stylish techie status symbol. Cook said customers can check out the watches in Apple stores, which boast new display cases, beginning April 10 when pre-orders begin.
While many of the features of the watch, including Apple Pay and the ability to connect watches with friends, were shown off in September when the watch was first announced, today's presentation showed it can do so much more.
Wearers can now take a phone call on their wrist. You can use your Apple Watch to get through security at the airport, meaning you no longer have to dig for that boarding pass or pull it up on your phone.
Another impressive app from Alarm.com shows how the wearer can open his or her home garage with a touch of the watch and watch a live feed to make sure only a trusted person is entering.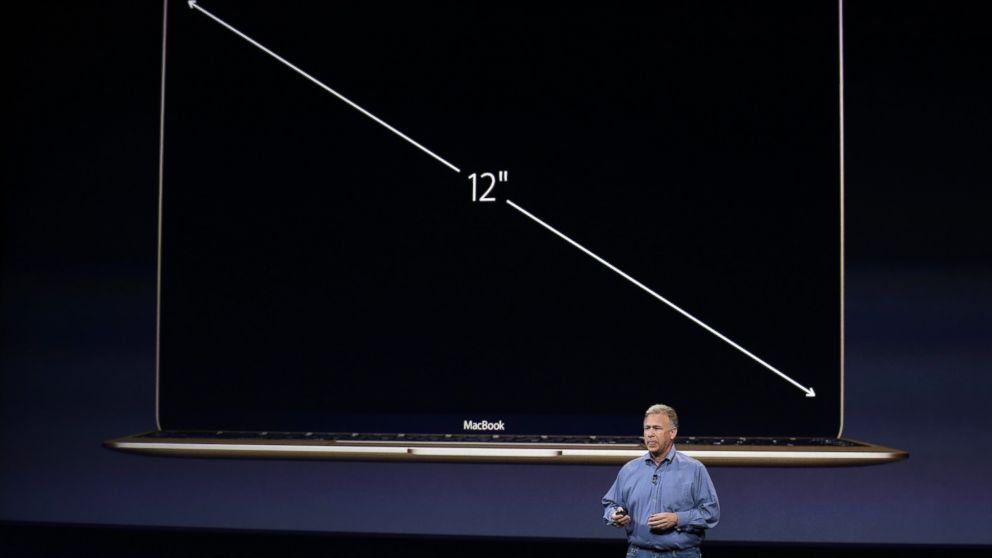 Apple's notebooks keep getting thinner and lighter. The company today unveiled its latest MacBook, which Tim Cook joked was so light he couldn't feel it.
The computer is 13.1 millimeters thin, making it 24 percent thinner than its predecessor, according to Apple. A full-size keyboard also includes bigger keys that are equipped with individual LEDs.
The computer's logic board is 67 percent smaller than the previous, leaving plenty of extra space for Apple to fill it with batteries. The all-new MacBook has nine hours of wireless web browsing and 10 hours of movie playback.
Running without a fan or vent, it's also silent. Phil Schiller, Apple's senior vice president of marketing, said it's also the most eco-friendly computer the company has ever created.
"What our engineering team did is remarkable," Schiller said.
The new MacBook starts at $1,299. For a faster processor and double the storage, it's available for $1,599. The new notebooks will begin shipping April 10.
Other computer updates announced include the MacBook Air's new performance boost. The 13-inch MacBook Pro with Retina display now includes a Force Touch track pad. Both updates are available today.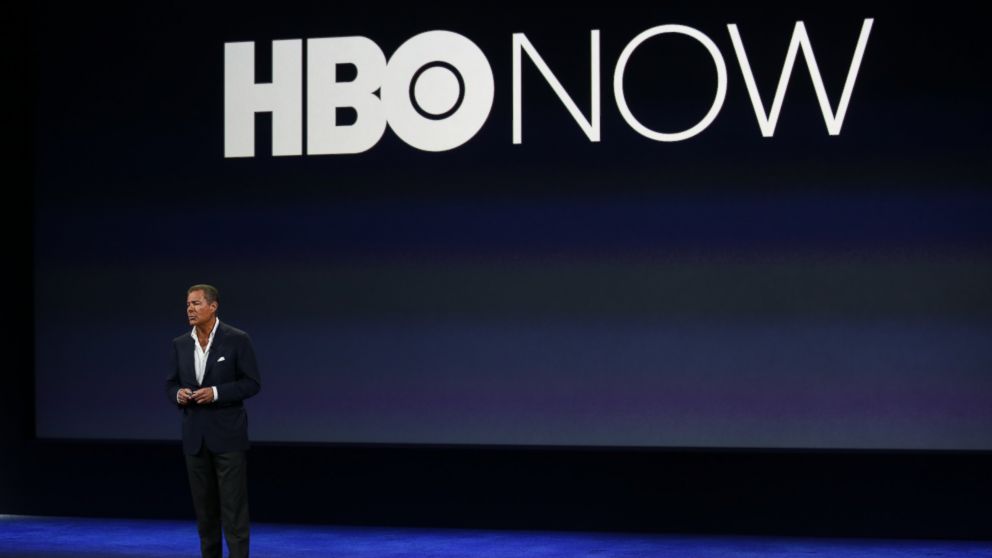 HBO Launches Streaming Service on Apple TV
HBO will offer a standalone streaming service on Apple TV that will launch in April.
Called HBO Now, the service will provide past and present programming directly to Apple customers for $14.99 a month, marking the first time that HBO is available in the U.S. without a cable or satellite subscription.
The price of Apple TV, which includes content from various networks including ABC, has also been slashed from $99 to $69, bringing its price more in line with competitors such as Roku.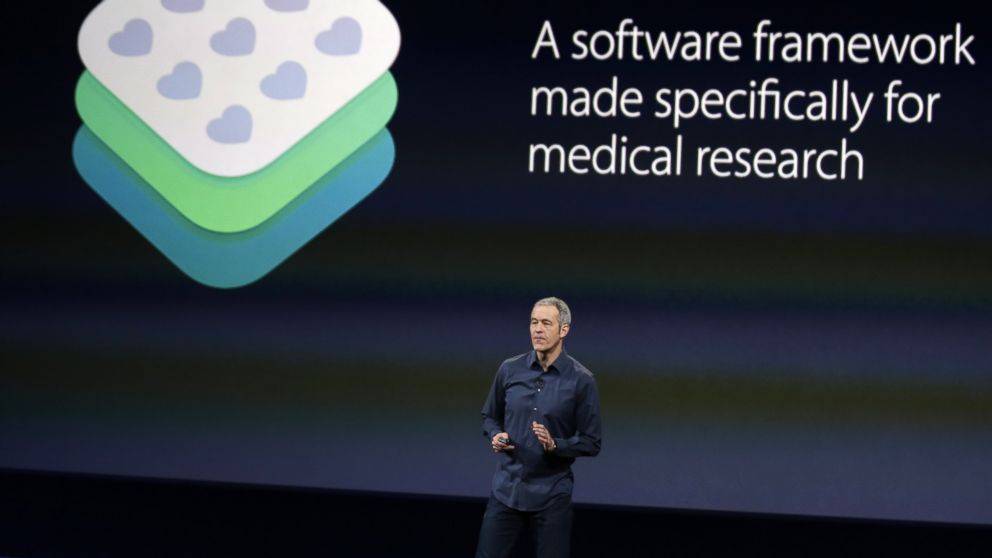 Apple's ResearchKit
While Apple has focused on how people can take charge of their own health data and lead healthier lives, the company also realized on that journey that the more than 700 million iPhones it has sold could help with medical research.
Enter ResearchKit. The software framework lets researchers easier create apps and turns the iPhone + Health Kit into "powerful diagnostic tools," Jeff Williams, Apple's senior vice president of operations said.
The open source software allows developers to create apps that can help recruit people for medical research around the world. Apple today launched five apps on the platform that were created in collaboration with medical professionals to help understand some of the world's most serious diseases.
The initial suite of apps focus on Diabetes, Cardiovascular Disease, Asthma, Breast Cancer and Parkinson's Disease.
A quick tapping test on the mPower app for Parkinson's can evaluate hand tremors. Say "ahhh" into the microphone and the processor can detect vocal variations.
Instead of having a doctor grade a person's walking on a subjective scale, someone who may be suffering from the disease can stick their iPhone in their pocket and take a walking test, with the gyroscope and accelerometer measuring gait.