Apple's spaceship-like headquarters in Cupertino, California, is adorned in solar panels, a testament to the company's pledge to power its facility with 100 percent renewable energy.
"We're committed to leaving the world better than we found it. After years of hard work we're proud to have reached this significant milestone," said Tim Cook, Apple's CEO, in the press release on Monday.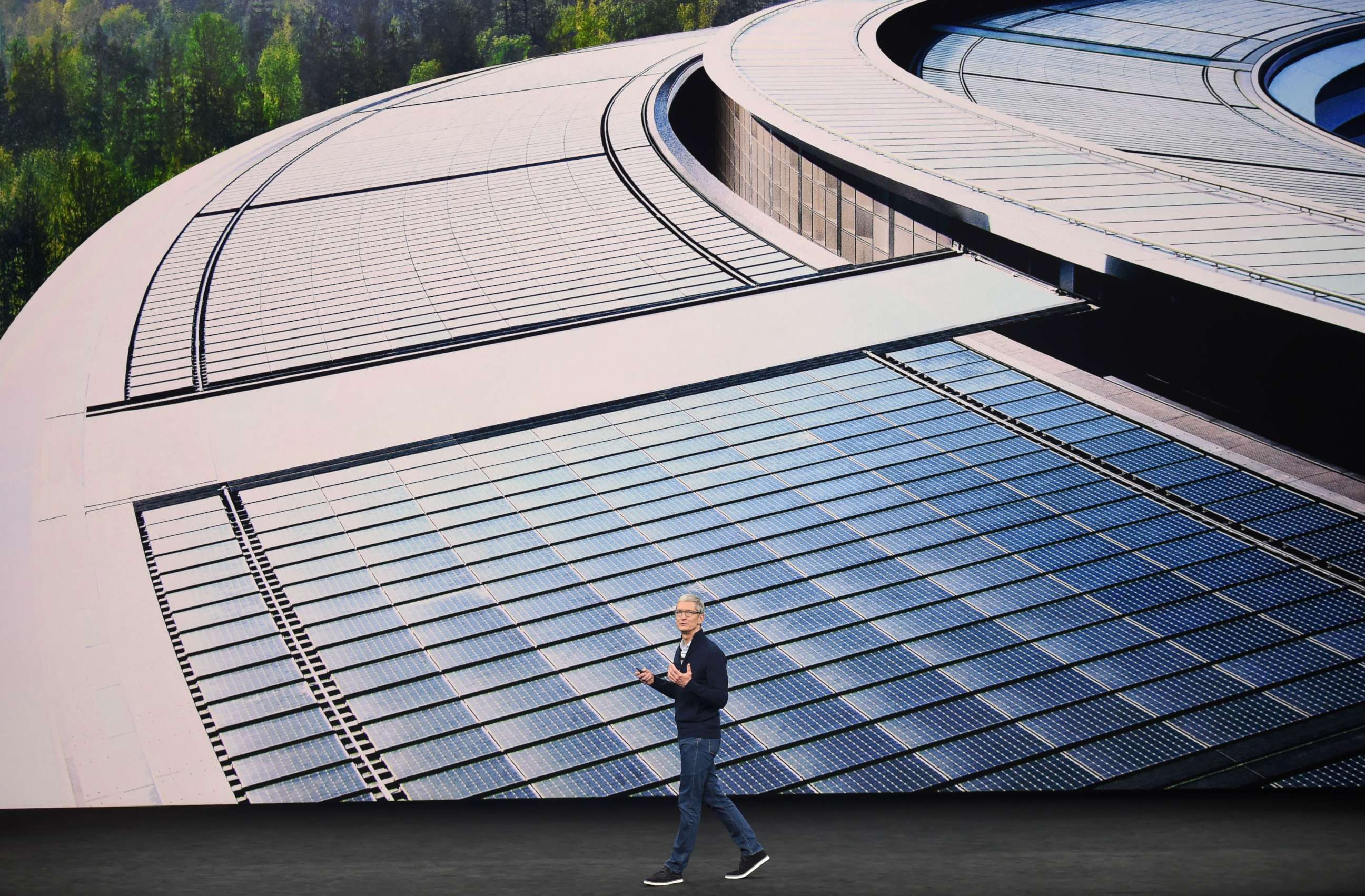 In addition to its HQ in California, its data centers and retail stores in 43 countries, including the U.S., U.K., China and India, run on a mix of wind energy from its farms and solar energy it has purchased. Other sources of renewable energy for Apple include biogas fuel cells and micro-hydro generation systems, and the company also taps a local utility to supply additional energy.
Biogas fuel cells capture methane gas that would otherwise be emitted to the atmosphere and micro-hydro generation systems are turbines that are installed in free-flowing waterways, Mark Jacobson, the director of Stanford University's Atmosphere and Energy program, told ABC News.
Apple's clean power projects directly contribute to local power grids and the tech giant works to get "materially involved" with wind and solar plants in various areas, Lisa Jackson, Apple's vice president of environment, policy and social initiatives, said during the Bloomberg New Energy Finance conference on Tuesday, according to GreenBiz, an online green business news publication.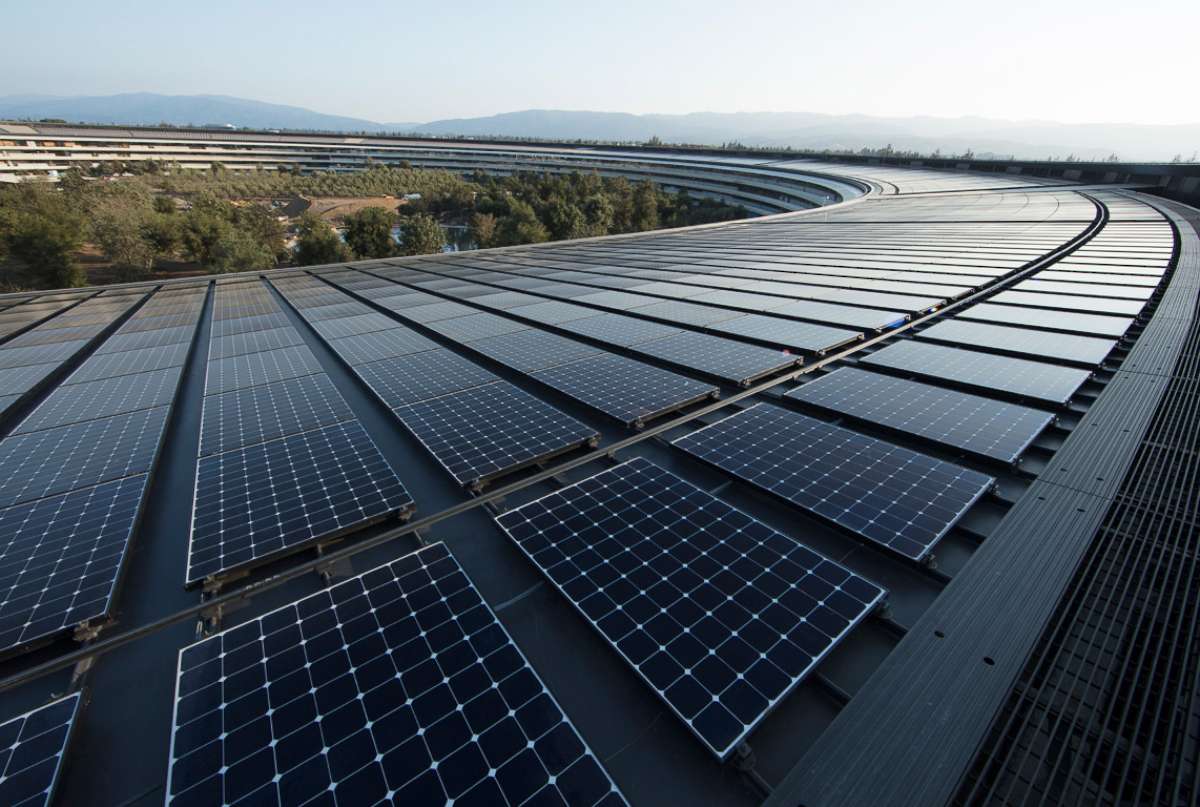 Apple referred ABC News to Jackson's comments at the conference when asked about its 100 percent renewable energy sourcing.
When Apple does buy renewable energy from another provider for one of its locations, the company stays "true to the regional grid," Jackson said at the conference.
"[This means] the renewable energy purchased by Apple is on the same regional grid that the Apple stores or data centers are on," Jacobson said, "as opposed to on a grid several states away."
Jacobson explained that Apple is "creating new, clean energy that is offsetting energy that they are using. Apple is producing as much or more clean renewable electricity as they are using in all of their operations."
Apple currently has 25 renewable energy projects around the world and 15 more projects in construction, according to the press release.
The company did not say how much it spends to purchase renewable energy.
Apple is one of 100 companies that have committed to 100 percent renewable power with the RE100 campaign, which is organized by The Climate Group with the goal of increasing demand and delivery of renewable electricity globally.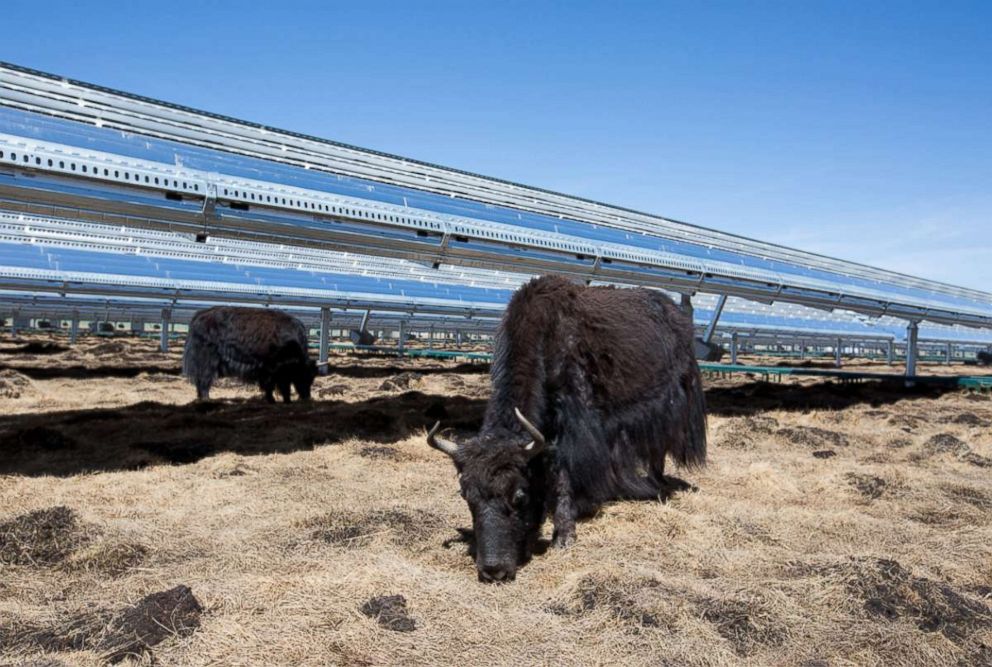 There are a lot of factors to be considered for a company to be able to claim it is sourcing 100 percent renewable energy to power its facilities, said Sam Kimmins, the head of the RE100 campaign. For example, a company can't claim that a clean power plant in one country is providing renewable energy to a facility in another country. Kimmins said the campaign independently verifies the claims its members make about renewable energy.
"A lot of the companies, the way they do it is they approach an agreement with a renewable energy plant," he explained. "Apple has made a great effort in their claims."
Other tech companies that have committed to achieving this goal with the RE100 campaign include Google, Facebook and Microsoft.
Google reached 100 percent renewable energy sourcing in 2017 and Microsoft has been sourcing clean energy since 2014, said Kimmins.
By this time next year RE100 anticipates that over 200 companies will have signed on to commit to 100 percent renewable energy, Kimmins noted.
For companies making the switch to renewables it can "help solve energy security, climate, and air pollution health problems associated with fossil fuels and to create jobs," Jacobson explained.
Companies continuing to rely on fossil fuels may contribute to "greater morbidity and mortality due to air pollution," said Jacobson. "For example, in the U.S., 65,000 people die prematurely from air pollution from fossil fuel and biofuel combustion, and hundreds of thousands more become ill. Replacing fossil fuels with renewables avoids this problem."
Apple also announced that 23 of its manufacturing partners have committed to producing Apple products with 100 percent clean energy, according to the press release.
"This makes real business sense and it is defining the business of the future," Kimmins said of Apple's agreements with manufacturers on renewable energy.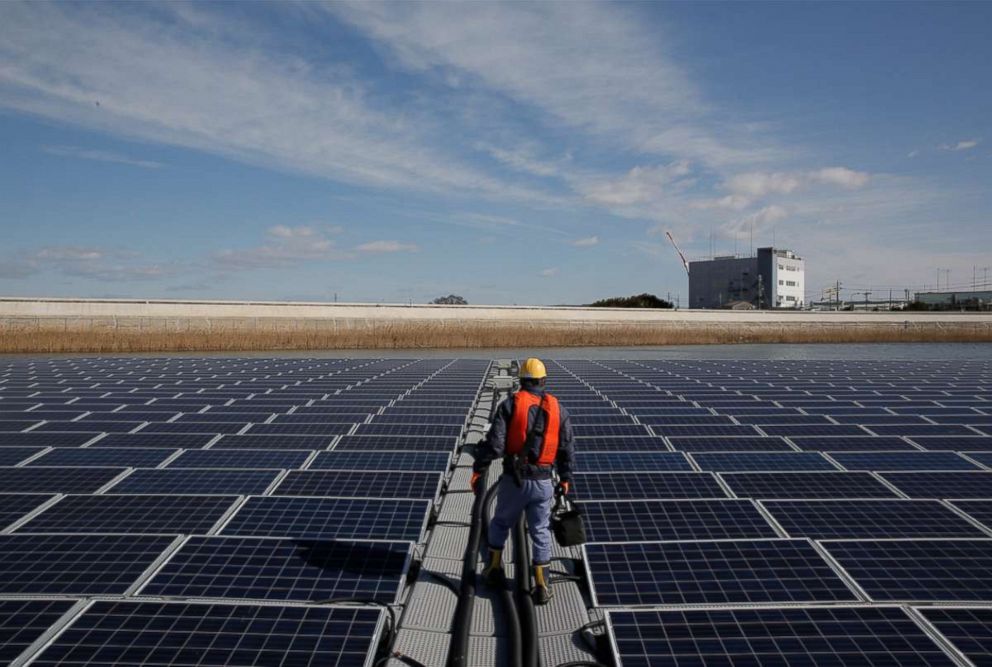 Some of Apple's renewable energy projects include additional wind and solar farms across China and clean-powered data centers in Iowa and Denmark. It is also working with a solar company in Japan to install solar panels on the rooftops of Japanese homes.
"This is an ongoing journey for them," Kimmins said about Apple's renewable energy sourcing. "When they open new plants in new countries, they need to create renewable energy for that location."