— -- A flight suit belonging to Chris Hadfield, the first Canadian astronaut to walk in space, was picked up in the most unlikely place: a vintage store in downtown Toronto.
When physician and scientist Dr. Julielynn Y. Wong spotted the flight suit hanging on the store's wall, she "asked the salesgirl to bring it down so I could have a closer look," Wong, a former ABC News digital reporter, told ABC News today.
The flight suit was on sale for $40, marked down from an original $80.
"I'm surprised nobody had bought it earlier," Wong said.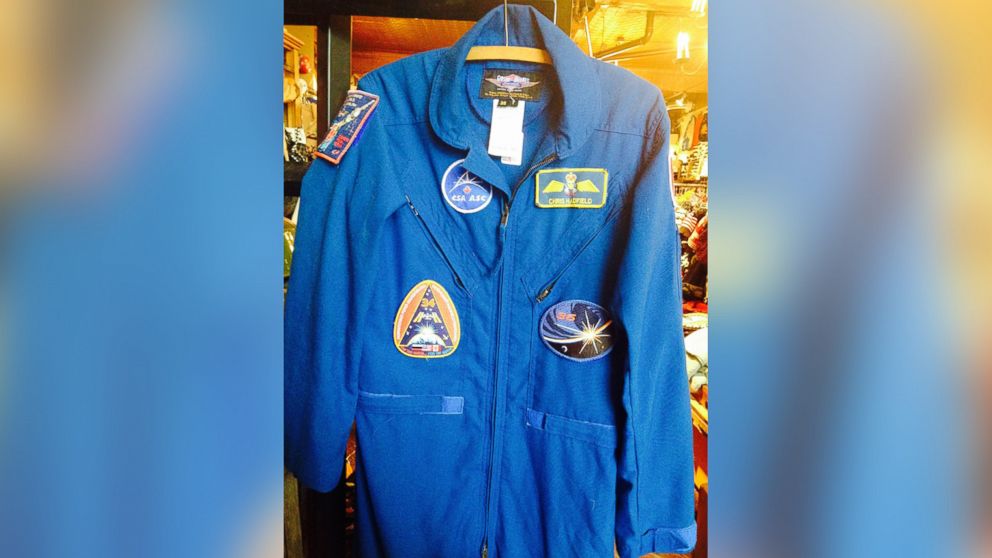 But it wasn't the price that shocked her. It was the name tag of former astronaut Chris Hadfield.
"When I saw his name, my jaw just dropped," she said.
Wong, who called Hadfield "an inspiration to me," actually met the astronaut in 2012 while she was training in space medicine at the NASA Johnson Space Center in Houston.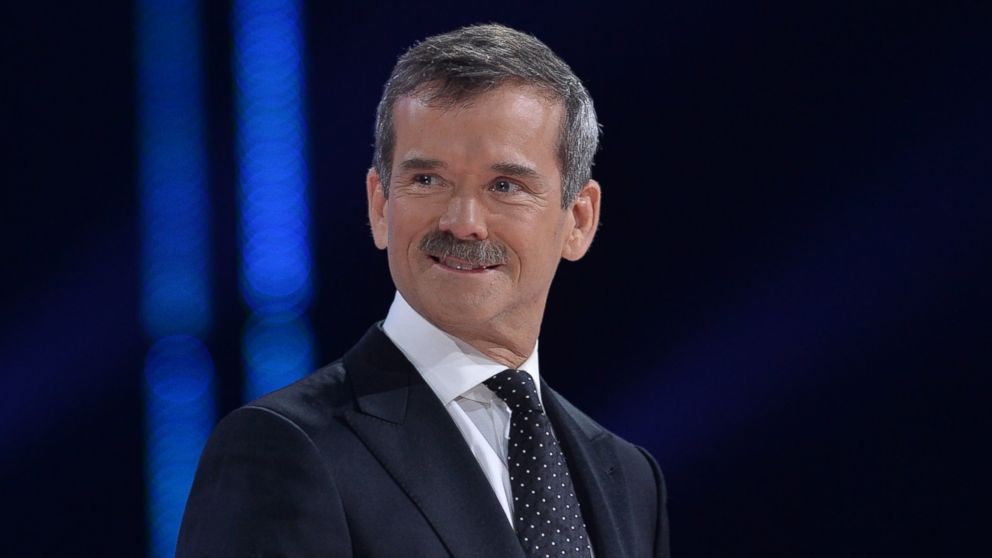 "I was like wow, I know Chris, I trained with him, we actually had lunch. I should just reach out to Chris and ask if it belongs to him," Wong said.
Over Facebook message, Wong sent Hadfield photos and descriptions of the flight suit.
Hadfield concluded over Facebook message, "You have brought my actual flight suit!" Wong recalled.
While the flight suit wasn't worn in space, Wong said, it appeared to be the same suit Hadfield wore on the back of his book, "An Astronaut's Guide to Life on Earth."
Hadfield "has no idea" how the suit ended up in the store, Wong said.
"Hadfield is a former Air Force fighter pilot so he's had many flight suits over the years," Wong said. "It's possible that it inadvertently got placed in a donations bag when he moved back to Canada after living abroad for 20 years."
Hadfield, who was assigned to NASA by the Canadian Space Agency (CSA), had jobs ranging Chief Astronaut for the CSA to Chief of International Space Station Operations, according to the CSA.
Hadfield's background also includes working with the Canadian Armed Forces, attending the United States Air Force Test Pilot School and serving as an exchange officer with the U. S. Navy, according to the CSA.
Hadfield has retired from the Canadian Air Force and the CSA.
Wong said Hadfield "told me he's glad I ended up with [the suit]."
Wong, who is also director of 3D4MD, a platform of 3D printable medical supplies, says she hopes to use the suit as a prop during her talks about 3D printing medical supplies in space and on Earth.
"This way, the flight suit is much more inspiring for the next generation of space pioneers and innovators," she said.
ABC News' request for comment from Chris Hadfield was not immediately returned.