Apple (AAPL) Hires Burberry CEO Angela Ahrendts to Oversee Retail Stores
Burberry plaid iPhones unlikely.
October 15, 2013, 9:28 AM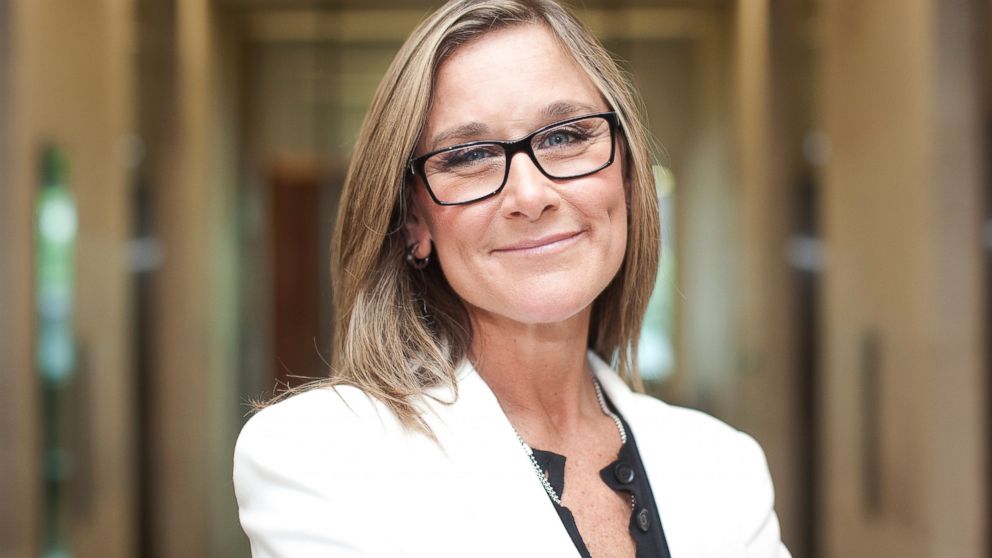 Oct. 15, 2013 — -- Apple is becoming a bit more fashion forward.
The company announced late Monday night that it has hired Burberry CEO Angela Ahrendts for a newly created senior vice president position on the executive team.
Starting in the spring, Ahrendts, 53, will report directly to Apple CEO Tim Cook and will oversee the company's online and retail stores. She will be one of the first female additions to Apple's executive board.
Ahrendts is a fashion industry veteran. Before becoming the CEO of Burberry in 2006, she was the executive vice president at Liz Claiborne and before that she was the president of Donna Karan International.
Apple actually collaborated with Burberry in September when iPhone 5s phones were used to snap photos at a runway show.
But Ahrendts isn't the first fashion executive to be hired by Apple this year. Former Yves Saint Laurent CEO Paul Deneve joined the tech company earlier this year to work on "special projects."
That special project is rumored to be Apple's iWatch or smartwatch, and that, industry experts say, is exactly why Apple seems to be poaching such noteworthy fashion executives.
"The wearables category could become as much about fashion as it is technology, which would require a different kind of retail experience," Patrick Moorhead, founder and principal analyst of Moorhead Insights, said of Ahrendts' hire. "Consumers take very seriously what they wear on their bodies as it's an expression of who they are versus what they want to do technologically."
Apple has not commented to date on smartwatch reports, but Tim Cook has said publicly that the wrist was an "interesting" and "natural" spot for a wearable devices.