— -- At the Consumer Electronics Show in Las Vegas, there's consumer technology on display that will reach the masses later this year -- and then there are the experiences like Mitsubishi Electric's Emirai concept car that provide a look at what we can expect years down the line.
Sitting inside the Emirai concept car in the CES showroom, it's clear this isn't your ordinary car. When we were ready to hit the road -- virtually for now -- the seat automatically adjusted to the driver's height for optimal comfort.
Not only is this car sleek, but it's freakishly in tune with the driver's needs thanks to a camera and cardiograph that Mitsubishi Electronics co-developed with the National University Kyushu Institute of Technology in Japan.
By utilizing past behavior, a cloud-based application analyzes a driver's history and their current actions to see if fatigue is detected.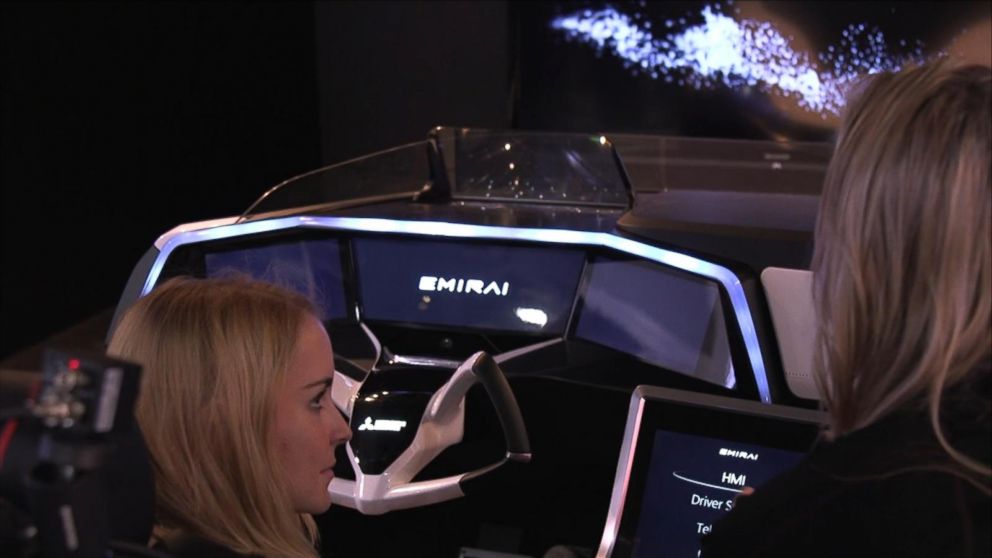 If the car senses a driver is sleep deprived, it will offer a suggestion of the nearest rest stop where the can stop for a break. A heart rate monitor can also help drivers understand their current physical state.
What makes the Emirai special is its ability to sense and help the driver be proactive about potential hazards, but it also offers an easy solution for changing everything from the music volume to air conditioning level without ever having to look at the display. Instead, the driver can use their hand to motion in the direction they want to change a setting -- all without ever having to take their eyes off the road.
While there's no official timeline yet for when this technology could be brought to the masses, the team at Mitsubishi Electronics told ABC News they see it becoming a reality in as little as five years.