— -- Facebook users can now see if they saw Russian ads during the 2016 election.
The social media giant released a tool that allows users to see if they "liked" or followed any pages or accounts that were created by a Russian troll farm during the presidential campaign.
Plans for the tool were announced in November, and the company made the link to the tool public on their Help Center website on Dec. 22.
By clicking on the link, users are prompted to log in to their Facebook accounts and then they are told whether or not their account interacted with any of the accounts or pages that were created by the Internet Research Agency, the Russian company that was revealed to be a troll farm after the election.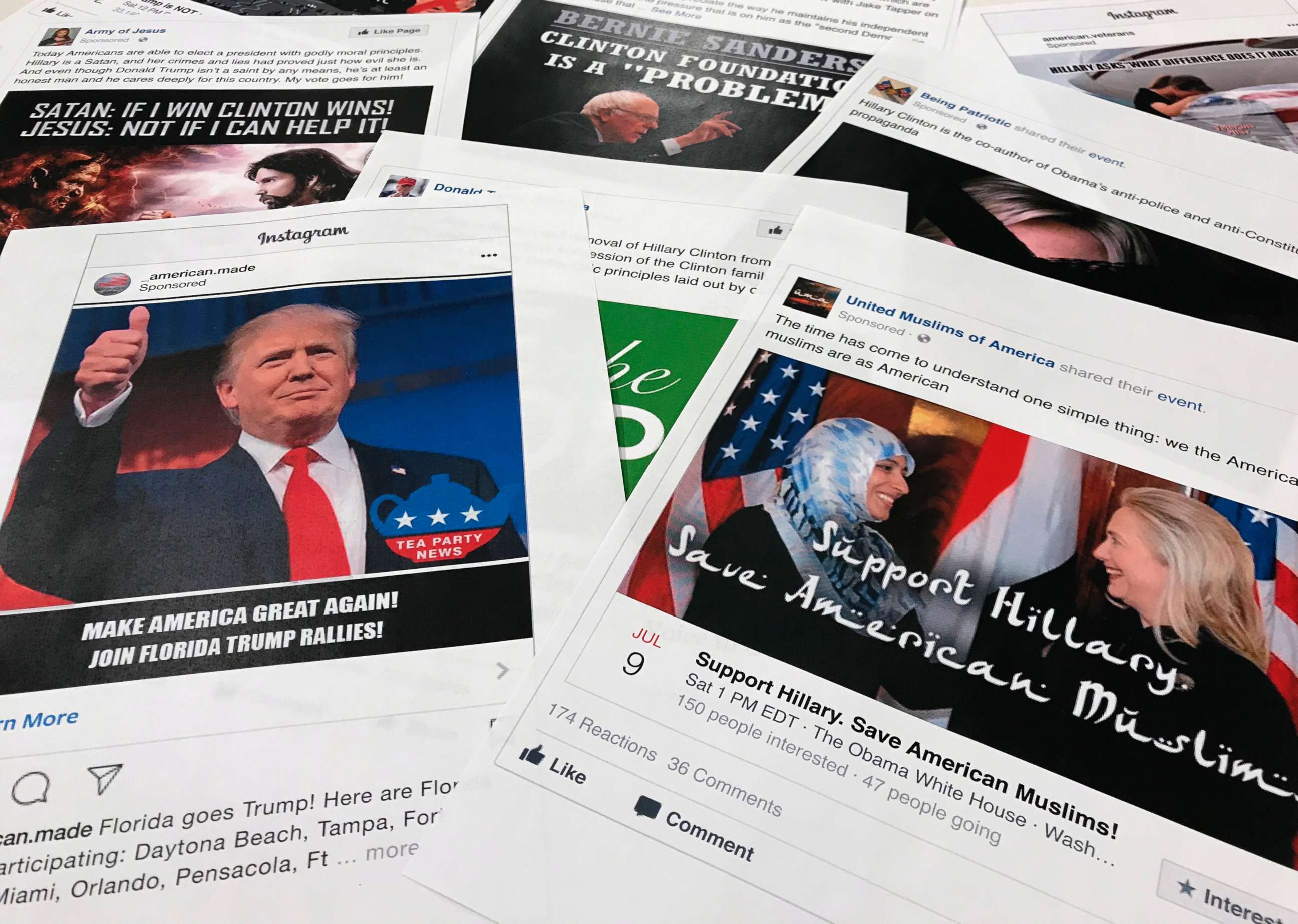 The tool is only available on desktop computers.
Facebook has come under fire for allowing some 3,000 Russian-bought ads about the 2016 election to be shared and viewed on Facebook and Instagram, which Facebook owns, between January 2015 and August 2017.
Facebook has said that this is one of several steps that it will be taking to address the issue of ill-intended ads. Along with releasing the link to check past exposure, the company wrote that it will be hiring 10,000 more people, including ad reviewers and engineers, to "keep activity on Facebook authentic" and make advertising more transparent, forcing people who pay for ads to be more clearly identified and verified.