— -- John Oliver grilled NSA leaker Edward Snowden about surveillance tactics and national security – and also asked him about lighthearted topics – in an interview that aired on Sunday's episode of the HBO satirical news show "Last Week Tonight."
Oliver traveled to Russia to secure the interview, and then humorously waited more than an hour for Snowden to arrive. The former NSA contractor has been in exile, living in Russia for nearly two years after his security disclosures.
During the segment, Oliver asked Snowden how many of the documents he actually read from classified information he leaked to the media.
"I've evaluated all of the documents that are in the archive," Snowden said.
"You've read every single one?" Oliver said.
"Well, I do understand what I turned over," Snowden replied.
"But there's a difference between understanding what's in the documents and reading what's in the documents," Oliver said.
"I recognized the concern," Snowden said.
Oliver specifically mentioned an improperly redacted document included in a New York Times report that contained sensitive information.
"That is a problem," Snowden conceded.
"That's a f*****," Oliver countered.
Oliver continued pressing Snowden: "But you have to own that then. You're giving documents which you know could be harmful, and you know could get out there."
"Yes. If people act in bad faith … You will never be completely free from risk if you're free," Snowden said. "The only time you can be free from risk is when you're in prison."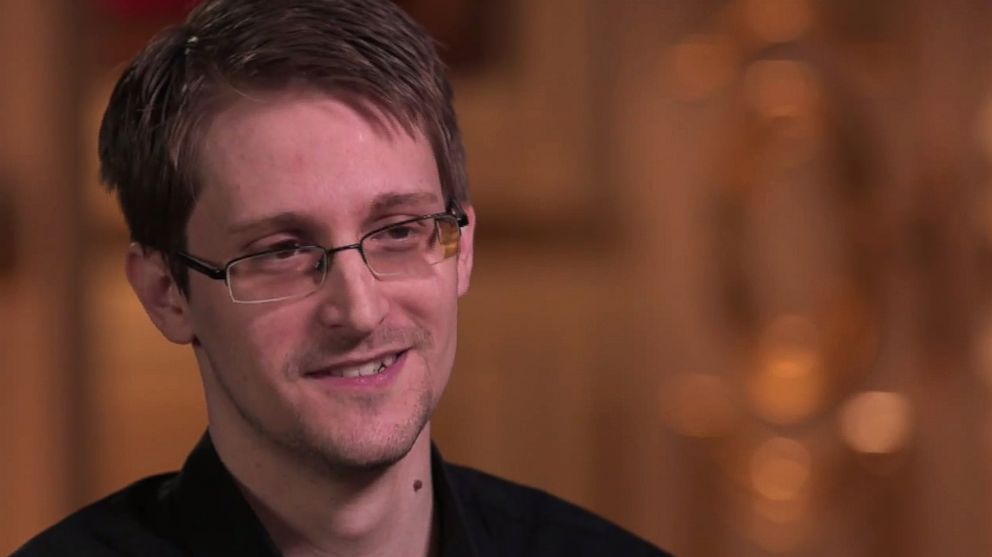 Snowden said he was initially worried people would soon forget his information leak.
"I did this to give the American people a chance to decide for themselves the kind of government they want to have," he said.
In some cases, people have ignored or forgotten the effects of Snowden's actions. Oliver played man-on-the-street interviews with Americans who had no idea who Snowden is, or thought he was connected to the WikiLeaks site known for leaking classified and secret information. The tone of those interviews changed when surveillance was described in terms of nude photos, at which point the interview subjects expressed disdain that their information was being studied.
Snowden admitted that he misses America. "My country is something that travels with me," he said. "You know, it's not just a geography …"
"Well, that's already way too complicated answer," Oliver interjected. "The answer is, 'I miss it a lot, it's the greatest country in the world.'"
"I do miss my country, I do miss my home, I do miss my family," Snowden said.
In terms of comforts, Snowden admitted he misses Hot Pockets microwaveable snacks "very much."