— -- Entrepreneur Elon Musk unveiled the latest vehicular wonder Thursday night from his electric car manufacturer, Tesla, at a hotly-anticipated presentation in Hawthorne, California: the Model 3.
The sleek mid-sized sedan is the first from Tesla aimed at the masses. With a starting price of $35,000, deliveries will begin next year. "You will not be able to buy a better car, any better car, for less than that," Musk, Tesla's founder and CEO, told the event's attendees. He added that 115,000 orders for the car had been placed in the 24 hours preceding the event.
The Model 3 will be able to go from 0 to 60 mph in under six seconds, it will have autopilot hardware, and have a range of at least 215 miles on a charge. The car will seat five adults and will have front and rear trunks, Musk said.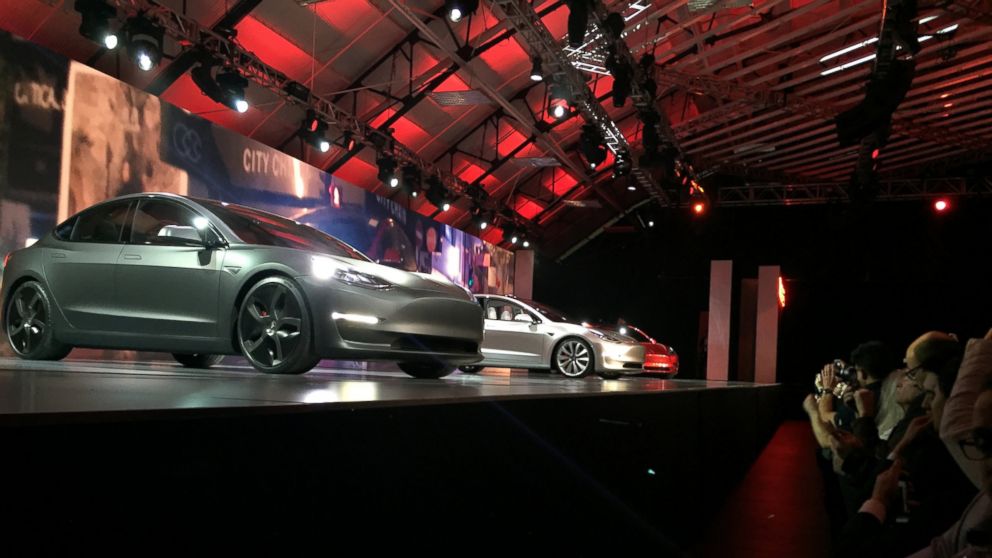 Musk also committed to Tesla doubling its number of public charging stations from 3,600 to 7,200.
On the design front, the car's roof area is one continuous pane of glass, which drew a roar of applause from the audience of automotive aficionados.