— -- Amazon's Fire phone has ignited interest and imaginations since it was announced last month -- and starting later this week, consumers will be able to get their hands on the 3-D devices.
The Fire phone is available to customers in the United States through AT&T and starts at around $200 with a contract.
Customers who purchase the phone can also take advantage of a limited time introductory offer, snagging them one free year of Prime, Amazon's subscription service that gives members free two-day shipping on music, movies, TV shows, among other perks.
Amazon Wants to Test Delivery Drones in Seattle
Living Room Wars: Amazon Fights for Your TV
One Way Everyone Can See What's in Your Amazon Cart
Firefly
While the smartphone boasts plenty of features that make it stand out from products from Apple and Samsung, there's nothing more telling about Amazon's hopes for the phone than a button that CEO Jeff Bezos introduced as "Firefly."
The new feature, which is similar to Google Glass, will allow users to identify almost any product -- from a book to a game or a container of kosher salt. The Fire phone will then be able to direct users to Amazon to make purchases, making impulse buys even easier.
In a nutshell: Amazon has created a pocket shopping machine that happens to also operate as a phone.
Dynamic Perspective
The Fire phone is also different from its competitors because it offers "dynamic perspective," a sensor system that recognizes where a user's head is relative to the Fire phone. This allows the person using the phone to auto-scroll through a book or long webpage without ever having to touch the screen or to take on a character's viewpoint in a game, creating what Amazon describes as an immersive experience.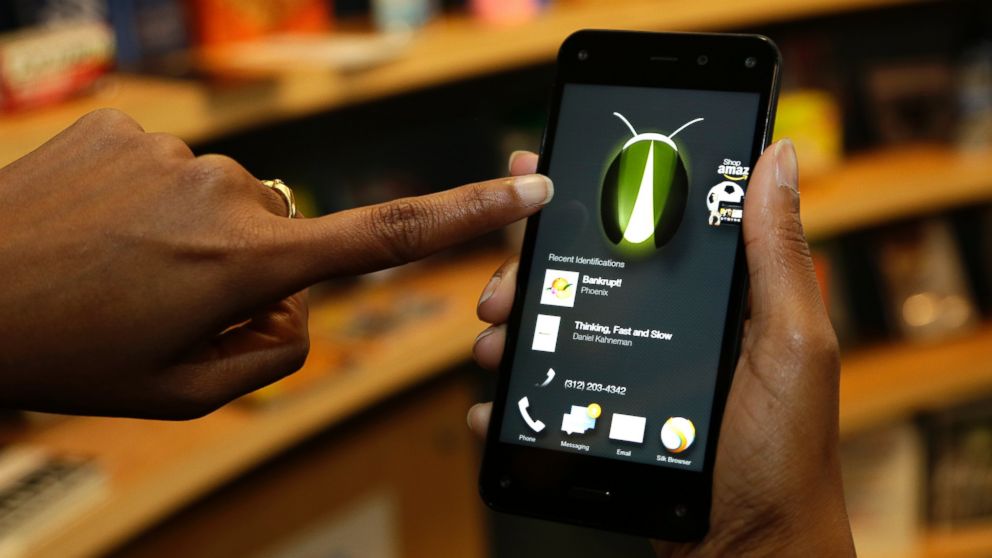 Apps and Games
Developers have been creating apps and games at a frenetic pace for the phone since it was announced in June. Submissions have more than doubled since the Fire phone was unveiled, according to Amazon.
For the Fandango app, users can look up movie times, but can easily tilt their phones to scope out movie reviews.
Gamers may like the phone because they can also use their gestures to play. In Magmic's Rubik's Cube, players can tilt their device to rotate the Rubik's Cube and use their head to peek at other sides of the cube.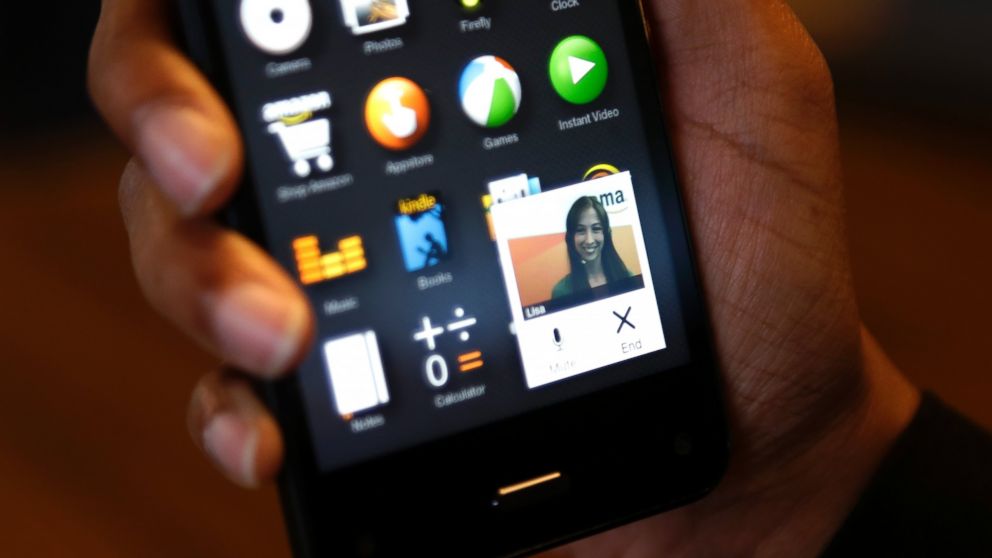 Photography
Photography fanatics will also be interested in the Fire phone's high-end camera specs, which include optical image stabilization and tiny motors that can adjust for natural hand tremors as a way to decrease the blurriness of photos.
The Fire phone also boasts front- and rear-facing cameras that can record 1080p high-definition videos.
The phone's shutter also excels at low-light photography. When Amazon CEO Jeff Bezos showed off the phone last month, he noted that the lens stays open four times longer to capture more light.
Bezos also described how the team at Amazon "obsessed over outdoor viewing" and created a device that can easily be read, even in bright outdoor light.
Durability
The Fire phone is built with Gorilla Glass 3, aluminum buttons and has a rubberized grip area to bolster its durability.
Previous Amazon device customers may recognize some of the other features it will come equipped with, such as a Mayday button for tech support, X-Ray, which allows users to get more from their media, and ASAP, which predicts what movies and television shows a person will want to watch before they even hit play.