— -- Mobile World Congress, an annual event where some of the world's most innovative companies unveil new gadgets and discuss the future of connectivity, officially kicked off today in Barcelona.
While the festivities are just getting underway, a number of companies including Samsung and LG hoped to set the tone for the show by unveiling their new products one day early on Sunday, showing off powerful flagship phones and mobile-friendly virtual reality cameras.
There was even a surprise appearance by Mark Zuckerberg. Here's a look at some of the most buzz-worthy products and moments from the Mobile World Congress so far.
Mark Zuckerberg Drops By Samsung's Event
The Facebook CEO, who over the weekend posted a photo of himself running (living up to one of his New Year's resolutions) later stopped by Samsung's Unpacked event, where he discussed Facebook's long-term efforts to help shape the future of virtual reality.
"Going back about 10 years, most of what we shared and experienced was text. And then it was photos. And now we're entering into a world where that's video. But pretty soon we're going to live in a world where everyone has the power to share and experience whole scenes as if you're right there in person," Zuckerberg said.
He announced Facebook has created a social VR team to explore how people can connect using VR technology. He also said Facebook's streaming technology for 360 video would be coming to Samsung Gear VR, increasing the video resolution and requiring less bandwidth, allowing the videos to be even clearer and play faster.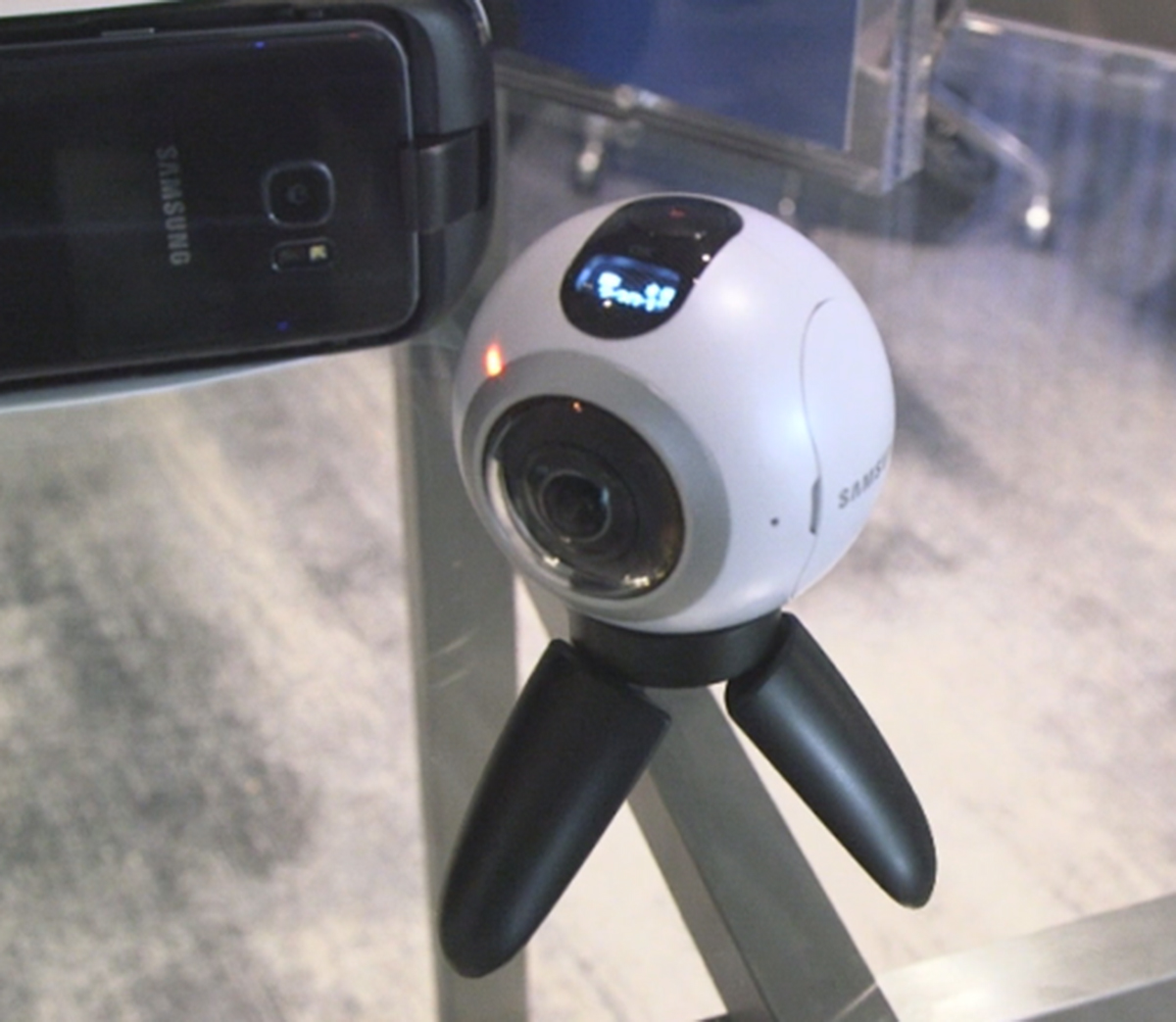 Virtual Reality
Virtual Reality cameras keep getting smaller. Samsung unveiled the Gear 360 camera, a pocket-sized camera, complete with two lenses that capture 195-degrees each of video, ensuring nothing is missed when the footage is seamlessly stitched together to create an immersive 360-degree experience. Samsung has yet to announce pricing or a release date for the camera. A representative from Samsung also said it's expected the camera will eventually be compatible with some older Samsung devices -- not just the new Galaxy S7 and Galaxy S7 Edge smartphones.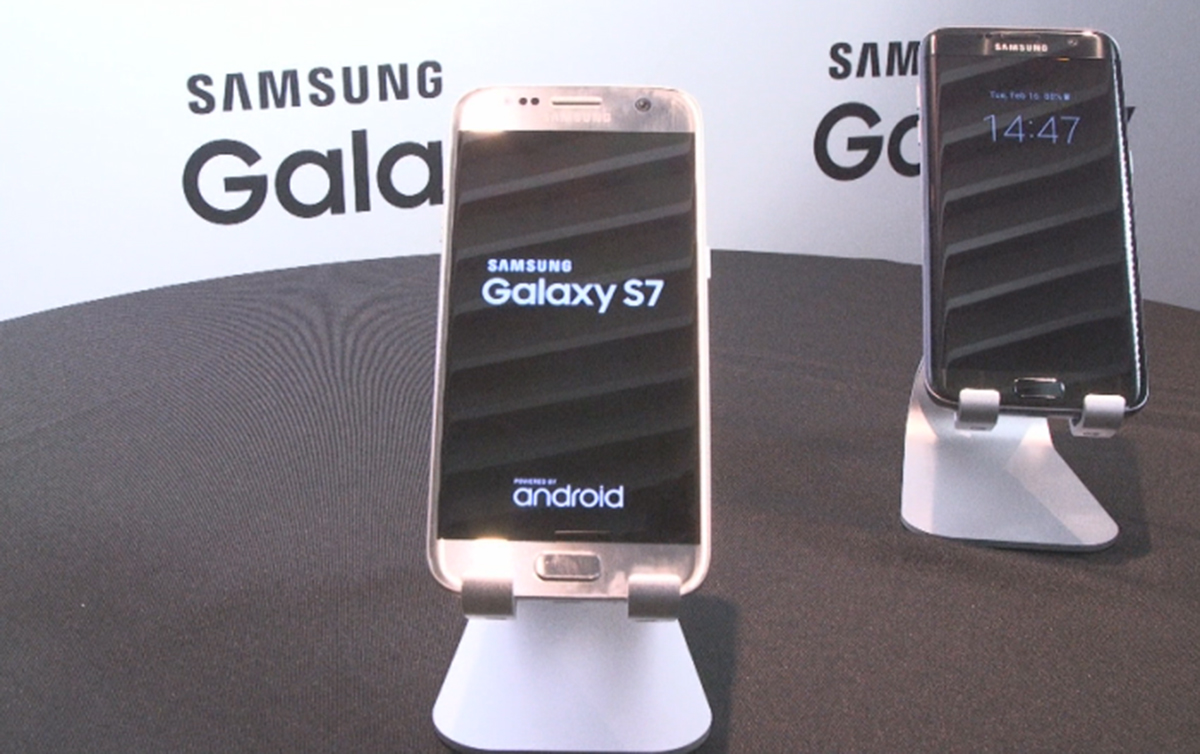 Samsung Galaxy S7 and Galaxy S7 Edge
Bigger is once again better in Samsung's world. The Galaxy S7 has a 5.1-inch screen. The Galaxy S7 Edge has a 5.5-inch screen -- the same size as the iPhone 6 Plus.Both devices have a curved back, while the he Galaxy S7 Edge also has a curved front.
The new devices are water resistant and can handle being submerged in up to 5 feet of water for 30 minutes, according to Samsung, though it's not recommended you try it with your device. Pre-orders are set to begin this week with the phones being available from U.S. carriers sometime in mid-March, according to Samsung.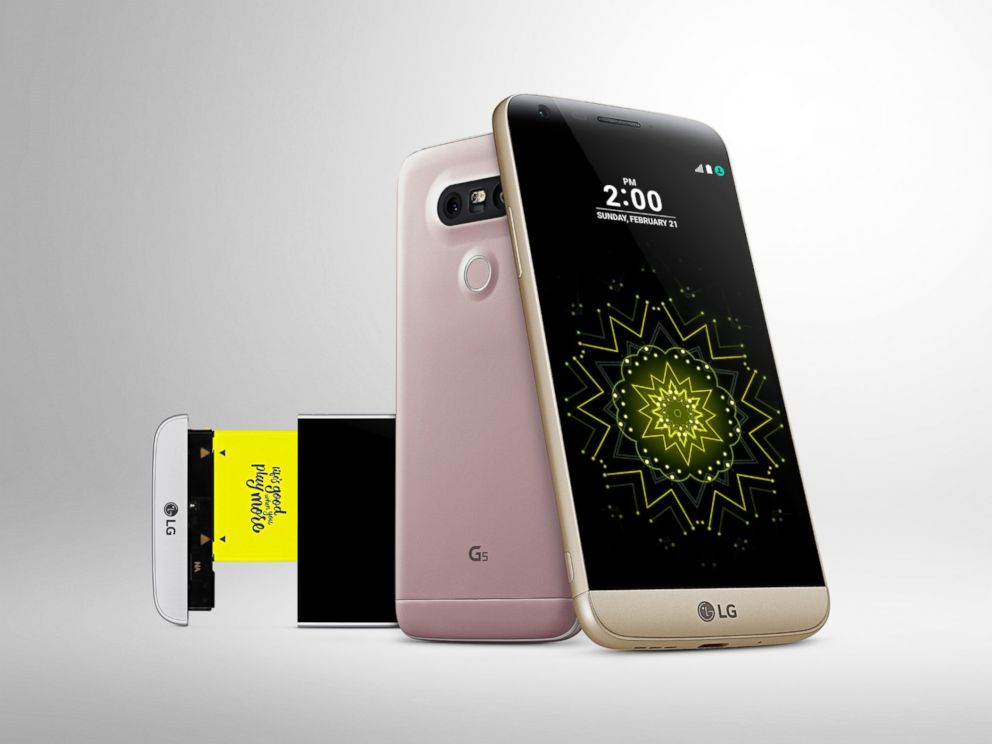 LG Goes Modular With G5 Smartphone
The phone has a sleek, curvy metal body and comes with a 5.3-inch display. What sets it apart are the components that can be added or swapped. LG is keeping its slide-out battery, a feature allowing users to easily swap out batteries when they don't have time to plug in the phone. A collection of add-on smart devices can turn the phone into a powerful digital camera, a high definition audio player and more.
HTC Vive
The highly anticipated virtual reality headset will cost $799 -- $200 more than Facebook's Oculus Rift, the company announced at Mobile World Congress. The headset, controllers and sensors will be available for pre-order beginning Feb. 29.
Early adopters will get a bonus of two games, including "Job Simulator: The 2050 Archives" where robots have taken human jobs and a second, "Fantastic Contraption" that challenges to build contraptions as they float on a grassy island in the sky.