— -- As an aspiring model in Southern California with hundreds of thousands of social media followers, Paris Dunn relishes being in the spotlight.
But the 23-year-old, whose stage name is Paris Dylan, never imagined that she would get so much attention for being entangled in a mind-bending, elaborate "catfishing" scheme that would eventually include vicious threats, blackmail, search warrants, an NBA star and an international criminal investigation.
Nev Schulman, who helped make "catfishing" a household term after he made a documentary about his own "catfishing" experience that he later turned into an MTV series, said Dunn's story is "one of the most complicated, confusing catfish stories I've ever heard."
"A catfish is someone who uses internet profiles to interact with people online, usually pretending to be either a version of themselves or someone entirely different," Schulman explained. "What [Dunn's] catfish was able to accomplish is not only sophisticated, but incredibly manipulative, emotionally very traumatic, and at the same time wildly creative and somewhat impressive."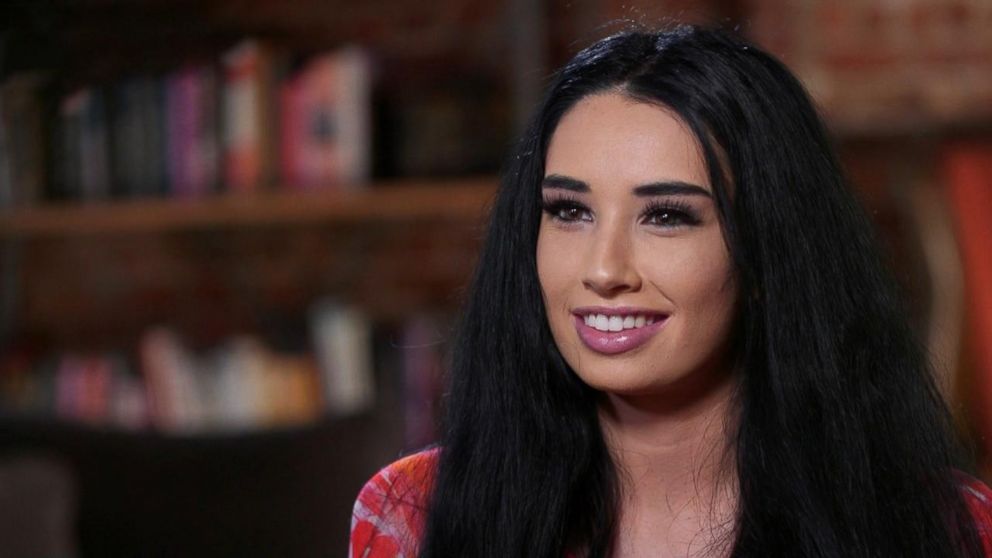 Dunn has a huge social media presence. She has 25,000 Twitter followers, 87,000 Facebook fans and 370,000 Instagram followers. When she was just 17 years old, she said she started flirting with pro-athletes online, telling them she was older. Then she thought she had caught the eye of NBA star Chris "Birdman" Andersen on Facebook.At the time, Andersen was a 33-year-old basketball star for the Denver Nuggets, known for his impressive plays on the court and his colorful tattoos. He had used drugs and fought his way back after a two-year suspension from the NBA.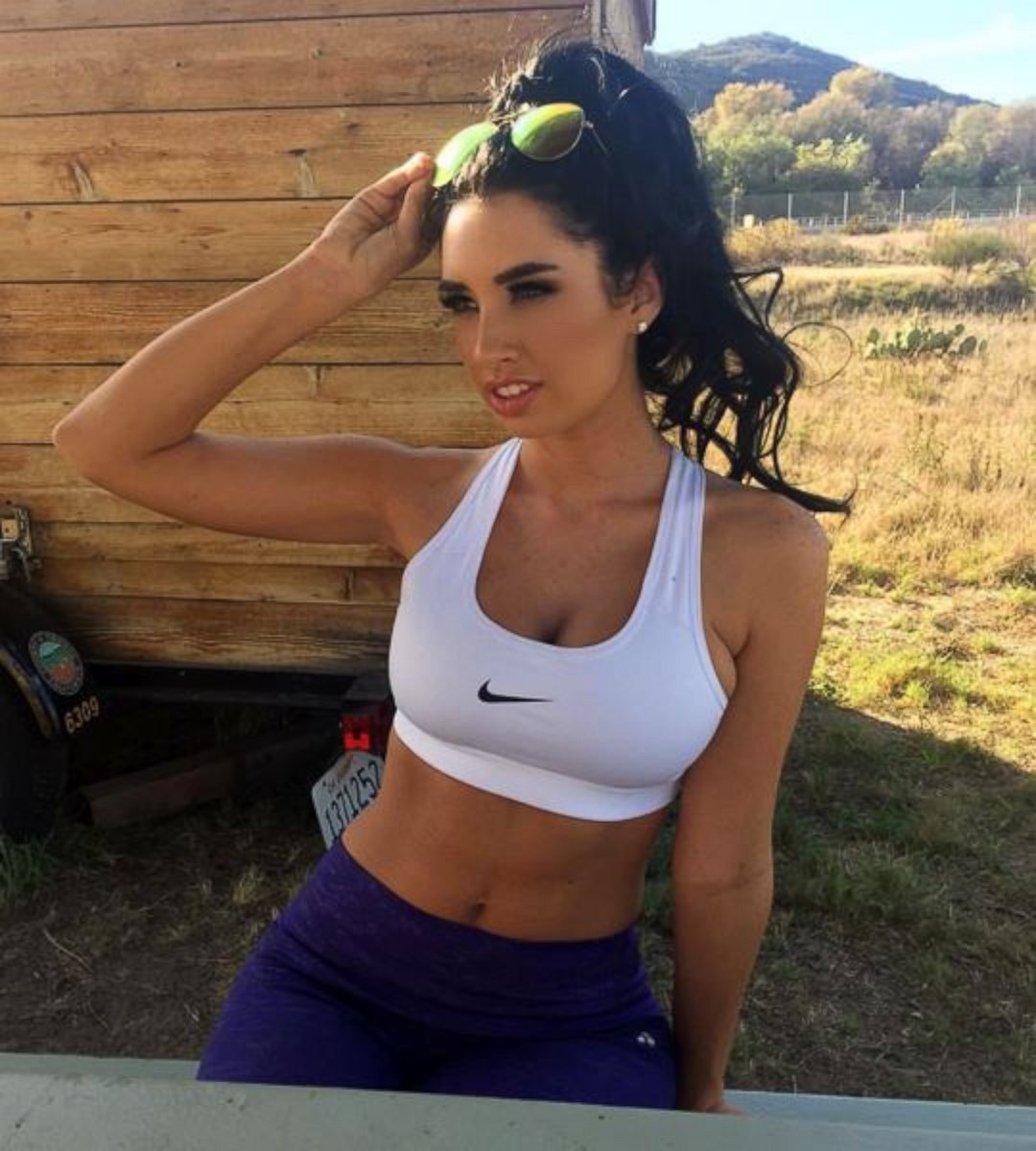 It was fall 2011 when Dunn said she received a message that appeared to be from Andersen on Facebook that said, "Hey ... I see you're a fan." Dunn said she was a little skeptical at first, "but being 17, I was an excited girl."
"I wrote back and was like, 'Hey,' and then like it was kind of like, 'What are you doing?'" Dunn continued. "I remember that he said that he was eating pizza and you know it kind of took off from there."
She said their conversations jumped between Facebook, email and texting, which then led to sending each other selfies.
"I was very excited because I was receiving them and seeing them back," she said.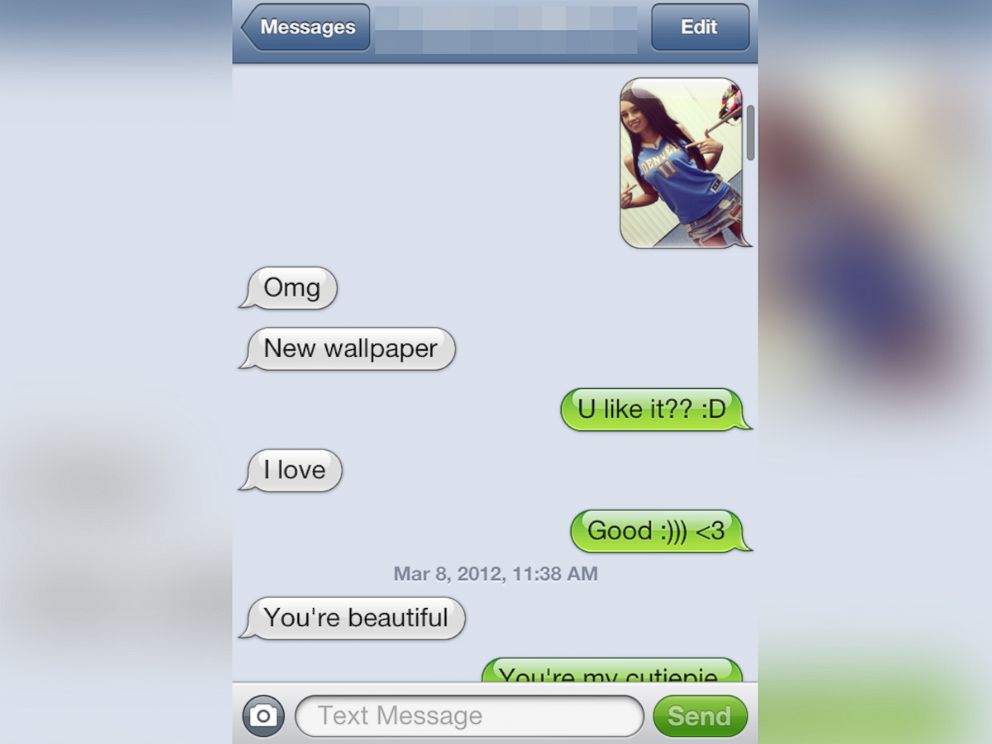 They soon were in a whirlwind online relationship, swapping more pictures. Dunn said she received selfies of Andersen around his house and with his pit bull, Hannibal.
But then, a new person started messaging Dunn on Facebook, saying his name was Tom Taylor, claiming to be a gamer and Andersen's best friend, and they soon started communicating. Dunn said she noticed the phone numbers she had for both Andersen and Taylor had odd area codes and she asked Taylor about it.
"He just said, 'Oh it's my Google number, you know, it's all good. I'm just switching Google numbers, it's online so people don't get my number,'" Dunn said. "Me being 17 and dumb, I just believed it."
Dunn said she continued to text back and forth with Andersen, and their relationship turned x-rated.
"We exchanged nude photos," she said. "I trusted that it was him and I knew he wouldn't do anything because of his position."
Dunn said it was Taylor who suggested she go meet Andersen in person.
"We're talking and he's like, 'I know you really like Chris,' and then he's like, 'I can let you guys meet, he wants to meet you,'" Dunn said Taylor told her.
Intrigued by their steamy online relationship, Dunn accepted an invitation for a weekend rendezvous in Denver and Andersen bought her the plane ticket. Dunn said she told her mother, whom she was still living with, that she was going to go visit a boyfriend.
What she wouldn't learn until later is that the entire weekend had been orchestrated by someone other than Andersen.
"At this point, it really became a game, and the catfish wanted to see how far they could take it," Schulman said.
Dunn landed at the Denver International Airport and Andersen was there to pick her up. Dunn said their "first date" quickly became awkward because they both seemed to have incorrect details about each other.
"[There were] a couple little weird things that didn't add up," Dunn said. "Such as, he had turned on the Xbox… and he says, 'Look, your sister must be online.' … and I was like, 'I don't have an Xbox and my sister doesn't play this game.'"
There were other inconsistencies too.
"He said, 'You told me you brought a lot of Victoria's Secret stuff to wear for me.' I said, 'No I didn't,'" Dunn said. "And then he was like, 'When is your trip to Africa?' I was like, 'I'm not going on any trip. What are you talking about?'"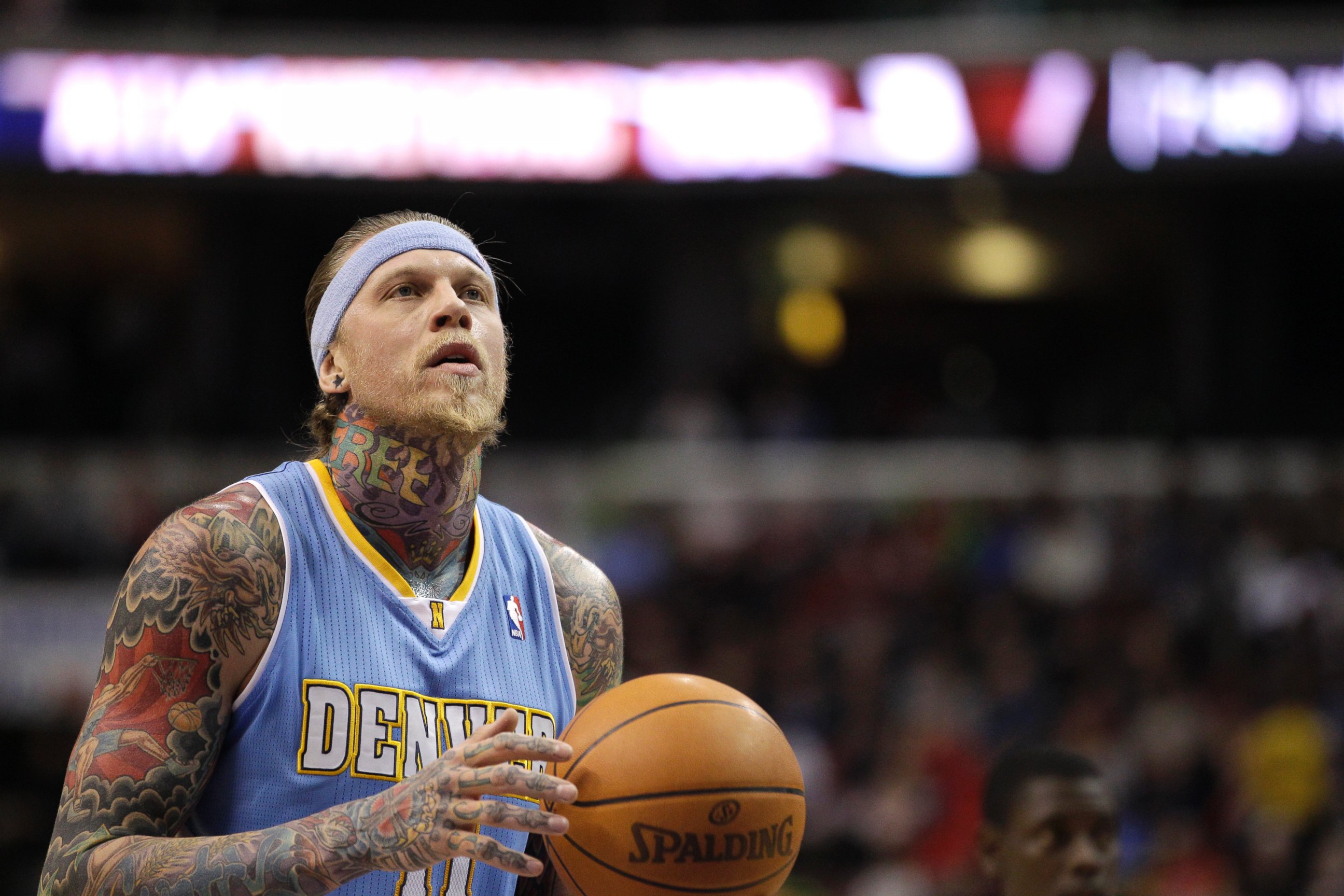 And then Dunn said she brought up Taylor, Andersen's supposed best friend.
"I said, 'Well Tom said' … he was like, 'Who's Tom?' I was like, 'Your best friend.' He was like, 'I don't know a Tom,'" Dunn said.
Thinking Andersen was messing with her, Dunn said she just shrugged it off. The two continued the weekend with Dunn hanging out at Andersen's house in Larkspur, outside of Denver.
"It wasn't just about sex at all," Dunn said. "We actually did stuff and watched movies on TV and then he went off to practice ... and I stayed with the dog."
But while she was in Andersen's house, Dunn said Taylor was still texting her constantly.
"He was telling me, 'Go take a picture of this, go put his hat on.' I remember being like, 'I'm not going to go through the guy's stuff,'" Dunn said.
Dunn and Andersen finished their weekend together and Dunn got on a plane to head back home to California. But soon after, she said she started getting barraged with messages from Taylor.
"It was like 3:00 in the morning. It was all the time," Dunn said. "I remember him being pretty harsh too, almost like a jealous woman would be."
Then Dunn said she started getting messages from both Taylor and Andersen, pressuring her to take another trip -- this time to Indiana.
"There was a gamer in Indiana, and they wanted me to fly to Indiana… pretend I was taking lessons about the game, and steal this guy's gamer code and password, and give it to them so they could hack it and bring all his stuff down, so he doesn't win anymore," Dunn said. "[They] even bought a [plane] ticket to Indiana ... the more I refused, the ... angrier they got."
Then Dunn mentioned another basketball player, Blake Griffin, with the Los Angeles Clippers.
"My friend gave me tickets to go meet Blake Griffin at some Clipper event," Dunn said. "So I said, 'I'm going to go see Blake Griffin today, exciting.'"
She was stunned when she said that message seemed to enrage both Andersen and Taylor. She said Taylor began sending her angry, abusive text messages.
"He said that he was going to send somebody down there ... he was going to have me raped, and murdered, and thrown on the side of the street," Dunn said. "Just because I was going to see Blake. Something just went and just set him off ... I was scared. I did not like that."
Dunn said then Taylor told her Andersen shared the nude photos she sent him and he was going to post them online along with her name, address and phone number. She then said Taylor sent her a link that included all the photos she had sent Andersen. She said the photos were then posted online for a short time.
Frightened, Dunn finally told her mother what had been going on and they called the police.
"The police come over and we're like, 'Chris Andersen's involved,'" Dunn said. "They're like small town police people so they're like, 'What?' ... probably two hours later he came back and when my mom opened door he said, 'You just opened a can of worms.'"
Andersen declined requests for comment from ABC News "20/20," and instead his attorney Mark Bryant sat down for an interview.
Bryant said in February 2012, Andersen was playing an away game in Oklahoma City when he got a strange email and handed Bryant the phone. Bryant said the writer of the email claimed to be Dunn's mother and said she knew that Andersen had spent the weekend with her 17-year-old daughter. Bryant said Andersen believed Dunn was older and she had lied about her age when she booked her plane ticket to Denver.
"She booked through a travel agent of Chris's, and gave a date a birth that matched 21," Bryant said. "How did she come through the airport and everything else with security with that date of birth?"
Bryant said the author of the email was threatening to ruin Andersen's life and career.
"I respond back, 'You're talking to his attorney. There's nothing that's happened here that's criminal. You're engaged in extortion. Go away,'" Bryant said.
Even if Dunn was only 17, Andersen's relations with her are legal in the state of Colorado, where the age of consent is 15. But the nude photos of her on Andersen's phone would be considered child pornography since Dunn was under 18.
To protect Andersen, Bryant said he sent the writer of the email $3,000 over PayPal to make the whole thing go away, writing back, 'You might have something, I don't know, but look, without any admissions, one way or the other ... this is embarrassing to us. Just go home.'"
A couple of months went by and Bryant said he and Andersen heard nothing more until Andersen was pulled over by the Douglas County, Colorado, sheriff's department in May 2012. Their Internet Crimes Against Children Unit had swarmed Andersen's home and seized his computers, phones and other electronic devices.
At the time, the Nuggets were in the NBA playoffs and the story made national headlines. Andersen was let go from the team at the end of the season.
"It was hard on Chris," Bryant said. "And people were putting labels on him, and they were not good labels. ... This was absolutely contrary to who this man was, what he believed in, what his heart bled. It just made no sense to me."
Tattoo artist John Slaughter, who said he has gotten to know Andersen after 15 years of inking his tattoos, said the scandal got to Andersen so much that he felt forced to leave town.
"He was like a staple in Denver," Slaughter said. "He had to leave. He left here because people were so cruel and so disrespectful, and they had no idea what was going on."
Meanwhile, Dunn said she thought Andersen betrayed her by sharing her nude photos with Taylor, who posted them online and threatened her life.
At the time, neither Andersen nor Dunn knew they both had been communicating through a stranger, who had posed as both of them, Tom Taylor and Dunn's mother in the email to Andersen.
As Colorado detectives dug through Andersen's and Dunn's electronic records, they started to find fake Facebook pages, fake email addresses and fake phone numbers, with IP addresses originating in Canada.
Gord Olson, a constable with the Royal Canadian Mounted Police -- Canada's version of the FBI – was assigned to the case. The IP addresses were traced back to the province of Manitoba in a tiny town called Easterville.
"We were a little surprised .... of the location of where it was coming from," Olson said.
There, authorities discovered that a reclusive woman named Shelly Chartier had not only been "catfishing" Andersen and Dunn, but that she allegedly had been tormenting 11 victims over three years, making numerous Facebook pages impersonating a YouTube comedian, a Playboy Playmate, and even reality TV star Brody Jenner. She was arrested in January 2013.
In September 2013, more than a year after the news of Andersen's relationship with Dunn broke publicly, Colorado authorities told the NBA star he was not a suspect in the case but a victim of an elaborate catfishing scheme. Andersen went on to play for the Miami Heat, the Memphis Grizzlies and the Cleveland Cavaliers.
Chartier eventually pleaded guilty to various charges of impersonation, extortion and making threats. She was sentenced to 18 months in prison.
Today, Chartier, now 33, has served her time and is back at home in Easterville. She is serving two years probation and is allowed to use the internet only with court-ordered supervision. She even has a husband, whom she also met online and lives in New York.
When asked if she had anything to say to Andersen, she said, "I don't know," but for Dunn, she feels differently.
"I just feel really bad for her," Chartier said. "Because I basically used her in every way."
Tune into ABC News "20/20" to watch the full interview with Shelly Chartier this FRIDAY at 10 p.m. ET on ABC.