— -- Nintendo's Super Mario will be gracing a screen that didn't exist when he made his debut three decades ago: on your smartphone.
Nintendo announced today the company is bringing the beloved cartoon plumber and his brother, Luigi, along with a host of other classic characters to mobile devices through a partnership with Japanese gaming company DeNa Co.
While Nintendo has shown results with its console games, the game maker has long shied away from delving into the explosive world of mobile gaming.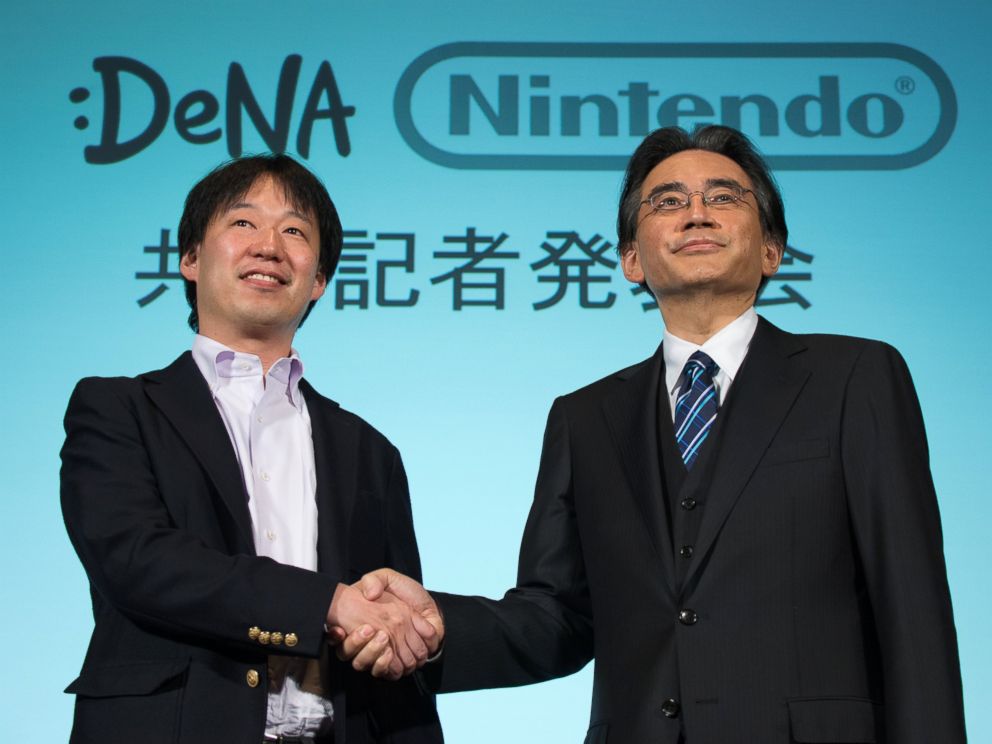 In order to be successful, Nintendo President Satoru Iwata said it's crucial that game makers in the space "provide constantly ever changing content and feel fresh in addition to high quality."
With Nintendo bringing its cast of characters to the alliance and DeNa providing its mobile gaming expertise, Iwata said the partnership has the chance to reach "hundreds of millions" of gamers.
"Know that we are challenging ourselves in this new business area," he said. "We hope hundreds of millions will use and enjoy these products. ... Potentially any Nintendo [intellectual property] could be used in our smart device software."
Despite the leap into mobile gaming, Iwata revealed today Nintendo is also staying true to its roots by working on a new gaming system code-named NX.
Iwata was tight-lipped about the details but promised that the "dedicated game platform" would be a "brand new concept." He said Nintendo fanatics could expect to learn more from the company sometime next year.