— -- It's the latest in auto technology that is revolutionizing how people interact with their cars.
Japanese automaker Nissan unveiled new research Monday that will allow vehicles to interpret signals from the driver's brain, promising to speed up reaction times for drivers.
"We care about the experience of the driver in the car," Lucian Gheorghe, senior innovation researcher at the Nissan Research Center in Japan, told ABC News. "You're still controlling, but you're a much better controller of the car because of this system."
"When most people think about autonomous driving, they have a very impersonal vision of the future, where humans relinquish control to the machines," Nissan Executive Vice President Daniele Schillaci said in a statement. "Through Nissan Intelligent Mobility, we are moving people to a better world by delivering more autonomy, more electrification and more connectivity."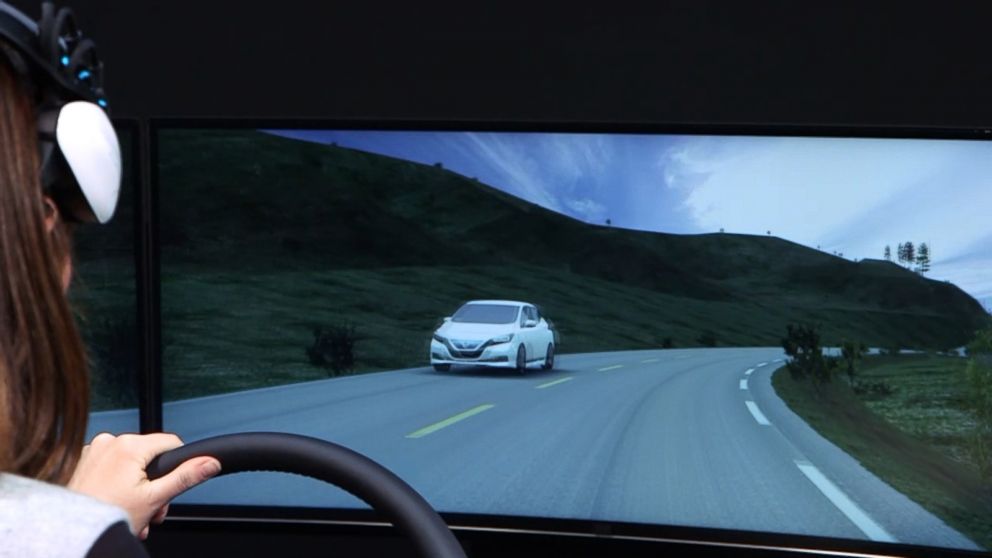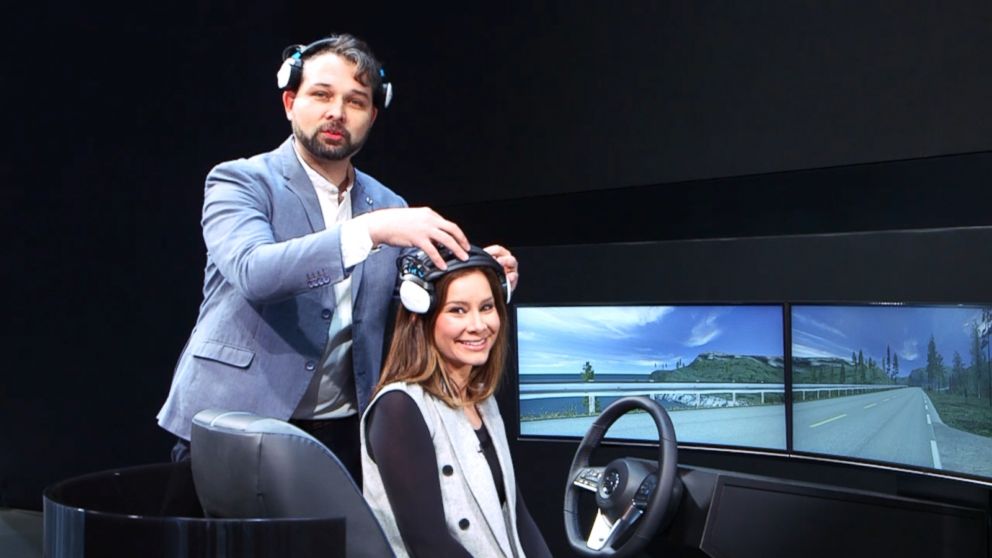 The company's Brain-to-Vehicle, or B2V technology, is the first of its kind, promising to predict a driver's actions and detect discomfort. The driver wears a device that measures brain wave activity, which is then analyzed by the autonomous systems to help improve the driving experience.
Nissan said it hopes that the data from one's brain will allow the system to anticipate intended movements such as turning the steering wheel or slowing the car at a rate of .2 -.5 seconds faster than the driver. By doing so, Nissan said, artificial intelligence like this can change the driving style when in autonomous mode, and help make the roads, not to mention making driving a more exciting experience overall.
Nissan said it's on track to deliver its autonomous vehicles by 2020, and is looking at technology like B2V that "will hopefully be a part of that."