— -- President Obama geeked out on the final day of his international tour.
As part of his and German Chancellor Angela Merkel's push to promote a major transatlantic trade deal, they toured today the Hannover Messe trade fair, where they both tried on virtual reality goggles.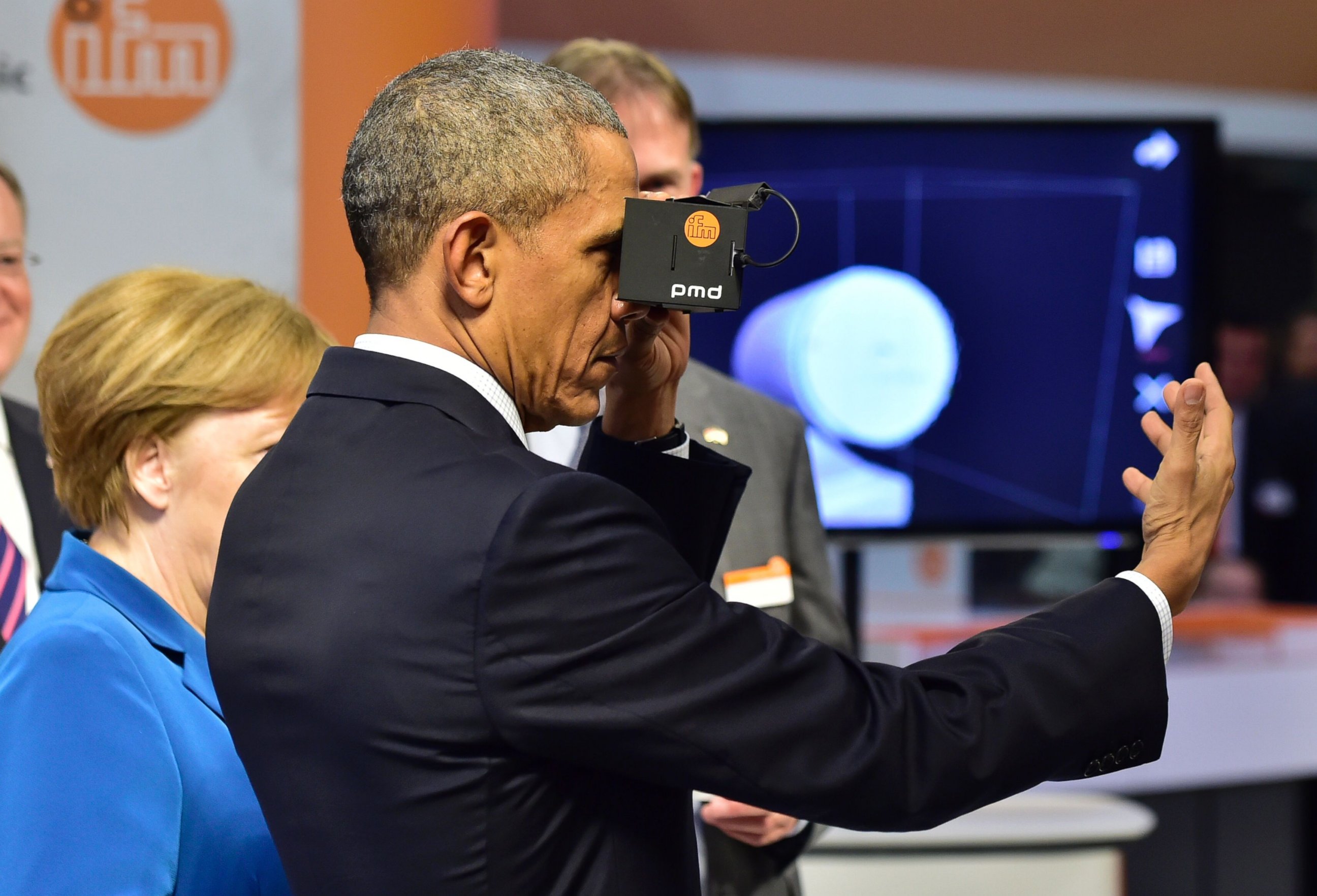 "It's a brave new world," Obama said.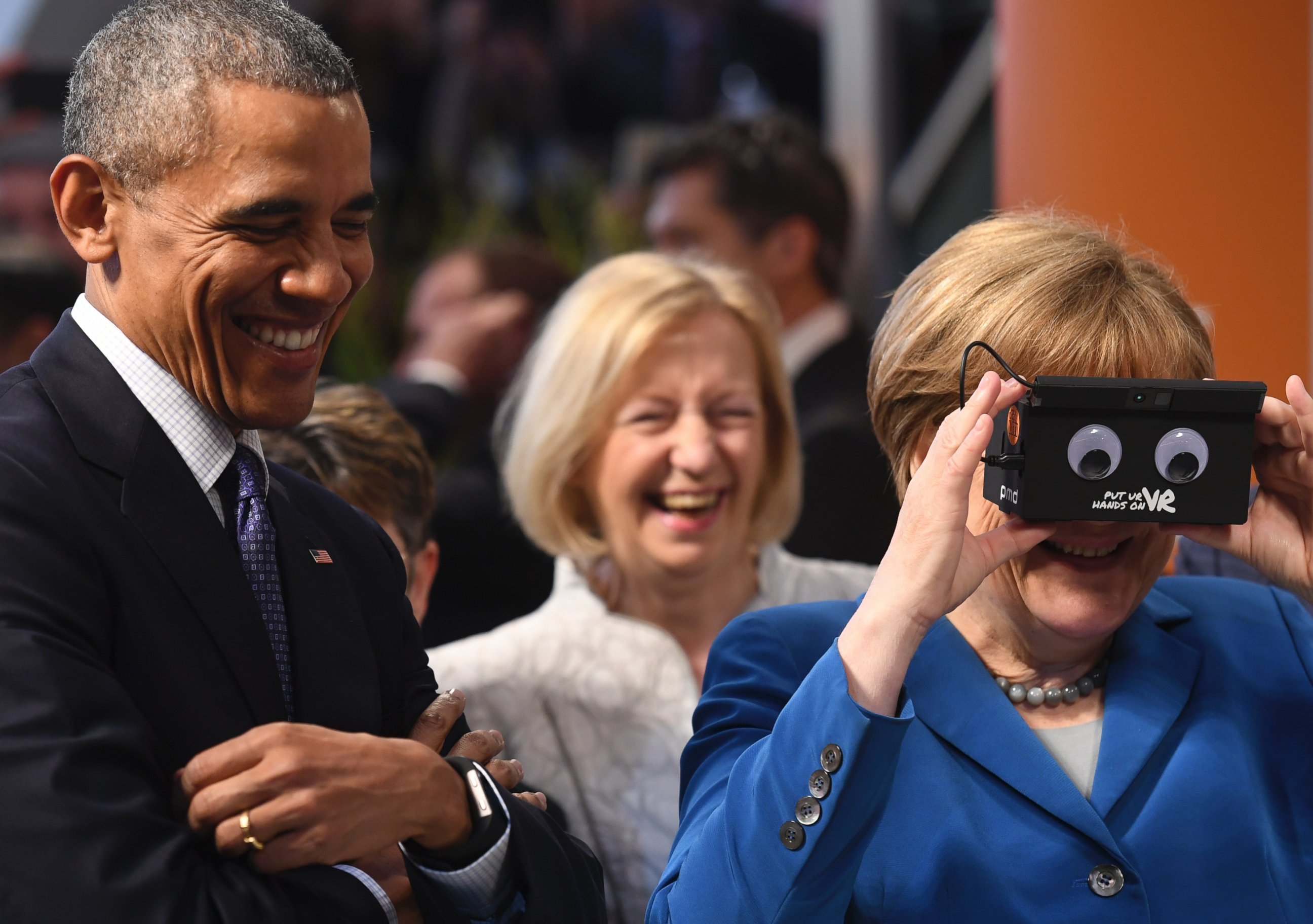 The Hannover Messe trade fair, in Hannover in northern Germany, is considered the world's largest industrial technology trade fair.
The two leaders also checked out displays that featured robotics and 3-D printers.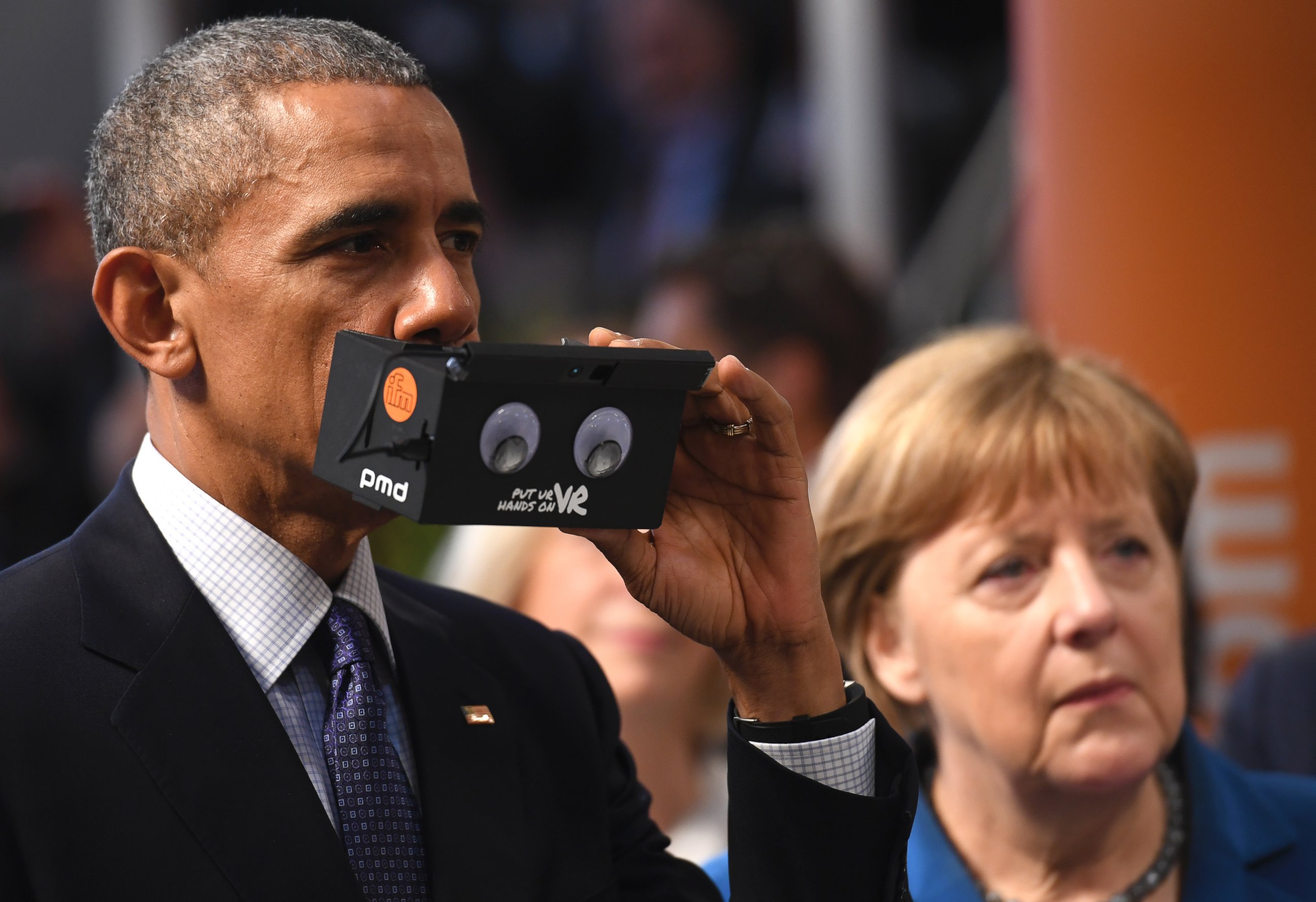 The trade fair visit was on the final day of Obama's six-day trip that spanned three countries.
The Associated Press contributed to this report.