After Outcry, Twitter Expands Abuse Button
A campaign wants Twitter to do more about threats of violence on service.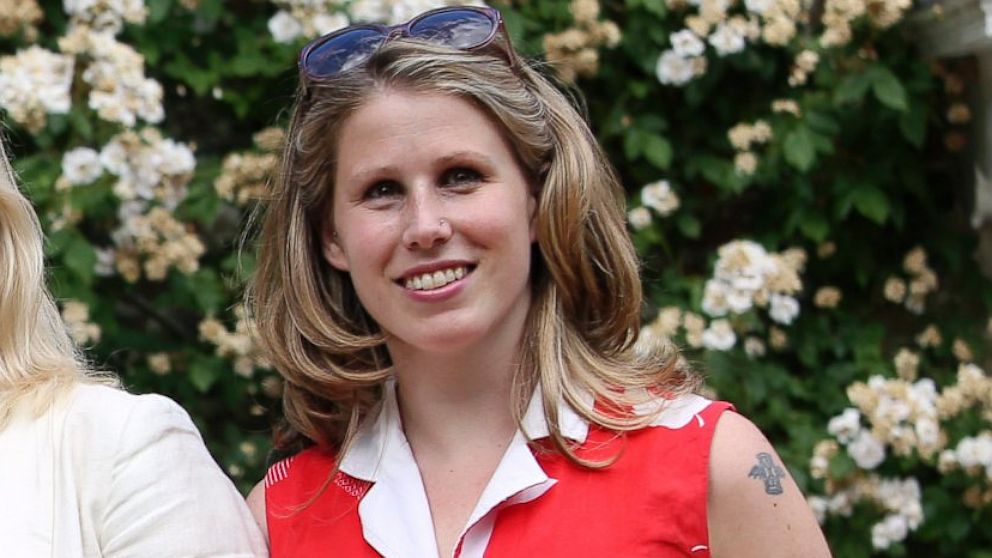 LONDON, July 30, 2013 — -- When a female social activist recently successfully campaigned to get Jane Austen placed on the 10 pound note, most people here celebrated. Austen will become the only woman on British currency other than the Queen, and Caroline Criado-Perez, the journalist and feminist campaigner behind the drive, was hailed as having created a "brilliant day for women."
But then the abuse flooded in. Horrible, vile abuse. Hundreds of Twitter users bombarded Criado-Perez on the service, threatening violence. Threatening rape. One Twitter user even created @rapehernow.
"The threats have been so explicit and so graphic that they've sort of stuck with me in my head and have really put me in fear," Criado-Perez told the BBC. "It's infuriating that the price you pay for standing up for women is 24 hours of rape threats."
Criado-Perez did not hide from the abuse. She retweeted it, she called the police (who later arrested a 21-year-old), she talked about it on national television. And in the crucible of hate, a campaign of action was born – and Twitter and the British government are being forced to respond.
It began with #takebacktwitter and #shoutingback -- women fighting the Twitter users who threaten them. The campaign was inspired by the hatred spewed at Criado-Perez and her allies, but it reflected the experience of many women on the site.
A Tweet About a 'Dongle' Leads to Two Firings, Death Threats
Suddenly thousands of users were arguing they wanted to "take Twitter back," highlighting abuse and helping point out that Twitter, the police, and the public needed to do more to fight it.
"The majority of us -- men and women -- abhor their behavior and will not stand for it," wrote columnist Marianka Swain. "And we are breaking our silence."
"Everyone who wants Twitter to be rape threat free can challenge those who use it to harass & denigrate women," tweeted Member of Parliament Stella Creasy.
Creasy received her own barrage of vile, hateful messages threatening violence and rape, and has been outspoken about Twitter doing a better job of policing ever since.
"It is vile, absolutely vile," Creasy told the Telegraph. "It's not just me. Women who speak out in public life, especially if they champion equality, get serious abuse."
Kim Graham, from outside of London, launched a change.org petition urging Twitter to add a Report Abuse button to its site and apps and to change its terms and conditions, creating a zero tolerance policy at users who threaten abuse.
"It's time Twitter started protecting its users," declared the petition.
More than 86,000 signatures later, Twitter responded. It refused to comment on these particular abuses, but argued it can suspend accounts if abusers are brought to their attention.
"We have rules which people agree to abide by when they sign up to Twitter. We will suspend accounts that, once reported to us, are found to be in breach of our rules," read its statement.
Twitter pointed out a button already existed to report individual tweets on iPhones and iPads and that it would be expanded to the website and Android apps.
But Criado-Perez and Creasy argued the button is actually a link to the current reporting form, which they called "too long and impractical." And so they continued to push Twitter, speaking to executives on Monday night. Criado-Perez had been extremely critical of the microblogging site late last week, arguing there "has been a deafening silence from Twitter" and "there needs to be a massive culture shift at Twitter."
But after she and Creasy spoke with Twitter, they said the site was moving in the right direction.
"I feel that finally they're taking this issue seriously, though it's a shame it's taken this worldwide outcry for them to act," she said in a statement. "We'll be keeping up the pressure in the coming weeks, but the signs of some serious, positive changes are good."
The campaigns have sparked a huge debate in Britain involving many more people than just activists.
"I think Caroline is really empowering other people to fight back," argues Lucy Holmes, an activist who is campaigning to get the UK's largest newspaper, The Sun, to stop showing topless women on its Page 3. "Seeing somebody do it, it encourages you to stand up. That's why it's really important."
Chief Constable Andy Trotter of the British Transport Police argued Twitter needed to do more, in part because police did not have the capacity to respond to all alleged abuse.