Russian Prime Minister Dmitry Medvedev Wears an Apple Watch
The surprising watch choice Dmitry Medvedev made.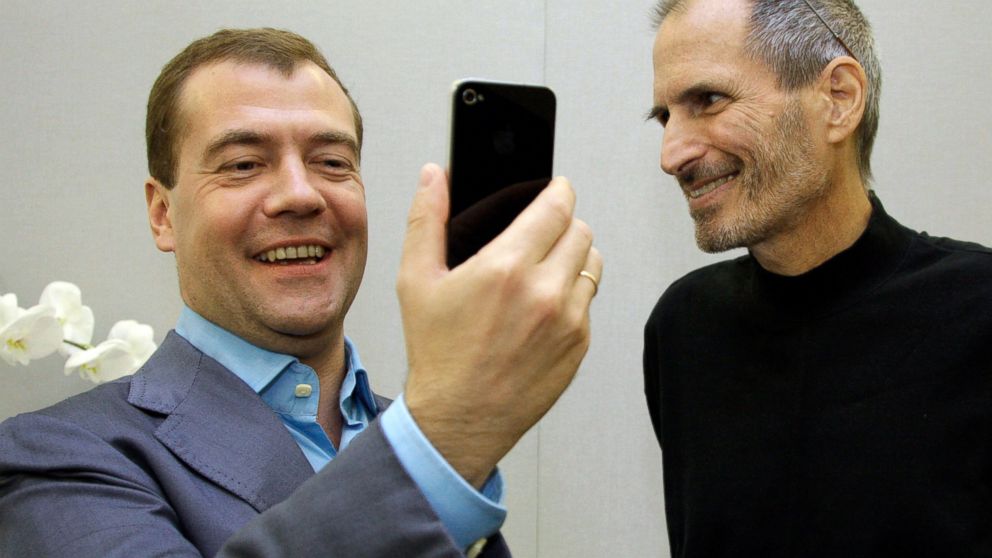 — -- Russian Prime Minister Dmitry Medvedev is a big fan of Apple.
After meeting with Russia's President Vladimir Putin, Medvedev's new wrist candy was spotted by reporters.
Russian reporter Dmitry Smirnov tweeted a photo of the prime minister talking to a reporter, his watch visible to the cameras.
While watches are a status symbol, Medvedev didn't opt for the $17,000 Apple Watch Edition, instead choosing a space grey version of the Apple Watch Sport, which starts at $349.
Medvedev's love for Apple was first noticed in 2010 when he was photographed with Steve Jobs, who showed him the iPhone 4. Medvedev is also known for using an iPad and joined Twitter in 2010.