Solar-Powered Airplane Begins Historic Flight Around the World Without Fossil Fuel
The Solar Impulse 2 took off just after daybreak today from Abu Dhabi.
— -- Two Swiss pilots are attempting to make history with their solar-powered airplane.
The Solar Impulse 2 (Si2) took off from Abu Dhabi just after daybreak today, and its pilots are hoping the aircraft will be the first to successfully fly around the world without a drop of fossil fuel.
"With [Bertrand Piccard], I am realizing the dream of my childhood: sustainable flight," Solar Impulse founder André Borschberg tweeted last week.
Borschberg and Piccard are the two pilots leading the historic flight and they will be taking turns flying the plane throughout it's 21,700-mile-long journey with 12 stops. The trip will span 25 actual days of flight over five months.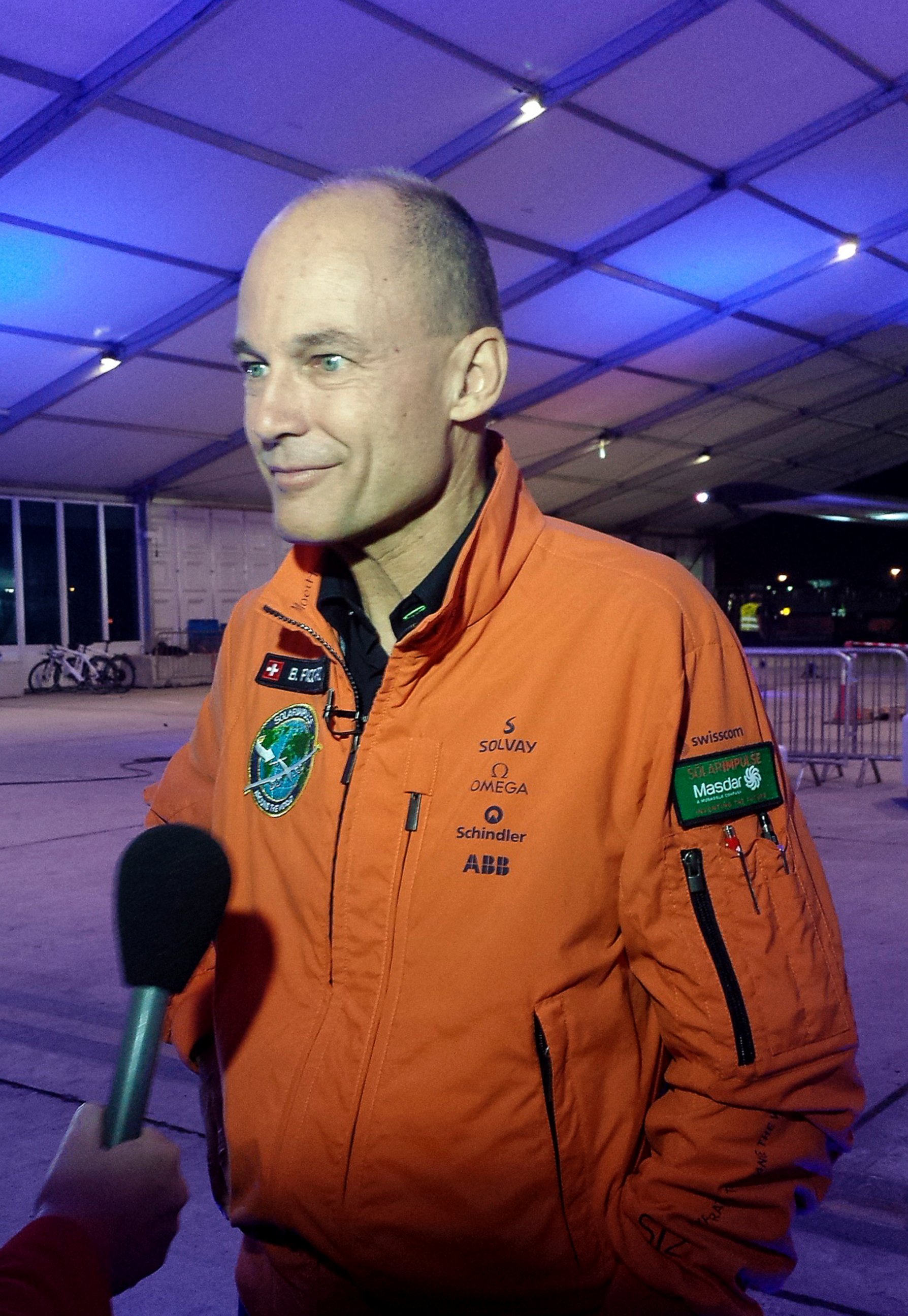 Borschberg took the pilot's seat first in Abu Dhabi. The Si2 will land after about 10 hours of flight at nearby Muscat, Oman, where Piccard will take over.
A typical passenger jet takes only one hour to make the same journey. The lightweight Si2's top speed is only about 25 knots or 28 mph, Piccard said.
The Si2 plans to makes stops in India, Burma, China, the U.S. and Europe or North Africa before completing its global trek in Abu Dhabi sometime in late July or August. The plane will stay in China for about a month to catch more of the sun's energy.
The pilots have been training hard for some legs of the trip when they'll have to fly five days and five nights solo, such as over the Pacific and Atlantic oceans.
Borschberg has been practicing yoga and Piccard, self-hypnosis, in order to calm their minds and manage fatigue during the long solo flights. They aim to take no more than 12 naps no longer than 20 minutes in one 24-hour period. They also have goggles that will flash lights to wake them up.
The Si2 is a larger version of a single-seat prototype that first flew five years ago.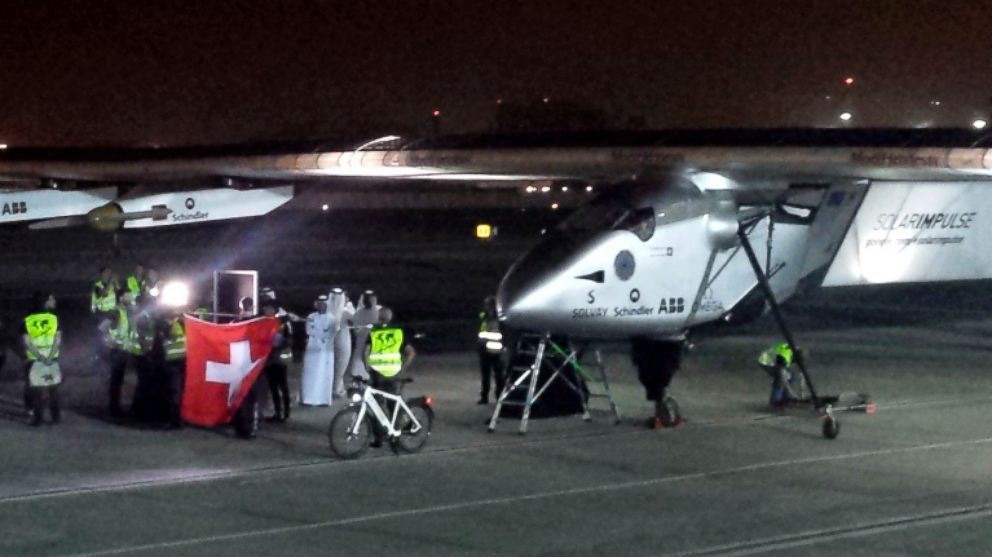 At 5,070 pounds, the Si2 only weighs as much as a minivan -- about 80 times lighter than the Boeing 747. However, the Si2's 236-feet-long wingspan is longer than the Boeing 747's. The Si2's wings also have 17,248 ultra-efficient solar cells that transfer solar energy to four electrical motors powering the plane's propellers.
You can follow the mission on Solar Impulse's website, where you can track its battery status, energy consumption, location and flight path, as well as how much the pilot has slept and how much food and water he has left.
There is also a live feed of the plane's cockpit and its Monaco-based control room.
The Associated Press contributed to this report.