— -- Four Tennessee students had the thrill of watching their science experiment being launched into space on board SpaceX's Dragon vehicle this weekend, only to find out minutes later that the rocket, then out of their sights, had exploded in mid-air and was a total loss.
Keagan Cross, 14, worked on an experiment with three other students from Gresham Middle School in Knoxville, Tennessee, that was designed to measure the effects micro-gravity at the International Space Station would have on antibiotics.
Watching the launch, "it was this elated feeling of something I touched is in space," Cross told ABC News today on the bus ride home from the launch at Cape Canaveral, Florida. "And then hearing the news, it was devastating and disappointing."
It was the second loss in recent months for students enrolled in the science, technology, engineering and math program for schools in Knox County, Tennessee. Last October, a group watched as Orbital's Cygnus spacecraft blew up on the launch pad.
While the Cygnus launch was a fiery failure on the launch pad, Becky Ashe, the Knox County Schools coordinator for science, technology, engineering and math projects, told ABC News it wasn't immediately apparent this time what had happened.
"That one [Cygnus] was so dramatic," she told ABC News. "With Dragon, we were standing there watching the launch. It looked successful and then we noticed the second cloud of smoke, and several of us were like, 'Is that supposed to happen?'"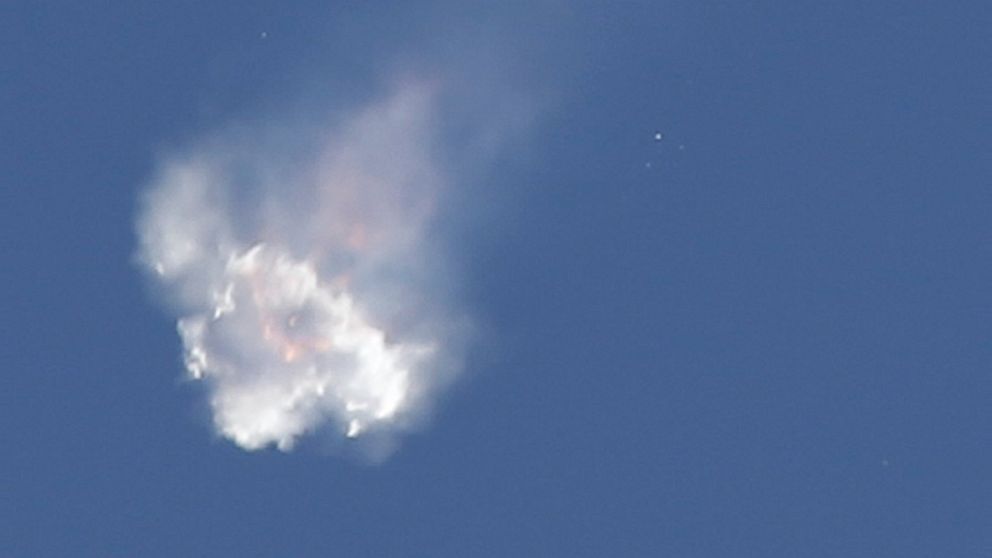 Ashe said it took a couple of minutes before they found out the spacecraft had exploded.
"The first reaction was disappointment because they were so excited about seeing their experiments launched," she said. "The second was I was grateful knowing it was an unmanned capsule and the launch pad wasn't destroyed."
As the students ride on a bus home to Tennessee, Ashe said they're disappointed but feeling resilient and ready to take NASA up on an offer to once again fly their experiment to space on a future flight.
"NASA was really good and got all of the students together," Ashe said. "They didn't have any details to share but they did reassure that part of space flight is hard, getting out of Earth's gravity."