After a contested news report alleged that Twitter took steps to decrease the reach of conservative users on its website, President Donald Trump seized upon the claim and contended that such a move constitutes illegal discrimination, even as the company and digital experts defended the platform and pointed to faults and misunderstandings in the story.
The controversy originated with a Vice News article Wednesday that claimed Twitter was "shadow banning" notable Republican accounts by limiting their appearance in its automatically populating search suggestions.
Among those purportedly affected by the practice included Republican National Committee Chair Ronna McDaniel, Freedom Caucus Reps. Mark Meadows, R-N.C., and Jim Jordan, R-Ohio, and a spokesperson for Donald Trump Jr., according to the Vice piece.
The president responded to the report -- incidentally, on Twitter -- Thursday, writing that the situation was "not good."
"We will look into this discriminatory and illegal practice at once!" Trump tweeted. "Many complaints."
Twitter argued in a response to Vice that the issue was not a matter of political bias but rather the result of policies that target account behavior, rather than content.
In a May blog post outlining steps the company was taking to "improve the health of the public conversation on Twitter," executives there explained that behaviors used to identify accounts the platform wished to de-emphasize included not confirming an email address, signing up for multiple accounts simultaneously and engaging or interact with users that do violate Twitter's rules.
It was not immediately clear if any of the behaviors were exhibited by the affected accounts.
"To be clear, our behavioral ranking doesn't make judgements based on political views or the substance of tweets," Kayvon Beykpour, a product lead at Twitter, wrote Wednesday in a thread re-tweeted by Twitter co-founder and CEO Jack Dorsey. Beykpour explained it was these behavior signals that led to the decrease in search visibility, not a political agenda.
Though Twitter had noted early success with its changes -- "a 4 percent drop in abuse reports from search and 8 percent fewer abuse reports from conversations," company executives reported in its May post -- Beykpour said that it would be making further alterations to rectify the matter.
In searches from the Twitter homepage Thursday after the changes were said to have taken place, ABC News was able to find the accounts of McDaniel, Meadows and Jordan in the automatically populated drop-down menu before completely typing their full names.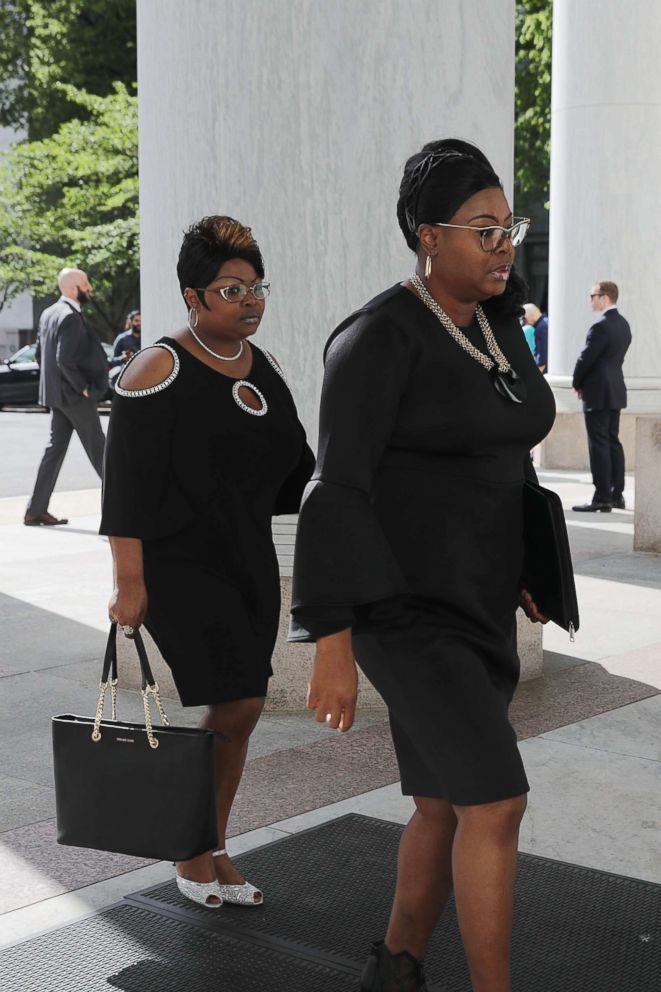 The focus on Twitter's behaviors comes as it and other social media platforms are facing increasing scrutiny over how they present and classify controversial or disputed information. Last week, representatives from Twitter, Facebook and Google testified before the House Judiciary Committee to discuss "content filtering practices," and in April, Trump supporters "Diamond and Silk" claimed before the same committee that social networks suppressed their content.
At the time, an ABC News review of data culled by the social media analytics platform Crowdtangle -- which is owned by Facebook -- displayed no significant decline during the portion of time in which the sisters said they were targeted.
During last week's hearing, Nick Pickles, a senior strategist in Twitter's public policy department, addressed the concerns of those who believed the site was "banning conservative voices."
"Let me make clear to the committee today that these claims are unfounded and false," Pickles stated. "In fact, we have deliberately taken this approach as a robust defense against bias, as it requires us to define and act upon bad conduct, not a specific type of speech."
"Our purpose is to serve the conversation, not to make value judgments on personal beliefs," he said.