Conservative social media personalities "Diamond and Silk" repeatedly told the House Judiciary Committee under oath on Thursday "we have never been paid by the Trump campaign."
Trump campaign filings with the Federal Election Commission show that the campaign paid them 1,274.94 for "field consulting."
In an intense exchange with Democrat Rep. Sheila Jackson Lee, the sisters, whose real names are Lynnette Hardaway and Rochelle Richardson, adamantly claimed they were never paid by the Trump campaign.
When Democrat Rep. Hakeem Jeffries followed up by informing them of the FEC filing, they said it was inaccurate – arguing the Trump campaign reimbursed them for a flight from New York to Ohio for a campaign event and that they had never provided field consulting services.
House Republicans called the sisters to the "Filtering Practices of Social Media Platforms" hearing amid claims that social networks, like Facebook, have censored conservative content and favored more liberal content.
Diamond and Silk accuse Facebook of suppressing their content because of their support for President Trump. Their claim picked up traction in April when the social network notified them that their content was "unsafe."
Facebook says the action was an "enforcement error" and the pair, and many of their 1.5 million followers, cried foul.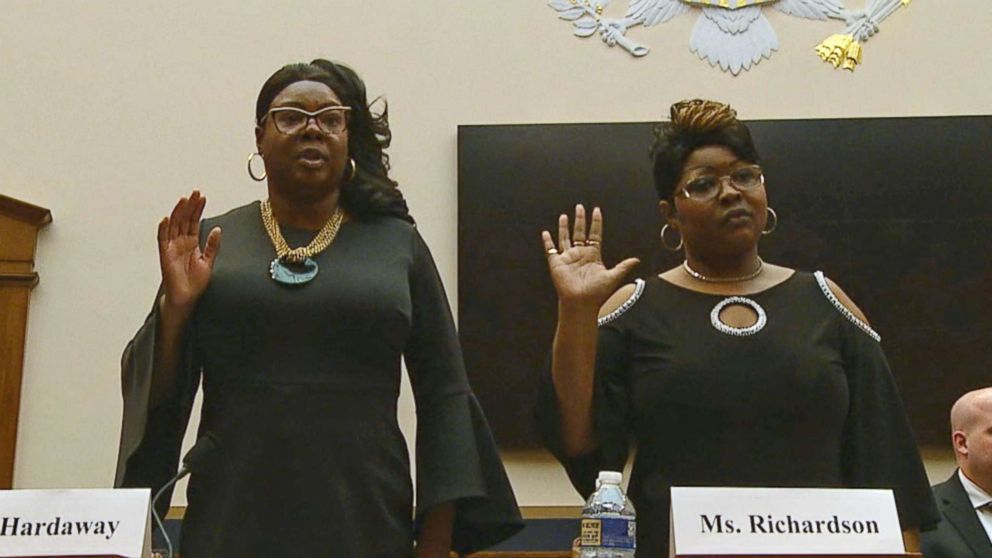 "It's not fair for these Giant Techs like Facebook and YouTube get to pull the rug from underneath our platform and our feet and put their foot on our neck to silence our voices," they wrote in a prepared statement for the committee.
"It's not fair for them to put a strong hold on our finances."
The pair pointed to reports from their followers of having trouble finding their video posts and pages, where the sisters routinely host chats about politics and their support for President Trump.
ABC News looked at data from Crowdtangle, a social media analytics platform owned by Facebook, which shows that total interactions on Diamond and Silk's Facebook page were relatively steady with no significant decline during the first three months of 2018 the time they claim Facebook was censoring them.
How much the pair has made through their online brands is unclear, but they have been openly supported by the president.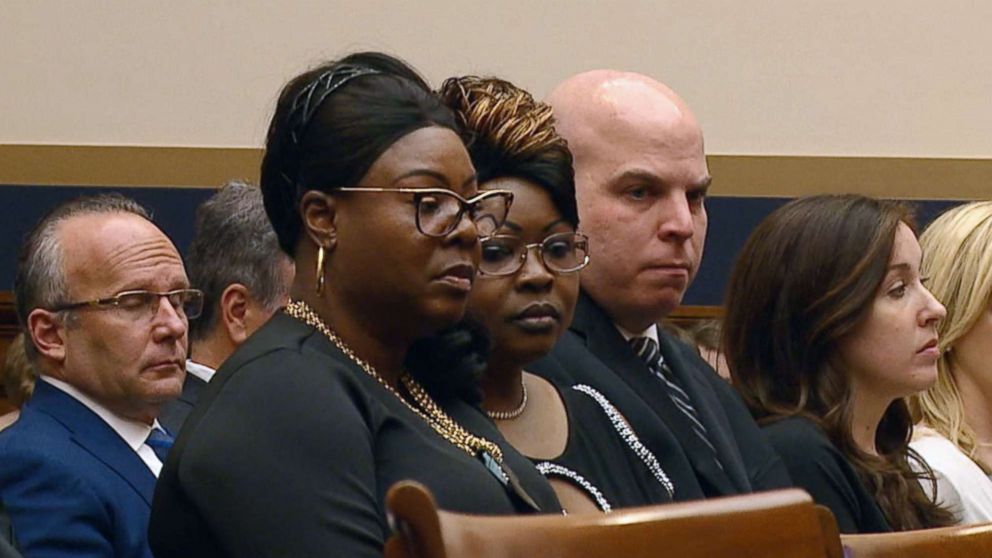 At a December 2015 campaign rally in North Carolina, Trump held a campaign rally in their home state and offered words of support.
"I hope you've monetized this," he said, referring to their online videos.
Thursday's hearing displayed stark divides down party lines. Democrats cried foul – one congressman, Rep. Ted Lieu, deemed it "stupid and ridiculous."
Facebook did not immediately respond to a request for comment.