— -- The thrill of riding a roller coaster is being taken to the next level with the addition of virtual reality experiences on some Six Flags roller coasters.
Virtual reality can be used to make the viewer feel like they're in another place. The idea behind Six Flags' enhanced roller coaster experience is for riders to strap on a Samsung Gear VR headset in addition to physically being on the ride.
Riders will feel all of the usual adrenaline from the roller coaster but will be viewing a realistic 360-degree virtual world. As the 3-D movements are seen in the goggles, the rider's body will experience identical motion on the roller coaster, according to Six Flags' website.
While it may seem alarming a headset could possibly fall off a rider during all of the twists, turns and upside-down maneuvers, Six Flags plans to include a safety lanyard in addition to the usual straps on the Gear VR, according to a FAQ section on its site detailing the new experience.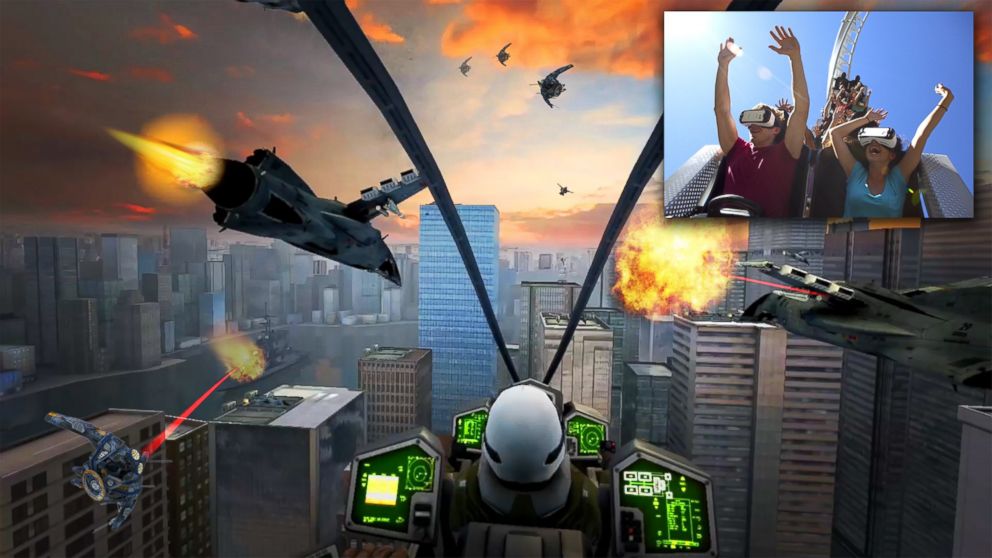 And because it's the question most germaphobes are asking by now: Six Flags says the headsets will be equipped with anti-microbial leather and will be wiped down after every use.
Six Flags is planning nine experiences, with the virtual reality roller coasters making their debuts this month and through the summer.