Windows 10: Lasers, Smoke Machines and Falling Crystals Help Make New Wallpaper
Smoke machines, lasers and falling crystals help make moody new wallpaper.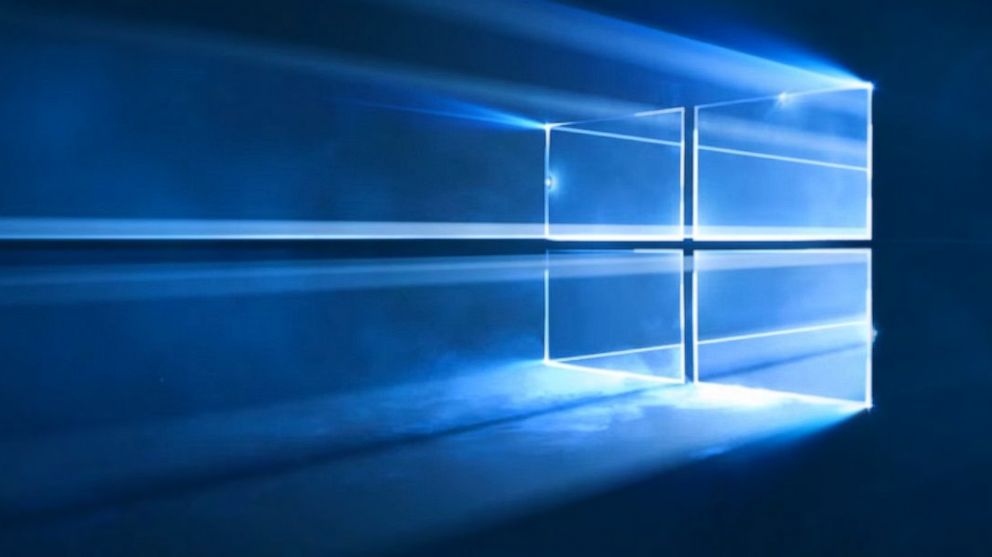 — -- Microsoft unveiled its first look at the new Windows 10 desktop wallpaper today in a behind the scenes video showing how lasers, smoke machines, colored filters and falling crystal dust were used to create the luminous new background.
The result is a drastic departure from the daisy background of Windows 8, the predecessor to Windows 10. (Microsoft said it skipped over No. 9 in naming the latest iteration of the software, with a representative telling ABC News "it is not an incremental change, but a new Windows that will empower the next billion users.")
Working with San Francisco based designer Bradley G. Munkowitz, a Microsoft team set out to create what will be the default background for the operating system, which Microsoft hopes will reach at least 1 billion users.
Creating two installations of the Windows logo out of light, Munkowitz said he then used camera mapping techniques, lasers, haze and camera flashes to help create a moody take on the Windows logo — and signaling the radical changes of Windows 10.
While some members of the Windows Insider program already have the Windows 10 preview version, the new operating system will begin shipping worldwide on July 29. Windows 10 will be free for many existing Windows users, with some exception of some enterprise users.
It's the first time the company has offered a free upgrade on this scale. Getting so many people on board with the Windows refresh will "create a broad opportunity for our ecosystem partners to drive innovation, and deliver value to all Windows 10 customers," the company said.