Dr. Michael DeBakey, 99 -- Cardiovascular surgeon who developed more than 70 surgical instruments and pioneered now-common procedures like bypass and open-heart surgery.
"I want to extend to the Congress my warm commendation for their understanding and their support of medical research."
Bobby Murcer, 62 -- New York Yankees centerfielder and broadcaster.
"Your dreams can come true. I know it sounds like a cliché, but it really has happened to me."
John Templeton, 95 -- Investor and philanthropist.
Tony Snow, 53 -- Columnist, and TV and talk radio host, who served as the Bush administration's White House press secretary.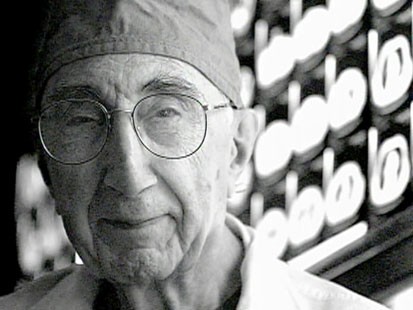 "This job [of White House press secretary] has been the most fun I've ever had, the most satisfying, fulfilling job. I'm sorry I have to leave it. But I have got to say it's been a real honor and pleasure working with everyone in this room."
THIS WEEK, THE PENTAGON RELEASED THE NAMES OF FIVE SOLDIERS KILLED IN IRAQ AND AFGHANISTAN.
Army 1LT Daniel Farkas, 42, of Brooklyn, NY
Army SFC Anthony L Woodham, 37, of Rogers, AR
Army SPC William L McMillan III, 22, of Lexington, KY
Army SGT Douglas J Bull, 29, of Wilkes Barre, PA
Army SFC Steven J Chevalier, 35, of Flint, MI