'This Week' Transcript: Ambassador Susan Rice and Sen. Ted Cruz
<b>Below is the rush transcript of "This Week" on June 1, 2014. It may contain e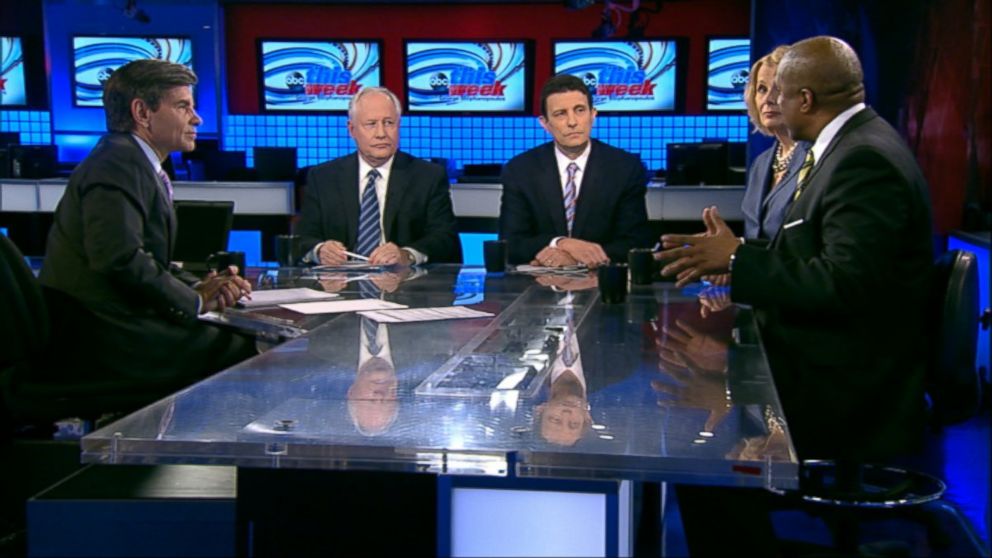 June 1, 2014— -- Below is the rush transcript of "This Week" on June 1, 2014. It may contain errors.
(BEGIN VIDEOTAPE)
ANNOUNCER: ABC's This Week, breaking news.
BARACK OBAMA, PRESIDENT OF THE UNITED STATES: Bowe is coming home.
ANNOUNCER: American POW Bowe Bergdahl finally free. His dramatic release. And new controversy, was it an illegal trade for terrorists? The latest details on how it happened from our team around the globe and the presidential adviser at the center of the swap.
Then, Senator Ted Cruz here live. The Tea Party star taking on the president, Hillary Clinton and his Republican rivals.
Shakeup -- the VA chief quits. What's next in the shocking scandal?
Plus, phenomenal woman -- our last interview with a legend.
From ABC News This Week with George Stephanopoulos begins now.
(END VIDEOTAPE)
GEORGE STEPHANOPOULOS, HOST: America's last prisoner of war is heading home. Sergeant Bowe Bergdahl landing in Germany this morning, his first full day of freedom after nearly five years in captivity.
Lots of questions this morning about the secret deal that secured his release and the price America paid. We're going to get to those with the president's national security adviser Susan Rice.
First, all the latest details from ABC's chief global affairs correspondent Martha Raddatz. Good morning, Martha.
MARTHA RADDATZ, ABC NEWS CORRESPONDENT: Good morning, George.
Sergeant Bergdahl is being evaluated at the U.S. military hospital in Germany this morning before returning to American soil. The president making a stunning announcement of the release Saturday in an appearance in the Rose Garden with Bergdahl's parents.
U.S. special operations forces were involved in getting Bergdahl out of Afghanistan. But this was a special operations raid, this was a prisoner swap. Bergdahl was exchanged for five Taliban detainees from Guantanamo. The special operations forces picked up Bergdahl Saturday near the Pakistan border in a secret handover after negotiations through intermediaries with the Taliban.
There were nearly 20 Taliban there to hand him over to the special ops teams. Bergdahl was taken out by helicopter. On that noisy ride, Bergdahl scrawling on a paper plate SF with a question mark, meaning are you special forces?
Bergdahl broke down in tears when he was told yes and that they had been looking for him for a long time, George.
STEPHANOPOULOS: Back in Washington, Martha, a chorus of criticism from Republicans in congress on the trade. They say it was deal with terrorists, breaking policy. They also say the president may have broken the law.
RADDATZ: Yeah, top Republicans like Senator John McCain and house intelligence committee chair Mike Rogers have both said they are thankful for Bergdahl's release. But take a look at this statement from Rogers, "I am extremely troubled that the United States negotiated with terrorists. I believe this decision will threaten the lives of American soldiers for years to come."
As for the legality, there are allegations by some in Congress the president broke the law by not giving congress the required 30 day notice that detainees were to be released from Guantanamo.
But Chuck Hagel saying this morning, Bergdahl's health was in danger.
STEPHANOPOULOS: OK, Martha Raddatz, thanks very much.
The debate just getting started in Washington, but in Bowe Bergdahl's Idaho hometown, nothing but happiness this morning. They're ready to welcome him home with yellow ribbons and a huge rally. Here's ABC's Neal Karlinsky.