I remember the first time I, a child raised near farms in the Midwest, ventured to the Windy City with my parents. I thought taxis were thrilling, the skyscrapers were (rightfully) towering into the sky, and the attractions were far better than anything I could sample in my little town, barely a blip on the map.
Although my children were born in Atlanta and raised in its suburbs and could sample the city's treasures, they felt the same wide-eyed wonderment when I took them to their first big city they didn't call home: Washington, D.C. Although they fondly recall the airplanes and dinosaurs at the Smithsonian, it's the taxi ride they loved the most -- the first car ride they had ever taken where they didn't have to sit in a car seat!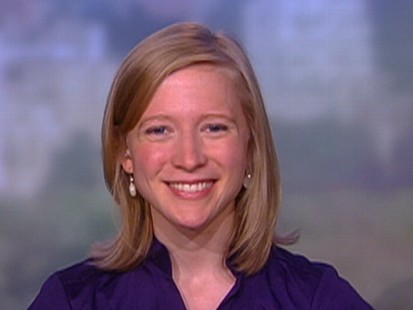 When planning a
family vacation
, consider big city excursions (even if you live in one) and smile at their wide-eyed wonderment. Here are 10 great kid-friendly cities that offer families a plethora of fun:
#1: New York
You didn't think we'd begin the city adventures anywhere else, did you? There is something for children of all ages, from Broadway plays like "Mary Poppins" and "The Lion King," to Central Park's Zoo and Wildlife Center, the Children's Zoo, horse and carriage rides, and Belvedere Castle, in just a few blocks you can fill an entire weekend. Hop aboard the ferry to the Statue of Liberty or ride the elevator to the top of the Empire State building for everlasting views. Pop into the American Museum of Natural History or the Metropolitan Museum of Art for a bit of culture. Grab a pretzel or slice of pizza from a street vendor or let the kids sample their first frozen hot chocolate at Serendipity. No matter what you find on every corner, the family is bound to have fun!
Recommended Hotel: New York Marriott Marquis
#2: Boston
This city is a mix of old and new. Boston's past remains a fixture of its present in its brownstones lining cobblestoned roads that have been home to Bostonians since the 1700s, one of the country's oldest standing baseball stadiums, Fenway Park, and shopping and dining in the city's original "mall" at Quincy Market. New buildings house the Children's Museum and New England Aquarium, as well as the Museum of Science, all of which provide kids with hands-on learning opportunies that are also plenty of fun.
Recommended Hotel: Hotel Commonwealth
#3: Washington, D.C.
Our nation's capital is one of our nation's greatest cities, for where else can you find 19 museums, all free and open to the public? The Smithsonian's 19 museums, including the Air & Space Museum, the Museum of Natural History and the Museum of American Art are, indeed, all free, and will provide days upon days of interactive sightseeing. If that's not enough, there's all of Washington's monuments, including the Washington Monument, the Lincoln Monument and the Jefferson Monument, all located around the Washington Mall, with views of the White House and the Capitol Building. This city makes kids' history books come to life and simply should not be missed.
Recommended Hotel: Willard Intercontinental Washington
#4: San Francisco
This West Coast city is filled with sunshine (when the fog doesn't roll in), ample beaches and parks, interesting quirks (the zigzagging Lombard Street and Haight-Ashbury), and kid-sized fun for all ages, including a visit to Fisherman's Wharf to catch the seals that call it home, and Alcatraz, where some of the country's most notorious bad guys called home when it served as a prison. San Francisco is rich in culture and its diverse neighborhoods provide an international flair -- just turn the corner into Chinatown and you'll forget you're even in California. Plus, just short drives away are some of the state's most beautiful coastline and national parks.
Recommended Hotel: Sheraton Fisherman's Wharf
#5: Atlanta
The "capital of the South" is a sprawling city with its own rich history, straight out of the pages of Civil War history books and "Gone With the Wind." Kudzu-wrapped pine trees combine with city-life that is so diverse, the Olympics called Atlanta home in 1996. The kids can sample a world of colas at the World of Coca-Cola, watch beluga whales glide by at the country's largest aquarium, and learn about Martin Luther King Jr.'s dream, as well as that of a former president at the King Center and Jimmy Carter Library and Museum.
Recommended Hotel: Omni Hotel at CNN Center
#6: Chicago
The Windy City's Magnificent Mile truly is magnificent, as are the beaches lining the shores of Lake Michigan, which is so large it resembles more of an ocean complete with waves and all. The museum campus houses the Shedd Aquarium, the Field Museum and the Adler Planetarium & Astronomy Museum, while the Navy Pier will give kids a glimpse of the lake from a Ferris wheel vantage point, and little girls will squeal with delight after visiting the American Girl flagship store. Another world-famous ballpark calls Chicago home: Wrigley Field, and kids can catch the Cubs, Sox, Bulls, Bears or Stanley Cup winning Blackhawks in this sports loving city.
Recommended Hotel: Four Seasons Hotel Chicago
#7: Denver
Mile-high city began as a frontier city and keeps its adventure-loving ways close to heart in a funky setting where locals enjoy spend their free time outdoors. While the city itself offers fun, such as 200 city parks and 850 miles of off-street recreation paths, the family can use the city as a starting point for white water rafting trips down the Colorado River, hitting the slopes of nearby ski villages, and hiking the ample trails of the Rocky Mountains.
Recommended Hotel: Grant Hyatt Denver
#8: Miami
You won't have to leave the country to show the kids a city rich in Latin flavor when you step off the plane in Miami, where a strong Cuban and Puerto Rican influence brings the Floridian city to life. Visit neighborhoods like Little Havana, Coconut Grove and South Beach to catch a glimpse of all the city's multiple sides, and then get up close and personal with nature at Jungle Island, Everglades Alligator Farm, Miami Seaquarium and Dolphin World. Of course, being in Florida, Miami's best attraction is its wide stretch of beach and warm, blue Atlantic waters.
Recommended Hotel: Fontainebleau Miami Beach
#9: Los Angeles
As my daughter likes to say, "Mom, TV is my life!" and if your children have grown up watching the Jonas Brothers, Hannah Montana and Wizards of Waverly Place, not to mention the family movies pouring out of Hollywood, a trip to La-La Land can bring the kids closer to their favorite stars. Begin with a walk along the Hollywood Walk of Fame, and spend time exploring the back lots of amusement park rides at Universal Studios, then hit one of the city's fabulous beaches. The City of Angels is also a hop, skip and jump from Anaheim, where Disneyland and its stars await.
Recommended Hotel: Hollywood Roosevelt Hotel
#10: New Orleans
Another European-inspired city romantically filled with architecture influences from France, Spain, the Caribbean and Africa, New Orleans has made a big rebound since Hurricane Katrina ravished it five years ago. Now that it's back to its original splendor, take the kids to immerse them in Jazz music pouring out of Jackson Square, ride the Mighty Mississippi in an old-fashioned steamboat, discover the colors of Mardi Gras at Mardi Gras World, and play with bugs at the Audubon Insectariums. Further afield, introduce them to swamp life with airboat adventures just outside the city.
Recommended Hotel: Intercontinental New Orleans
Family Vacation Critic features hundreds of hotel and resort reviews, as well as family vacation ideas, money-saving travel deals, and advice on traveling with kids of all ages.