I won't lie to you: the only truly easy way to get the best seat on a plane, every time is to buy it.
No, I don't mean showing up at the gate lugging your own personal La-Z-Boy (complete with cup-holder armrests!) -- I'm talking about flying first class, or your own fancy jet.
For more air travel news and insights visit Rick's blog at: http://farecompare.com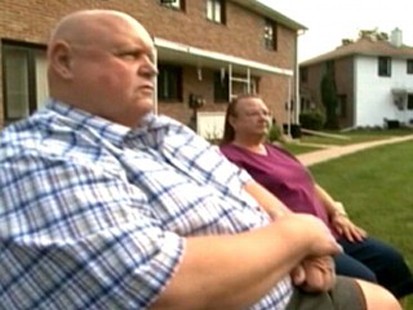 But those options aren't available to everyone, so let's lower our sights a bit and talk about getting the
best seats available in steerage
-- you know, the holding pen that the airlines wittily refer to as "economy class."
Even economy has "good" seats: windows and aisles -- with aisles leading ever so slightly -- and the best of best are located in the exit rows or bulkheads. Unfortunately, someone has to fill all those middle seats; let's try to make sure it's not you.
Ever Stuck Next to Annoying Passengers? Tell ABC News Your Story About the Horrible Flight
Ten Strategies for Getting the Best Seats Available
1. Obvious Approach: Select your seat when you purchase your ticket. That sounds like a no-brainer, I know, but you'd be surprised how many travelers don't do this and simply accept the seat they're assigned without ever looking at it. Days (or weeks) later, they are horrified to discover they've been shunted into a middle seat. Pick your place as soon as you can.
2. Pay for Premium Seats: These are generally roomier exit rows or seats with a little more leg room, but hold off before paying the fee for these seats. I've noticed that when the plane isn't filling up, the fees for these seats can drop dramatically. Maybe you wouldn't want to pay an extra $35 each way for a "good" seat, but how about an extra $10?
Get the Best Airline Seats
3. Promptness Pays: Some airlines don't release seats until precisely 24 hours before departure, so you must be ready for seat selection then -- at that very moment. In other words, if you're on a 6 a.m. flight, set an alarm clock for 5:45 a.m. the day before, so you can fire up the computer and make your selection the instant seats are available. If you delay this by even a couple of minutes, all those wonderful windows and aisles can disappear.
Stay Up to Date on the Latest Travel Trends from ABC News on Twitter
4. Southwest Method: If you're traveling on this no-frills carrier, check-in early. This won't necessarily get you a seat, but it will get you a good place in line to claim a seat. Alternate action: consider paying the $10 charge for EarlyBird check-in, which lets you board the plane ahead of the masses.
5. Don't Be Shy about Aches/Pains: Some airlines set aside sections that include "good" seats so families can sit together, or people with disabilities can be more comfortable. Do you have a legitimate medical problem? If so, contact reservations to inquire about your options and be prepared with a doctor's note. Do not, however, wait until you're onboard to request a special treatment: one fellow who'd recently been in an accident tried that on a US Airways flight and became so demanding that the airline eventually diverted its flight to London to dump Mr. Injured off in Boston.
6. Join a Miles Club: I'll admit the evidence here is anecdotal, but some folks who don't fly often (but are nevertheless savvy travelers) have told me that when they make reservations without being "a member of the club," they get offered the worst possible seat selection. Then, after they join and go back to view their seat options, suddenly aisles and windows are available. I'd say it's worth a try.
Fly in Comfort
7. Buy Two Seats: This is applies to what airlines call "customers of size," and it's good advice if you'd like to avoid a scene at the gate, or getting your photo plastered all over the Internet showing half your bulk spilling into the aisle. Many airlines try to accommodate big guys and gals by placing them next to an empty seat at no extra charge, but capacity cuts have done away with most of them. Avoid the hassle and just buy two seats. Yes, it's more expensive but you won't have to worry about anyone recognizing you as "the guy in that photo on that American flight."
8. Fly the Right Plane: US Airways recently announced it's switching planes on its New York to Boston commute. The new aircraft, the Embraer 190, is a 2-2 configuration, meaning, no middle seats! As you look for flights, keep checking with SeatGuru to see the layouts of the planes you may be flying.
9. Wait for Elites to Upgrade: Some airlines allow their elite miles members to begin upgrading to first or business class as early as five days before departure; I think you can count on some of them leaving window and aisle seats behind, so nab them. Start checking for seats five days out, and keep checking them right on up to your departure.
Coach Seat Space
10. Last Resort: You can always try the Knee Defender -- the funny little gadget that prevents the guy in front of you from reclining his seat. Warning: many flight attendants have no appreciation whatsoever for the magical properties of Knee Defender and have been known to confiscate it.
Finally, let's dispel a myth: no, it doesn't matter how nice you look or how well dressed you are -- only elite miles members will be considered for upgrades to first or business class, and frankly, the crew doesn't care how scuzzy they look.
This work is the opinion of the columnist and in no way reflects the opinion of ABC News.
Rick Seaney is one of the country's leading experts on airfare, giving interviews and analysis to news organizations, including ABC News, The New York Times, The Wall Street Journal, Reuters, The Associated Press and Bloomberg. His Web site FareCompare.com offers consumers free, new-generation software, combined with expert insider tips to find the best airline ticket deal.