Want to escape the heat? Cool off (and have a blast!) in lazy rivers, cascading waterfalls and sky-high water slides at one of our 10 favorite hotel swimming pools.
#1: Atlantis Resort, Paradise Island Bahamas
The sprawling resort complex features 11 pools, including the Grotto Pool with its cascading waterfalls, the zero-entry River Pool that connects to a lazy river, kiddie pools like Splashers Water Playground, a Mayan-themed water playground with slides, rope and net bridges--plenty of ways to get wet. But that's not all! Atlantis' pools are just one component of Aquaventure, its 141-acre water park that is free to all guests. From slow-moving or fast-churning river rides to waterslides of all heights, it's easy to forget there is even a beautiful blue ocean just steps away.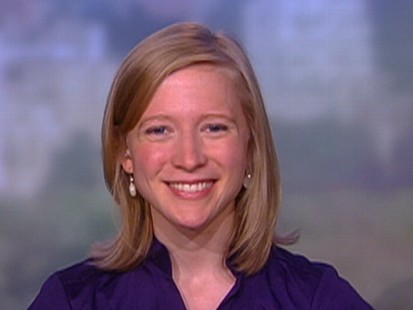 #2: Disney's Grand Californian Hotel, Anaheim, Calif.
With a name like Disney, you know you're going to be in for a treat at one of its hotels, and the Grand California near Disneyland doesn't disappoint. The Redwood Pool, centered around a Redwood Tree-themed and shaped waterslide is almost good enough to make the kids say "Mickey, who?" It's also just one stop in the resort's water complex, which also features the Fountain Pool and its artisan turtle fountain, as well as the Mariposa Pool and its private cabanas and hot tub.
#3: Grand Wailea Resort , Maui, Hawaii
Leave it to an island paradise to create another island paradise within its resort grounds. Sure, you could enjoy the massive surf along Wailea Beach, but why would you need to with the Wailea Canyon Activity Pool? The 25,700-square-foot, 2,000-foot-long pool complex is made up of nine pool connected by a river that varies from lazy to rapids. Four jungle pools, a Tarzan rope swing pool, six waterfalls, a baby pool, five waterslides, three hot tubs, and the world's only water elevator round out the fun.
#4: Great Wolf Lodge, Wisconsin Dells, Wis.
In the self-proclaimed "water park capital of the world," the Wisconsin Dells multiple water parks are enough to turn your kids into prunes. Still, the Great Wolf Lodge, located in the heart of the Dells, provides a place to rest weary wet heads after a day of splashing indoors or out in its water parks. Fort Mackenzie is a four-story, super-soaker, treehouse-themed indoor water park with rope bridges, soaker buckets and water slides. In Coyote Canyon, ride the enclosed 4,326-foot twisting and turning water slide before landing in its splash pool, or hit Crooked Creek for a lazy river ride. During the summer months, families can play at the outdoor Thunder Bay water park.
#5: Holiday Inn , Elmhurst, Ill.
Yes folks, you read that right. Holiday Inn made the cut! Sure, we've all stayed at a Holiday Inn, typically off the side of a major highway en route to another destination, and we may have even enjoyed its pools. But the Elmhurst location is no ordinary Holiday Inn: it features an indoor water park. The 24,000-square-foot Mayan Adventure Indoor Waterpark has tube and body slides, a lazy river, splash park, activity pool with games like water basketball, and of course, a regular pool in which to splash and play. There's even a Mayan-themed restaurant on hand. You might never make it to the nearby attractions of Chicago if you stay here!
#6: Hot Springs Lodge & Pool, Glenwood Springs, Colo.
While not filled with endless waterslides and splash zones, the allure of the Hot Springs Lodge's pool is in its name: hot springs. This pool, so large it extends two city blocks, is indeed a hot springs mineral pool, averaging temperatures of 104 degrees, even in the dead of winter. Not just therapeutic, but fun, the mineral pool includes a kiddie pool, a diving pool, and yes, even a couple of water slides. They even welcome rafts, floats, masks and snorkels, reminding guests that "feeling this relaxed is fun!"
#7: Hyatt Regency Hill Country, San Antonio, Texas
What's better on a hot day deep in the heart of Texas than a chance to cool off in a old-fashioned swimming hole? Doing it in the luxury of your own hotel's backyard. The Hyatt's four-acre "water playground" features a 950-foot Ramblin' River for lazy floats. Cascading waterfalls, an activity pool with sports like water volleyball, a kiddie pool, a sandy beach and two lagoon-style pools nestled around shady trees were enough for my kids to rank this spot more fun than the SeaWorld across the street!
#8: Kalahari Resort, Sandusky, Ohio
The resort with plenty of room options for families of all sizes is also the home of America's largest indoor water park -- 173,000 square feet in size, to be exact. A transparent roof overhead will make you forget you're indoors (unless, of course, it's snowing) while the kids ride the waves in the 12,000-square-foot wave pool. A lazy river, pools, water slides, uphill water rollercoaster and raft rides, including a swirling bowl raft ride, complete the park. Need more? In warm weather, enjoy the outdoor water park, as well, with activity pools and hot tubs.
#9: Nickelodeon Family Suites, Orlando, Fla.
Your kids already get laughs off of the family-friendly TV shows of Nickelodeon, so you know they'll get a few more when staying at the Nickelodeon Suites Resort. Decorated in a myriad of colors with characters providing entertainment throughout the day, it's the water park that will really be the favorite of your kids. The zero-entry Lagoon pool features seven waterslides and flumes and splash playground with water jets, climbing nets and -- what else -- slime dump from the 400-gallon dump tank. Not enough? Head over to the more intimate Oasis Pool for more waterslides and flumes and preschooler-friendly splash zone.
#10: Six Flags Great Escape Lodge, Queensbury, N.Y.
You've guessed right: this hotel is part of Six Flags Great Escape and offers the thrills and fun of a Six Flags theme park, but all within the grounds of the resort. Cross the street to enjoy the land-based coasters and rides at Six Flags before returning to the lodge and enjoying its water park. The 38,000-square-foot indoor White Water Bay water park includes the Avalanche family raft ride, a kiddie pool, Tak-it-eesi-Creek lazy river, Lotta-a-watta-Bay, and the Tall Timbers Treehouse play structure with water slides and many ways to get wet. For an additional fee, kids can surf (or learn how to!) at Boogie Bear Surf.
For more ideas and kid-friendly vacation reviews, visit Family Vacation Critic.
Family Vacation Critic features hundreds of hotel and resort reviews, as well as family vacation ideas, money-saving travel deals, and advice on traveling with kids of all ages.