5 Caribbean Destinations You Never Think of Visiting
These destinations are pretty awesome.
January 10, 2016, 12:54 AM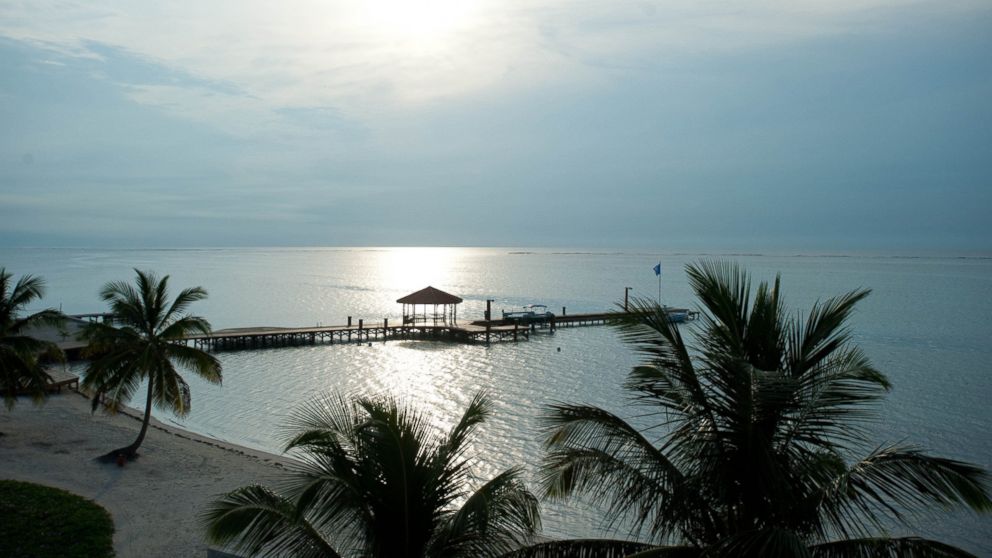 — -- intro: Now is when people start planning their Caribbean vacations, and the usual suspects always arise: Cancun, the Dominican Republic, and Jamaica. These are the top picks for a reason: they're beautiful and sunny, and (can be) cheap. Tons of travelers flock to these spots, so if you don't want to run into your ex-boyfriend (been there), ex-boss (done that), or second-grade teacher (yep, that too) during your getaway, consider one of these five Caribbean destinations that no one ever thinks of -- but are pretty awesome in their own right.
quicklist: 1title: 1. Hondurastext: Honduras isn't on the top of most travelers' lists, and it makes sense; it is home to San Pedro Sula, a city less than an hour inland from the Caribbean Sea, notorious for having the world's highest murder rate. Vacationers, however, can feel perfectly safe in the country's Bay Islands, set right in the middle of the Caribbean. You can opt to fly straight to Roatan, the largest island, from major U.S. airports like Houston, Atlanta and New York City or hop on a quick flight or boat ride from the mainland.
Made up of three larger islands, as well as a smaller collection of islands and islets (known as the Hog Islands), the Bay Islands are where visitors can find a true Caribbean vibe, sans the crowds and over-development. Therefore, marine life sightings are frequent and activities such as scuba diving and swimming with dolphins are popular.
Where to Stay: Pristine Bay Resort (pictured)media: 36165894
quicklist: 2title: 2. Costa Ricatext: Still a little concerned about Honduras' safety status? Then Costa Rica's Caribbean coast is a good pick, as the country sits on the opposite side of the spectrum as one of the most peaceful countries in Central America and the Caribbean. This side of the country is also generally less expensive than the Pacific Coast, and has a completely different vibe: here is where the jungle meets the sea, and the long stretches of sand still attract few tourists. Laid-back Cahuita and Puerto Viejo, near the border with Panama, are the most tourist-friendly places in the area and feature mostly small, bungalow-style hotels.
Where to Stay: Hotel Banana Azul (pictured)media: 36165797
quicklist: 3title: 3. Panamatext: Did we say Panama? Yes, this is another great Caribbean destination that no one seems to think of when planning their beach getaway. The top destinations on the Caribbean side include islands -- such as Isla Colon, Isla Carenero, Isla Solarte, and Isla Bastimentos -- in the Western region of the country known as Bocas del Toro Province. Unspoiled marine life is a major draw in the area, as evidenced by the names of some of the most popular beaches: Starfish Beach, Red Frog Beach, and Dolphin Bay, to name a few.
Where to Stay: Punta Caracol Acqua Lodge (pictured)media: 36165492
quicklist: 4title: 4. Belizetext: Belize may be known for its lush rainforests and Mayan ruins, but it's most famous for its snorkeling and scuba diving, which are among the best in the world. The barrier reef off shore is second only to Australia's Great Barrier Reef, and visitors can see turtles (both green and leatherback), nurse sharks, stingrays and a variety of tropical fish. Most tourists head to the Northern Cayes and Atolls, a string of small islands along the reef, where visitors will be a short boat ride away from world-class snorkeling and scuba diving. Ambergris Caye, the largest and most popular caye, has the highest concentration of hotels, with options for every price point. March is a great time to visit Belize, as there is very little rainfall.
Where to Stay: Grand Caribe Belize (pictured)media: 36166062
quicklist: 5title: 5. Trindad and Tobagotext: Unlike the other picks on our list, all of which are Central American countries,Trindad and Tobago are true Caribbean islands but with a super-laid back vibe. Located at the tail end of the Caribbean islands chain, the pair is often overlooked. In fact, tourism really isn't a major industry for the country, although plenty of visitors head here for bird-watching, diving and relatively unspoiled nature. When planning your trip, keep in mind that Trindad is the larger, more industrial of the two, while Tobago is the smaller "resort" island.
Where to Stay: Le Grand Courlan Spa Resort (pictured)media: 36165646