On the first day of what she called the "best family vacation ever," Jill Dulitsky put her BlackBerry in a desk drawer. Dulitsky, the owner of two Hyundai dealerships in central Connecticut, relies on technology to keep her business on track. "I'm usually connected from the minute I wake up until the minute I go to bed," she says.
But on this vacation last summer, she resolved to check her e-mail just once a day. "The landing can be a little harder if you don't check at all," she says. "At first it was hard to resist. But as the days went by, it got easier and easier to let go. A huge reason for that was because of where we were."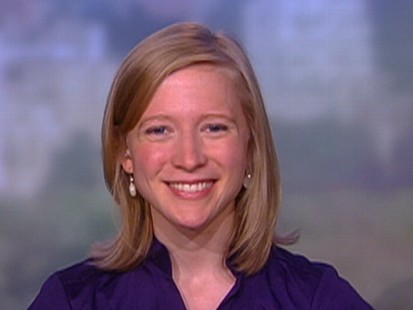 Where they were was the
Tyler Place
, an all-inclusive family resort set on the shores of Lake Champlain in Vermont (see
WeJustGotBack.com's review
) that has been run by the Tyler family for 76 years. Though best known for its award-winning children's programs, the Tyler Place also offers impressive adult programming, borne from a conviction that parents need a vacation just as much -- if not more -- than their kids do.
"Our programming is all about creating more couple time and quality family time," says Pixley Tyler Hill, whose mother founded the resort in 1934. "The concept is dependent on getting everyone outside, being active and thinking." That means low-tech activities, she says, "not gadgets, electrotoys, or arcades."
For children, a vacation at the Tyler Place is a carefree week filled with classic games like Capture the Flag and Kick the Can, bouncing on the giant water trampoline in the lake, catching frogs and fishing. There are crafts and nature hikes and silly camp songs, kayaking and banana boat rides, ziplining across the meadow, and poling across the bay on homemade log rafts, Huck Finn-style.
Grown-ups, meanwhile, get to have plenty of fun for themselves. In the morning, they can go hiking, biking or kayaking; learn to sail; get a massage; take a pottery, yoga, tennis, or low-ropes class; or just kick back in a hammock with a good book. Families reunite for several hours of free time every afternoon. Then, come early evening, the kids return to their groups for movie nights and pizza parties, while parents head up to the inn for cocktails and dinner. Meals are so good that Rachael Ray came here to shoot a segment for the Food Channel.
What guests can not do very easily at the Tyler Place is telecommute while on vacation. Their rustic cottages have no phones or TVs, and wi-fi is limited to a few hotspots. "Just so you know," the resort's general information sheet admonishes, "we charge an outrageous amount for incoming and outgoing faxes because it is a nuisance and you are supposed to be on vacation!"
Unplugged: Vacation Without E-Mail
"I just love the gently scolding tone they use," laughs Julie Robichaux of Montpelier, Vermont, whose family has visited the Tyler Place the past three summers. "The message is: Get outside and have fun!" she says.
As a courtesy to others, guests are asked not to use their cell phones in public areas. "That was really awesome," says Dulitsky. "I don't remember seeing anyone talking into their cell phone the whole week we were there."
"It's amazing," agrees Robichaux, who pens the award-winning blog A Little Pregnant. "People walk on to the property and buy into this culture. It's like there is a collective agreement among guests to be discreet about what you need to do," she says. After breakfast on a typical morning, for example, you might spy a guest or two working on laptops in the lounge. "But nobody spends time there," Robichaux says. "People check their e-mail, fold up their laptops, and go."
"There's a magic that happens here when you turn off all the distractions and connect with the outdoors," says Quintin Tyler, Pixley's nephew and one of many third-generation Tylers working at the resort. "We had a guest who woke his son up at 4 a.m. and brought him outside just look at the stars. They can't do that at their home in Brooklyn, and his son had never seen a sky full of stars before."
Could unplugging on vacation even be a smart career move? "We all get burnt out," says Dulitsky. "I definitely think I do my business a service when I disconnect from time to time. It's so important for creativity. And it's the only way I can come back refreshed with new ideas and new focus," she says.
Vacationing Without the Cell Phone
The most compelling evidence that the Tyler Place is on to something is that a staggering 90 percent of guests are repeat visitors. Later this month, Dulitsky and her family will become part of that majority. "I'll actively seek this kind of unplugged vacation at least once a year," she says. "It's just so hard to find other places like this."
WeJustGotBack.com is an award-winning family trip-planning site. It features reviews of kid-friendly hotels and resorts, expert planning advice, readers' travel tips, vacation deals and more. Follow WeJustGotBack on Twitter and Facebook.