Couples struggling with their relationships have long traveled to far away destinations to try and mend their wounds. And this weekend such trips are likely to take center stage thanks to Vince Vaughn new comedy, "Couples Retreat."
The comedy, which also features Jason Bateman, Jon Favreau, Kristin Davis and Kristen Bell, centers around four couples who travel to a tropical island resort for a vacation. While one couple is there to work on their marriage, the others are unpleasantly surprised to learn that the resort's therapy sessions are not optional.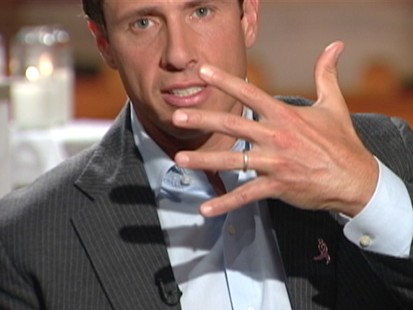 Stay Up to Date on the Latest Travel Trends from ABC News on Twitter
That premise leads the crew through numerous, painful exercises in counseling craziness, including 6 a.m. couples skill building classes, a swim in the ocean surrounded by sharks and an exercise where they're asked to undress in public. But the folks who run real couples retreats are quick to point out that this is just Hollywood's comedic take on their business.
"What we do is not crazy. What we're doing is trying to bring people together," said Debra Margrave, runs Sedona Soul Adventures with her husband of 19 years, Tom. "And we find it doesn't happen by doing crazy stuff. It happens by bringing them into their hearts and then opening their hearts to each other."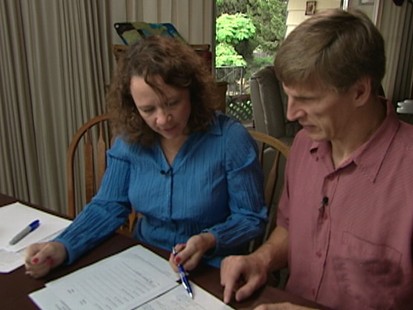 The Margraves use nature to help "couples reconnect with their essential, spiritual nature." There's is just one of the countless retreats out there touting a return to nature as a lure to couples in search of escape and reconnection. Some are set in tropical locations, others in the mountains.
But others are held inmotel conference rooms. Some focus on sex -- having either more or less. Others look at communications skills. And other try to get the couples to connect better with their sense of being or with god.
Whatever your niche, there is likely a couples retreat for you.
Couples Retreat Touts 'Vortex of Energy'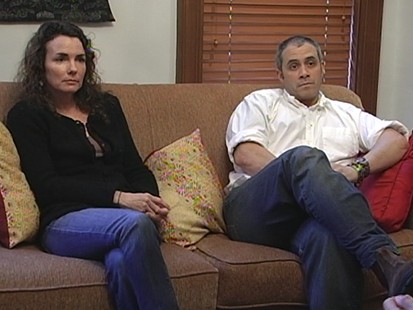 Tom Margrave said he and Debra focus on "personalized spiritual retreats for couples."
"That is the component that is most missing in most people's lives at this moment in history," said. "People have lots of worldly goods, lots of possessions, lots of opportunities for travel and other things. But what's missing is their life is their sense of connection with something that is greater than themselves."
There are yoga hikes, massages, breathing exercises and psychics running sessions on "why have our souls brought us together."
But the real draw here is the Arizona desert.
Debra Margrave said there is "vortex of energy" in the area that those "special energies come together and can be used for transformation."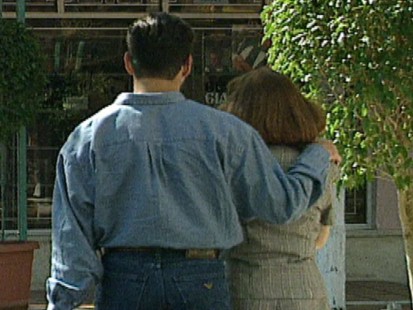 "The fact that this is an incredibly beautiful place helps people go through their changes and transformation," her husband adds. "The idea is that we connect with spirit in many ways but one of the most powerful ways is through beauty. Beauty opens our heart, beauty allows us to shift perspective. It allows us to see things differently. The physical beauty of this place really helps people find that connection within."
The experience does not come cheap. The Margraves require a minimum of three full days; most guest stay for four or five days. Both people have to want to escape to work on the relationship. The average cost, $2,500 for the couple.
In the last eight years they have had 2,300 people do the retreat. A typical week has 10 to 15 guests.
While it doesn't hurt to have a major motion picture reminding couples of the opportunities to get away, Debra Margrave said that unlike the movie premise, the couples who attend their retreat know exactly what to expect.
"From what I could tell in the preview those people had no idea what they were getting into," Debra Margrave said.
Couples Look to Retreats to Heal
For a more intense experience, couples can meet with Israel Helfand and his wife, Cathie Helfand, who run private one-on-one counseling with couples at their 1848 homestead in Vermont.
Most of their clients have had affairs and are trying to save their marriages. The bulk of their clients come from Texas, Florida and California.
"The way majority of them are in crisis. It's very rare -- and that's unfortunate -- that we get couples that have an OK marriage and are looking for ways to improve it," Israel Helfand said.
The Helfands said their rural setting helps with the process. There is no cell phone service or BlackBerry service, and most of the nearby bed and breakfasts that they suggest don't have televisions. (The Helfands said they are always amazed how many people can't fall asleep without their TV on.)
"When they come here, there's this instant decompression. You're coming to the end of a dirt road. It's very quintessential Vermont. We raise chickens, we have pullets, we sell eggs," Cathie Helfand said. "I think it's very important for couples to leave home, leave their e-mails, their children, their work, even the dishes in the sink and just focus on the two of them alone."
The first day is four hours of intense counseling, giving the couple the rest of the day alone. Day two is just three hours and the final day is just two hours.
"We want them to have some fun because that's important for most couples, and they don't typically do that in their everyday busy lives," Cathie Helfand said. "We want them to spend time talking to each other in a way that we've trained them to so they are practicing that skill and seeing where they get stuck."
Israel Helfand added that they work as sex therapists for many clients.
"They have related, appropriate homework assignments," he said.
So what do the Helfands think about the movie?
"It will turn more couples who are doing OK on to a retreat where a group would be useful to them because they can learn some kind of generic skills, have some fun with each other and have some laughs and cries," Israel Helfand said. "It will really serve that type of population: Couples that are OK, but just need something more."
Couples Work on Communication Skills
George Taylor and Debra Chamberlin Taylor also run couples retreats through their company Courage to Love. They used to offer adventures in Hawaii but have now moved it to a ranch in Northern California.
For George Taylor, the new movie looks interesting because it "addresses a key issue for couples which is: how do you keep love alive."
"They've gone to a training for an objective. They want to connect. They want to find a deeper relationship," Taylor said. "I think the movie in some ways will dramatize the longing that people for a long-term commitment. It will be played with, it will be laughed with, it will be spoofed but there will be some scenes I'm guessing where that fine, beautify note will be touched."
Taylor said that the focus of all of his programs is communication.
"Couples over time will develop bad communication habits. We don't have much skill," he said. "We've never been taught the skills in keeping love alive, in keeping a vitality, a connection alive. We all want to do that but haven't been taught how to do that."
The small programs typically have eight to 10 couples, run five to eight days and cost about $400 to $500 a day.
Each of them is set is a quiet, natural setting.
"We've learned that people love nature and that nature is very supportive of the whole curriculum process that we are taking people through," Taylor said. "Nature allows people to drop into the best parts of themselves, to be quiet and to connect with each other."