Dr. Seuss Sets Sail on Carnival
One ship, two ship, you can now find Dr. Seuss on a Carnival cruise ship.
December 12, 2013, 12:39 PM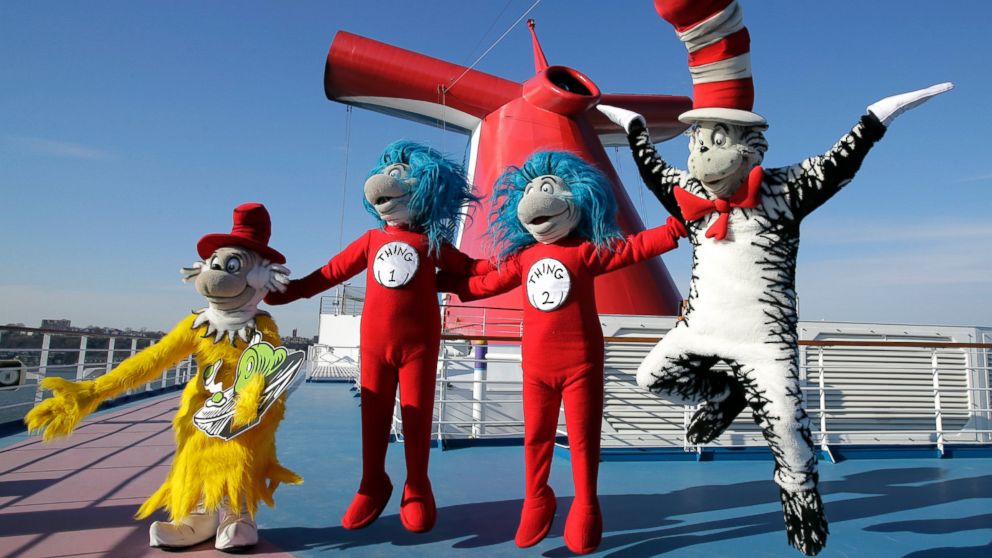 Dec. 12, 2013— -- One ship, two ship, now you can find Dr. Seuss on a Carnival cruise ship.
The cruise line's new "Seuss at Sea" program will roll out in February 2014 and will be implemented across the entire fleet of ships by 2015.
One of the highlights of Seuss at Sea will be the Green Eggs and Ham Breakfast with the Cat in the Hat and Friends in the main dining room on the first sea day of each cruise. On the menu: green eggs and ham, of course, as well as moose juice and goose juice. Staff will dress in Seuss-inspired uniforms while popular Dr. Seuss characters such as the Cat in the Hat, Thing One and Thing Two, and Sam will join guests at their tables for photo opps. The breakfast will cost $5 per guest.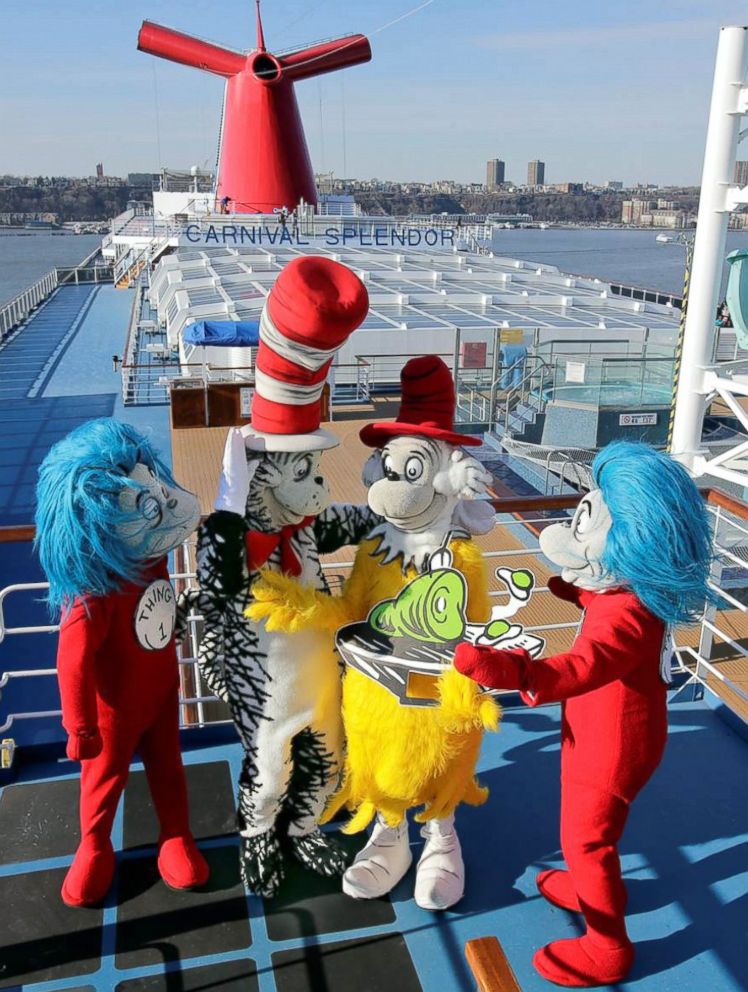 Every Carnival ship will have a selection of classic Dr. Seuss books, toys and themed activities for the kids. As part of the line's existing Dive-In Movie program, showings of "The Cat in the Hat" and Dr. Seuss's "How the Grinch Stole Christmas" will be shown outdoors on the giant screen of the Seaside Theater on Lido Deck.
Two ships -- Carnival Freedom, which is undergoing a major refurbishment in May, and Carnival Vista, which debuts in early 2016 -- will have a Dr. Seuss Bookville facility. The facility is a dedicated Seuss-themed play space featuring decor, colors, shapes and furniture inspired by Dr. Seuss.