Feb. 3, 2014— -- If you've got a little one obsessed with the Disney movie "Frozen," you might not want to let her in on this. Or you'll have to get started on planning your trip to Canada.
Quebec City's famed Hôtel de Glace has opened a temporary "Frozen Suite." Created entirely out of sculpted ice and snow and supervised by the film's art director Michael Giaimo, the suite is modeled after Anna and Elsa's bedrooms.
Read: Winter Wonderland: Ice Hotels, Dog Sleds and Northern Lights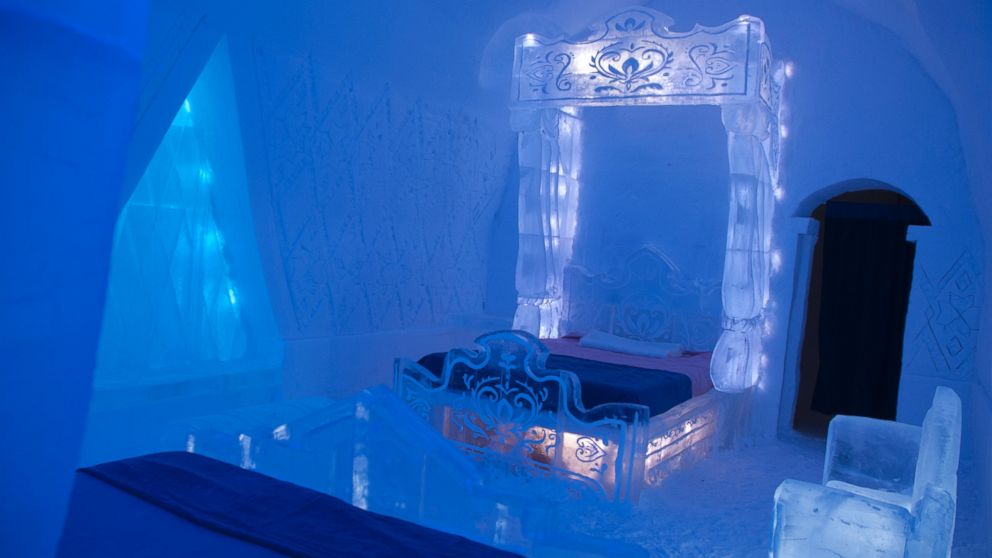 But the Hôtel de Glace is no stranger to ice. The hotel is one of the world's most famous ice hotels, featuring beds made of ice, a 400-person ice bar, an ice slide and a snowy Grand Hall filled with ice sculptures. There's even an ice chapel. There are 36 rooms and suites in total. Rates at the Hôtel de Glace start at $219 per night. There are also day passes available for those who want to experience the fun but not overnight in the cold.
The suite will be open through March 23. Get there before it melts.
Disney is the parent company of ABC News.