Big deals often come in small packages. Three nights' air-plus-hotel in Las Vegas for $200 or a complete Cancun vacation from $369 are common sightings in the travel bargain realm. While these destinations are tried and true, and perfect for when you don't want to spend much at all, sometimes you want to go further afield to expand your horizons. And this spring and summer, you can do just that, while paying far less than you'd expect. In fact, far off places sometimes can be surprisingly cheaper than a standard trip to London or Paris.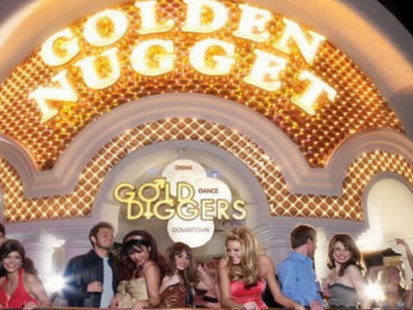 For a variety of reasons, including off-season promotions and special events, a few truly exotic locales (think the Tahitian Islands or South Africa) are offering great deals on vacations that just might be more within reach than you'd ever thought possible.
Tahiti
Every spring, during Tahiti's low season, Air Tahiti Nui launches a value-packed sale to the islands. And I say what better way to spend $1,200, considering you'd get to travel half way around the world. Not to mention the benefit of finally learning how to say Moorea (pronounced Mo-oh-ray-ah).
For More Information on This Topic and Other Travel News Visit Our Partner SmarterTravel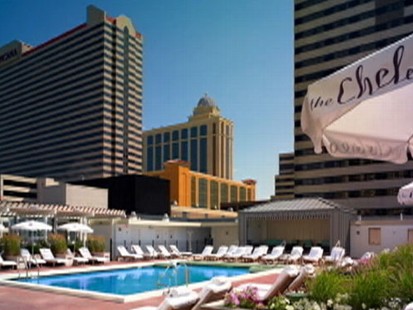 The airline's May Madness deal is available for travel between April 20 and June 15. Round-trip fares to Papeete start at $1,226 (including fuel surcharges but not taxes) and apply to 91 departure cities. What's most unusual about the sale is that the base price is available from departures on both coasts from the likes of Los Angeles and New York, as well as from smaller cities like Nashville. Tickets must be booked by April 9. Those departing from L.A. can also take advantage of special fares to destinations like Papeete, Moorea, and Bora Bora from $891 round-trip on low season travel dates through December 31.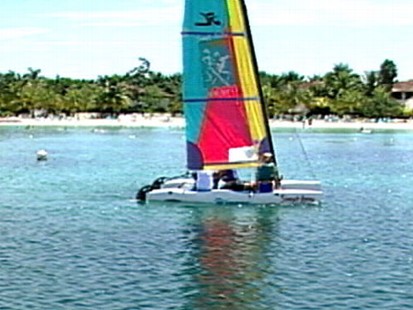 Other current deals include Tahiti Tourism's offer for
five nights in Moorea
from $1,499, which comes with round-trip airfare from Los Angeles, one night in Papeete, four nights in Moorea, round-trip inter-island ferry, breakfast, a spa credit worth $170, and transfers (valid for travel in April and May). The site has also posted a slew of
Tahiti vacation deals
starting at $1,249 from various providers.
For comparison's sake, if you were thinking of a French-speaking vacation anyway (Tahiti is part of French Polynesia, after all), consider that spring flights alone to Paris were going for about $800 to $1,110 at press time. Based on that, far off Tahiti is looking more and more like a great value.
Australia/New Zealand
As the popularity of Australia and New Zealand continues to grow, so does the ease of getting there. Last year, new airline V Australia and additional routes from other carriers came to market, creating a price competition frenzy. And fares have remained low.
To simplify your travel planning, V Australia has a complete air-and-hotel vacation package to Sydney and the Great Barrier Reef from $1,299. Or even better pricewise, Dua Travel is offering a Sydney and Auckland six-night vacation from $1,099, good for travel through April 30, as well as several other deals to Australia and New Zealand. In addition, Tourism Australia posts the latest Australia offers on its website.
If you're one who likes to visit foreign English-speaking countries for the accents, you might challenge your assumptions as to which places you can afford, especially since spring flights to London are running in the $600 and $700 range for flights alone. By choosing Australia, your dollars will travel much further. Down Under, in fact.
South Africa
Speaking of fabulous accents, South Africa is another destination to have on your list this year, especially since the city is gearing up for 2010 FIFA World Cup events (that's for soccer, in case you didn't know) in a few months. While South Africa rarely (if ever) makes it on bargain basement vacation lists, particularly when factoring in airfare, this might just be the year to go if you've ever thought about it.
Currently, South African Airways Vacations is offering a nine-day air-and-hotel package from $1,899 (not including taxes and a $300 fuel surcharge), based on departures from New York or Washington, D.C., that includes air, accommodations in Cape Town and Pilanesberg National Park, transfers, breakfast and some dinners, and various tours and game drives. Travel is valid through May 31 or between August 15 and December 15. For a list of more tours, visit South Africa Tourism.
If you're more interested in seeing World Cup action than sightseeing, Emirates can help with your vacation planning. And if you book by April 15, you can get up to three complimentary group match tickets to the games.
Dubai
You'd think larger-than-life Dubai would come with larger-than-life prices, but that's not necessarily the case this spring. With Friendly Planet's Dazzling Dubai package, you can spend six days in the city known to some as Vegas on Steroids, from $1,499. The package includes round-trip airfare from New York on Emirates Airlines (Houston, Los Angeles, and San Francisco departures are also available), transfers, accommodations, breakfast, tours, and add-on options to visit Cairo or Kenya.
If you have some dough, and happen to being flying in first or business class on Etihad Airways through June 30, you can receive two free nights at the iconic and super-luxe Jumeirah Emirates Towers in Dubai. Not for everyone, but I thought I'd mention it.
For more down-to-earth deals, you might want to keep tabs on the Emirates website, which often posts sale fares to Dubai and other destinations in the East.
Budget Alternatives
I realize that's it's still a tough economy and many of us can't spare a grand or two for a trip. For those who want to go somewhere that feels hard-to-reach but is more affordable, I can recommend a couple of options.
On June 13, Delta will launch new service from Atlanta (with more than 40 connecting cities) to The Exumas in The Bahamas, starting at $258 round-trip. While most Bahamas-bound sun seekers escape to either Nassau or Grand Bahamas Island, The Exumas are considered "Out Islands" and have a more exclusive feel, especially since many wealthy yachtsmen and celebrities (like the ultimate pirate of the Caribbean, Johnny Depp) vacation there. Additionally, you can go to Nassau and then explore other Bahamian islands with free companion airfare if you book a package of at least four nights by May 10 for travel through December 22.
Hawaii has also been on many budget travel lists the past two years, most recently this spring at SmarterTravel.
Through this period, Pleasant Holidays has released a consistent stream of affordable air-and-hotel packages. In a current offer, kids stay free and get discounted airfare to Oahu, Maui, Kauai, and Hawaii's Big Island, starting at just $299 for summer dates. Packages for anyone start at $369 for three nights. Prices are based on departures from L.A. and San Francisco, but other cities are available for slightly more. To help you stay current on deals, GoHawaii.com always keeps a tidy list of other Hawaii vacation packagers.
If you prefer to book a la carte, Aston Hotels & Resorts has discounted rooms at some of its Hawaiian properties up to 45 percent through June. For example, rates start at $113 for condominium suites at Aston at the Maui Banyan, or just $89 at the Aston Waikiki Joy Hotel. About two dozen properties are participating in the sale, and many offer extras like free breakfast, WiFi, or parking. And as always, be sure to scan the latest Hawaii airfare deals on SmarterTravel.
While deals like these might come and go, be sure to check back for new ones that sprout up. When it rains it pours, especially when it comes to travel deals this spring (and even summer). And don't limit your thinking about where you can afford to go, since a once-in-a-lifetime trip could be waiting right there in front of you.
This work is the opinion of the columnist and does not reflect the opinion of ABC News.
Anne Banas is the Executive Editor of SmarterTravel, as well as a columnist, and a frequently quoted observer of travel trends and issues. Anne particularly enjoys helping travelers find great deals to both popular and up-and-coming destinations. SmarterTravel provides expert, unbiased information on timely travel deals, the best value destinations, and money-saving travel tips.