Yes, you read the headline correctly. Usually, we try to give you a look at amazing travel destinations or tips on how to save on your next vacation.
But today... well, today we are having a bit of oddball fun. With the release of the new movie "Hot Tub Time Machine" (four friends get into a hot tub and end up in 1986; do you really need to know more?) we decided to ask some leading experts in travel what they would do if they had a hot tub time machine.
Stay Up to Date on the Latest Travel Trends from ABC News on Twitter
(Of course, feel free to add your own travel suggestions in the comment section.)
You can imagine the silence on the phone when we first told them what we were doing, but luckily some of the world's top travelers have a good sense of humor. So, without further delay, here are the times and destinations they would travel to and why:
Samantha Brown, host of 'Great Weekends' and other shows on the Travel Channel
If I had a hot tub time machine I would travel back to 900 B.C., to the Cycladic Island of Delos off the coast of Mykonos. The people of that time worked hard and played harder. In fact, the whole island, now a UNESCO world heritage site, looks less like it was sacked centuries ago and more like it's suffering the aftereffects of a major kegger: ruined temples and 1,000-year-old marble columns laying like beer cans all over the place.
But even so the ruins now are stunning to behold -- and my hot tub travel machine would certainly fit nicely into one of the stately homes with atriums and mosaic floors. There was also proper plumbing back then so if the tub overflowed with all my new ancient friends, no problem -- the water would go down the pipes.
This was definitely a very cosmopolitan city in its day and one the most important centers of commerce. But in the middle of the island near the Temple to Apollo is a towering large phallic statue. In fact they worshiped this symbol with weeklong celebrations that would make the men in "Animal House" blush. This is no Abercrombie and Fitch tour, it's hot tub time travel at its best.
Hot Tub Time Travels
Traveler -- set the hot tub way-back machine for any time prior to 9/11. After years of toil before, in front of and beyond the current security measures, it might be nice to visit the good old days of just flying -- you know, being able to bring back wine on board with you from that trip to Italy and France. And just imagine how many more hotel lotions and shampoo samples you'd have by now if not for the quart size baggy restriction!
But the ultimate hot tub time machine is definitely the original Seven Wonders of the World. In a world in which we can replicate almost anything via
Disney
, these might still be the ultimate bucket list for all travelers.
Maguy Maccario-Doyle, Consul General of the Principality of Monaco, based in New York
I would travel back to a time when the journey itself was as anticipated as the final destination. When men and women were stylishly dressed, men always in suits and ties and never without hats, while women wore tailored travel suits with hats and gloves and carried elegant bags (looking like Grace Kelly!). Transatlantic travel, in particular, by ocean liner or jet had a patina of glamour and was so much more civilized. And, as a result, travelers themselves were treated with respect, too.
Chef Tony Mantuano of Chicago's Spiaggia and a contestant of season two of 'Top Chef Masters'
If I had a hot tub time machine, I would jump in and take it back to the time of Escoffier, the greatest French chef who ever lived. Knowing what I know today I think I would kick his butt in the kitchen and ultimately change the future of Italian cuisine in the world, making it more famous than French cooking. Italian cooking would be looked up to for centuries to come, replacing French cuisine as the standard bearer of cooking around the world. I think Escoffier spent much of his time in the south of France, in places like Cannes and then ended up in Monte Carlo. I would enjoy relaxing on the beach or playing some cards in between teaching him a thing or two on authentic Italian cuisine.
Phil Shalala, chief marketing officer of the Hard Rock Hotel & Casino in Las Vegas
I take the hot tub time machine back to 1976 Oahu, Hawaii. There, as a political science teacher in Honolulu's Punahou School, I meet 15-year-old sophomore Barack Obama. Due to my high intellect and powerful ideas, young Barack instantly takes me on as his mentor. Under my guidance, I teach him the nuances of shooting craps, the importance of having a good time, and why the destination of Las Vegas can uplift the spirits of Americans as well as their economy. As a young kid from the islands, Barack is fascinated by the stories of Las Vegas -- the idea that Hawaiian resident status is recognized for Las Vegas schools. And jobs? Yes, there are. That's why I tell him that Las Vegas is known as the ninth island of Hawaii.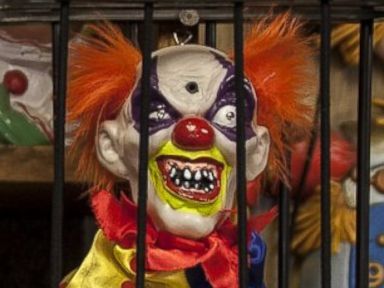 By the year's Bicentennial celebratory July 4 fireworks, Barack Obama makes me promise that one day, he hopes to see the great city that is Las Vegas. I remind him that anything is possible. That even Barack Obama could be president of this fine nation. He then asks me if I can take him to Las Vegas after high school. My reply? Yes, we can.
P.S. Barack, Call me. I'm still at the Hard Rock and can hook it up.
It's 1972. June. A Friday afternoon.
The country is roiled by foreign war and domestic conflict, and the first oil price shock is just over the horizon.
But on the spacious upper deck of a TWA 747 winging its way west to Los Angeles from the airline's Eero Saarinen-designed terminal at JFK, I sit serene in my powder-blue leisure suit, nursing a Gordon's gin martini, shaken not stirred by a fawning stew sporting a skimpy skirt and a towering 'do. She catches my eye and wags her pert chin in the direction of the Steinway upright, keys beckoning. Because this is not just an in-flight bar, it's an in-flight piano bar.
Landing -- I think to myself, drawing deeply on my Parliament and launching into a disco-inflected rendition of "My Beautiful Balloon" -- will be a real downer.
Keith Waldon, vice president of business development at travel network Virtuoso
My hot tub time machine would cosmically connect with the hot tub on Necker Island (Richard Branson's private island in the Caribbean). Each time I jump into my hot tub time machine it would send me to Necker Island's hot tub when a top celebrity has reserved the island. Each time it's a surprise. One time I'm hanging with Mariah Carey. The next I'm chillin' with Beyonce. The next I'm there during a Sports Illustrated swimsuit photo shoot.
And each time I'm also transported back to my 22-year-old body. (I was fortunate enough to stay on Necker Island a few years ago, and it's a fantasy even without the hot tub time machine. If you drink enough of Necker's private label Champagne, I'm pretty sure the hot tub can transport you.)
So I'm in my hot tub time machine with my buddy Red Auerbach (hey, this is my fantasy -- and I'm a hopeless basketball fanatic). Naturally, we are smoking cigars. And schmoozing.
"Where to, Red?" I ask.
"Let's make a fast break for Eastern Turkey," says Red. "Mount Ararat."
"Ah, Noah's Ark, good choice."
"Yeah, I want to see if I can get me two Larry Birds," says Red, idly flicking an ash.
"I don't think…" I began, when suddenly we're surrounded by the most amazing menagerie. "Wow," I say, eyeing the elegant elephants, "This is better than a Botswana safari, although the San Diego Wildlife Park is certainly cheaper for travelers." Even in my fantasy, I can't help being an airfare analyst. I turn to Red. "Which do you like best?"
"Slam dunk," he says. "The giraffes." Suddenly, some aromatic pigs edge over to the tub. "That's a flagrant foul," exclaims Red.
"Look, there's Noah," I say. "I should tell him about that huge Airbus A380; I think he could use the extra room."
"Remind him once they invent flight," says Red.