— -- Dim sum anyone?
There's likely no better place than San Francisco's Chinatown -- the largest Chinatown outside of Asia, the oldest in North America and one of the city's top tourist attractions -- to sample those delectable bite-sized dumplings and other foods served in steamer baskets, though some locals say they now prefer the less touristy restaurants on Clement Street.
"Dim sum is one of my favorite foods," said Andy, one of the 100-plus kids who contributed to my new Kid's Guide to San Francisco.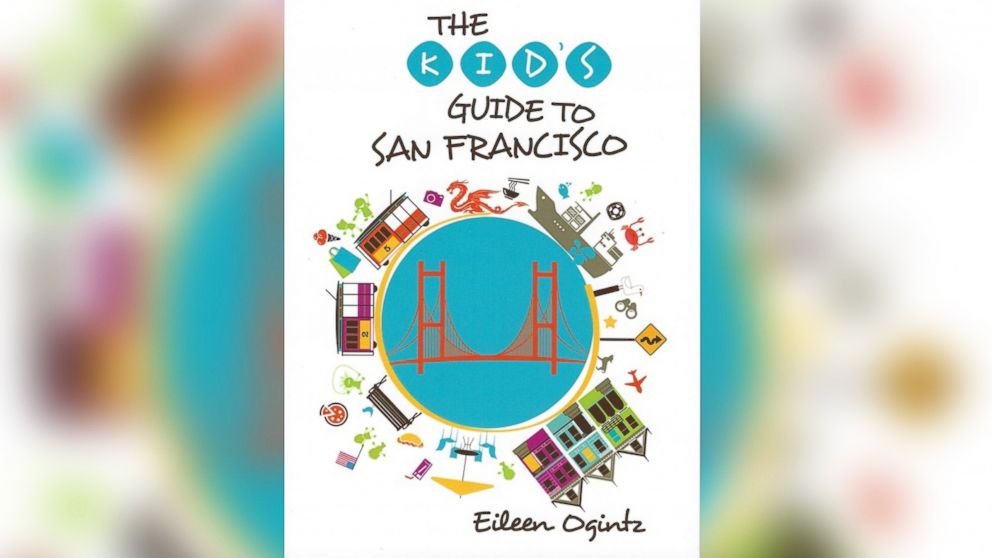 "Try shrimp dumplings in Chinatown… Very delicious and juicy!" added Nevin, 15.
Stop for a just-baked fortune cookie at the Golden Gate Fortune Cookie Factory, suggested Cash, 10.
Chinatown, opined Naneever, 13, "Is also a good place to buy little toys." Maybe a kite from the Chinatown Kite Shop.
Kids can't help but love San Francisco — the cable cars! Or the wonderful hands-on museums. And Golden Gate Park, which is closed to traffic on Sundays and perfect for a bike ride. "I can enjoy nature while moving around fast," said Elias, 9. (A tip: If you plan to take in a lot of the museums and attractions, consider CityPASS, which offers discounted admission, 7-day MUNI and Cable Car passport, and more.)
And then there is the food -- more than 3,500 restaurants and every kind of food imaginable. At the Ferry Building Farmer's Market, you can talk to local farmers (have you ever tried a cranberry bean?). There are restaurants committed to serving what's grown seasonally (even the Exploratorium's restaurant SeaGlass). Try Korean barbeque, noodles in Japantown, Thai curry, pizzas and pastas in the North End, fresh crab and chowder served up in a sourdough bowl along Fisherman's Wharf, where you have to stop to watch the chocolate being made. Eat a big sundae at Ghiradelli Square, said Hannah, 10, visiting from Denver, or buy a sourdough loaf shaped like a turtle at the Boudin Bakery while you watch the bakers at work and even learn a little San Francisco history at the museum.
Savvy traveling parents know the more input kids have in vacation planning, the more fun everyone will have. Here's the Kids' Take on San Francisco:
MUST SEE: The Sea Lions at Pier 39 on Fisherman's Wharf. "They are very funny, especially the noise they make!" Hannah, 12.
The Exploratorium "where you can build a bunch of things in the Tinkering Studio," Aubrey, 9.
The California Academy of Sciences and de Young Fine Arts Museum in Golden Gate Park. At the Cal Academy, "Don't miss the white crocodile whose name is Clyde," said Palmer, 9.
"When you get to the top floor at the de Young, you have views of all of San Francisco," said Alexandra, 10.
Alcatraz: "Look back at San Francisco from Alcatraz. It's beautiful!" Joshua, 15.
Children's Creativity Museum "It doesn't feel like a museum… it's like a big indoor playground!" Ilan, 11.
MUST DO:
Ride a Cable Car: "You go up steep hills and down them too," Louis, 10.
Pose for a selfie with the Golden Gate Bridge in the background. "And get a mini Golden Gate Bridge as a souvenir!" Alex, 10.
Go to the beach and "Climb on the rocks at Crissy Field," Palmer, 11.
MUST EAT:
"At a food truck!" Rachel, 17.
"Clam chowder is very famous here, so eat some at Fisherman's Wharf, " Lizet, 14, from Los Angeles.
"Fish, because San Francisco is right next to the water!" Adrianna, 14, Hilton Head, N.C."Korean BBQ," Sara, 17.
MUST TAKE HOME:
"A Cable Car," Laylani, 12.
"A Giant's hat," Wes, 11.
Just make sure to get the lingo right. "We don't call San Francisco 'San Fran,' or 'Frisco, said Sara, 17. "It's simply San Francisco."
Eileen Ogintz writes the syndicated column and website Taking the Kids and is the author of the nine Kids Guide books. This is the fourth in a series looking at major American cities from kids' perspectives.