Luxury for the Music Festival Set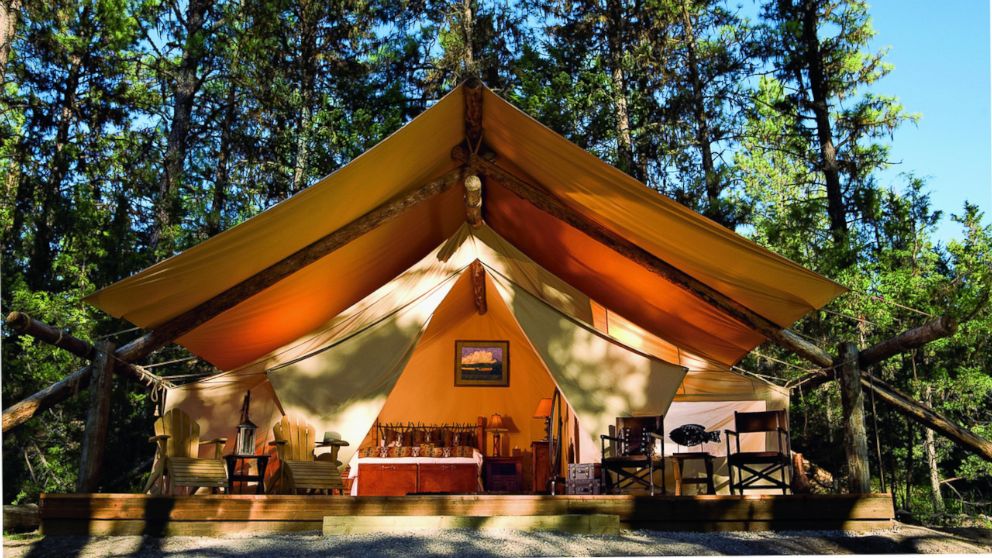 — -- In late June Ryan Adams and Kayne West, along with bands like The Foo Fighters, Alabama Shakes and Spiritualized will perform at the week long Glastonbury Festival. Like Coachella in California and Roskilde in the hills of Denmark, the shows will attract tens of thousands of mostly young, mostly hip fans to a muddy field in the middle of nowhere to catch today's brightest musical talent.
Yet along with sunshine, loud guitars, and generous amounts of alcohol something, new is increasingly becoming part of the music festival experience: luxury accommodations.
No longer content with roughing it among the muddy masses, more concertgoers are opting instead for opulence. On-site modular homes with soaring ceilings and wenge wood flooring are now as common as patchouli oil and sandals at some festivals while plush, personalized tents with air conditioning, flat panel televisions and handsomely decorated lounge spaces are in abundance at others.
The plum accommodations are a far cry from the music festival experience of yore when pitching a tent or laying a blanket satisfied even the most pampered music lover.
"It's become a larger part of the concert experience for many people," says Hugh Phillimore, director of the Cornbury Music Festival in the U.K. The three-day event, featuring Tom Jones, Felice Brothers and Billy Ocean among other performers, will be held in July at the Great Tew Estate in Oxfordshire, England.
Cornbury was launched a decade ago with a bohemian spirit that still permeates the festival today, Phillimore says. But its surging popularity among a well-heeled clientele (David Cameron and his wife, Samantha, attended Cornbury last year) means affluent music fans favor alternatives to roughing it.
"Most fans still enjoy pitching a tent, of course," Phillimore says. "But more people are opting for a bit of camping luxury." On-site lodging at Cornbury this year include Podpads, a weatherproof, eco- friendly dwelling that in some cases rival a well-appointed pied-à-terre.
The solar-powered, pre-erected structures are made of colorful, sturdy plywood and range in size from an 8-by-6 foot model that accommodates two people to much larger ones that can sleep up to four adults comfortably. There are nine versions of the Podpad – up from seven a year ago - and each is a far cry from the traditional camping experience: queen-size beds, solid wood flooring and carpeting, coloured windows with curtains, power outlets and fluorescent lighting, reinforced walls and a 9-foot high ceilings.
Originally designed for Glastonbury Festival in 2005, the Podpad can now be found at music festivals in the Netherlands, Norway and Sweden.
Nowhere is the upscale dwelling trend more prevalent than at Coachella in California. Held annually in Indio, near Palm Springs, the two week event attracts fans the world over, including a growing cache of Hollywood celebrities. AC/DC, Alt-J and Drake helped draw more than 150,000 fans to Coachella in April.