More Americans are expected to hit the road this holiday weekend than last year, meaning larger traffic jams and fewer last-minute deals for families looking to get away.
About 31.2 million travelers are traveling this Memorial Day, up 5.4 percent from last year, according to projections from AAA. The majority of them -- 61 percent -- will spend at least some time with friends and relatives over the long weekend.
"While the economy continues to be rocked by waves of occasional uncertainty, improved economic performance from one year ago should cause more Americans to take vacations this Memorial Day holiday weekend," said Glen MacDonell, director of AAA Travel Services.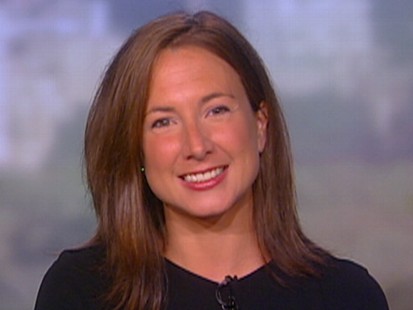 Most of those travelers -- 87 percent, according to AAA -- plan to make their journeys by car. The average distance traveled by Americans this Memorial Day holiday is expected to reach 626 miles, about the same as last year.
Stay Up to Date on the Latest Travel Trends from ABC News on Twitter
"Memorial Day is very much a driving vacation," said Anne Banas, executive editor of travel website SmarterTravel "People do fly for Memorial Day but more people hit the road."
Her advice: figure out your traffic hot spots in advance, and try to time your trip to travel through them at off-peak hours.
"Instead of heading out Friday night after work, consider driving Saturday morning instead. Or maybe -- if you can -- get a jump on the holiday and head out Thursday," she said.
Memorial Day Hotel Deals
AAA said that hotel prices will be down slightly, but probably not enough to see significant savings. Nights at three-diamond properties will drop to and average of $141.60 a night, from $142.45 last year. Two-diamond lodgings will be down 4 percent at an average cost of $99 a night.
And don't expect to be able to just walk into any hotel.
"Increased travel can also mean reduced availability, especially in markets like central Florida, where the opening of exciting new attractions is expected to make the area one of the summer's most popular destinations," MacDonell said.
Still, Banas said there are bargains to be found out there. While airlines can cut the number of seats available to passengers simply by not flying a plane, hotels can't eliminate rooms. That means there is a large oversupply, and many owners will cut rates to fill vacant rooms, especially at the last minute.
"There are a lot of hotels that are slashing prices," Banas said. "I think you could find some really good deals at places within a day's drive."
Leisure air travel is also expected to grow slightly -- about 2.4 percent according to AAA -- with 2.15 million holiday fliers expected over the weekend. Don't expect any last-second discounts here.
"Fares are up from last year, there's no question," said George Hobica, president of airfarewatchdog.com. "In past years, we're talking about the last five years, when business was slower, they had last-minute holiday sales for off-peak travel. We saw fewer and fewer of those even last year."
Hobica recommends passengers arrive at the airport extra early during the busy holiday period.
"The earlier you get to the airport, the better the chances are that you're going to make your connection, because the airlines will be able to put you on an earlier flight at no cost" if there is a delay, he said.
There is no wiggle room in the system anymore, Hobica said, and flights are so full, even in nonpeak travel times.
"Planes are going to be really, really full, and there are not going to be seats to put you in if there is some kind of flight irregularity," he said. "Just get to the airport really, really early. I don't think three hours is too early. Bring a good book. Bring your iPad. Look at the shops."
Memorial Day Flight Tips
If you plan on making a connection, print out an airport terminal map in advance (they are also in the back of those in-flight magazines). Sign up for flight delay alerts to your cell phone, iPhone or BlackBerry.
And take advantage of your airline's online services. For instance, most airlines let you check in online 24 hours in advance. The earlier you check in, the less likely you are to be involuntarily bumped if your flight is oversold.
Checking bags? There are still advantages to going online first, including special lines at some airports.
Airport security lines can often be one of the biggest travel hassles. Banas offers several tips to speed your way through security:
Know what 3-1-1 means. Transportation Security Administration regulations restrict the amount of liquids you can take on the plane. Each passenger is allowed to fill a single, quart-size, clear plastic bag with 3 ounce (technically, 3.4 ounce) containers of liquids. Exceptions are made for medications, baby food, and breast milk, but these items must be declared.
Pack carry-ons neatly. Use clear zip-top bags to help organize your clothes, and pack in layers so that screeners can easily see what is inside, and coil electronic cords carefully. If transportation security officers can't tell what is in your bag from an X-ray, your bags will likely have to go through an extra manual search.
Dress for success. Before you head to the airport, empty your pockets of loose change, wear minimal jewelry and avoid wearing a belt so you have fewer items to remove for the metal detector. Wear shoes that are easy to slip off and on.
Choose your line carefully. Many airports now offer three lines for travelers: Expert, Casual and Family. If you're traveling with little ones or have liquids that must be declared, choosing the latter will help minimize stress.
Save Money on Gas
Since most families will be driving, here are tips to help you squeeze a little bit more out of your gas budget as you head out on this holiday weekend.
Choose the right octane. For most cars, the recommended gas is regular octane. Using a higher octane gas than the manufacturer recommends offers no benefit, and it costs you at the pump. Unless your engine is knocking, buying higher octane gas is a waste of money.
Stay away from gas-saving gadgets. Be skeptical about any gadget promising to improve your mileage. The Environmental Protection Agency has tested more than 100 such devices -- including "mixture enhancers" and fuel-line magnets -- and found that very few offered any benefits. Those that worked provided only a slight improvement. Some can even damage your engine.
Stay within the speed limit. Gas mileage decreases rapidly at speeds above 60 mph.
Avoid unnecessary idling. It wastes fuel, costs you money and pollutes the air. Turn off the engine if you anticipate a wait.
Stop and start gently. You can improve in-town gas mileage by up to 5 percent by driving gently.
Use overdrive and cruise control. They improve fuel economy when you're driving on the highway.
Check your tires. Keeping your tires properly inflated and aligned can increase gas mileage up to 3 percent.
Keep your engine tuned. Tuning your engine can increase gas mileage by an average of 4 percent.
Change your oil. Clean oil reduces wear caused by friction between moving parts, and removes harmful substances from the engine. Motor oil that says "energy conserving" on the performance symbol of the American Petroleum Institute contains friction-reducing additives that can improve fuel economy.
Replace air filters regularly. Replacing clogged filters can increase gas mileage up to 10 percent.
Lose the junk in your trunk. An extra 100 pounds in the trunk can reduce fuel economy by up to 2 percent. Removing nonessential stuff can save you at the pump.