There's more than meets the eye to Norway's newest passport.
The winning design in a competition hosted by the country's national police force offers colorful changes both inside and out in an effort to stem fraudulent travel documents.
Created by the Neue Design Studio, the outside of Norwegian passports will now appear in three colors: red for citizens, blue for diplomats and white for immigrants.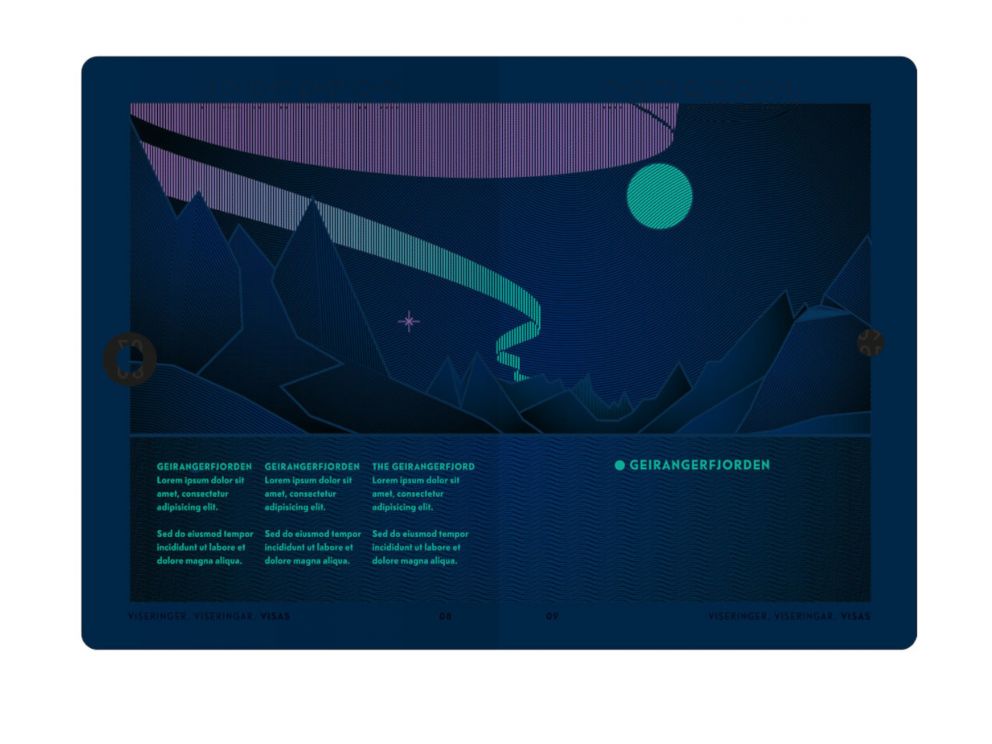 But inside, there is a surprise treat: A spread bearing a pale-blue image of a Norwegian landscape will change from day to night when held beneath a UV light.
The pages transform from a pale image of an open sky sandwiched between two hills to reveal a starry vista with swirling ribbons of color that emulate the Northern Lights, as well as previously invisible text at the bottom.