Orlando Victims' Families Offered Free Flights on JetBlue
The airline is offering assistance to those directly affected by the shooting.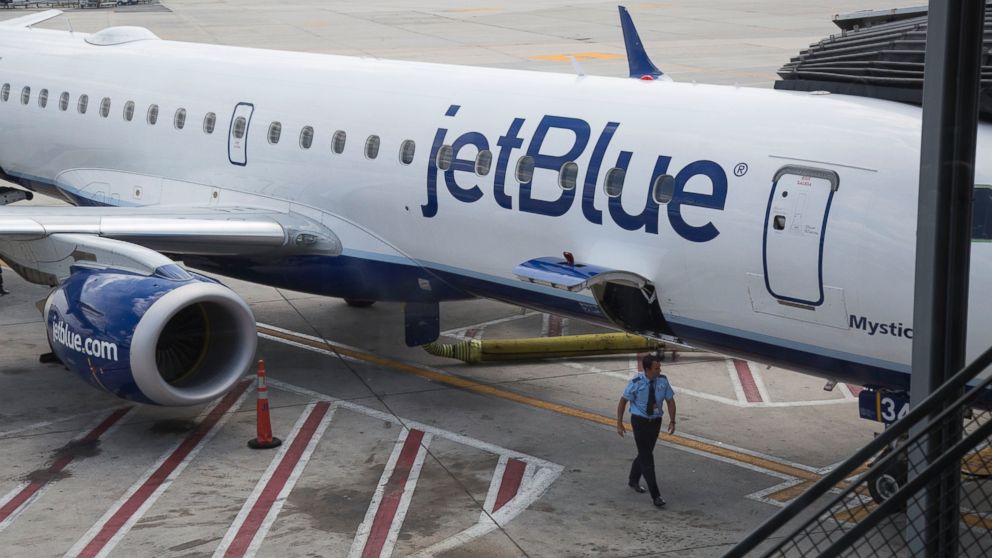 — -- JetBlue is offering free flights to those affected by the Orlando nightclub shooting that killed 49 people and injured 53 early Sunday morning. The airline operates 68 departures from Orlando's International Airport daily.
In an announcement on the airline's blog, JetBlue said it would provide "free seats on its available flights to/from Orlando for immediate family and domestic partners of victims who were killed or injured."
It will also waive fees for customers traveling to or from Orlando who need to make last-minute changes to their travel plans.
"This weekend's events are felt by all of our 19,000 crewmembers, many of whom live in, work from and travel through Orlando – one of our focus cities – at Orlando International Airport, our Orlando Support Center and JetBlue University," the post said.
"We want to do our part to help the victims of this tragedy, as well as support the Orlando community through this difficult time."
The act was met with thanks on social media. "Heard about your CARE TEAM program flying immediate family members & domestic partners of the victims to Orlando for free. You are amazing. You will absolutely have my business from now on. As an LGBT woman from New York, I say with my deepest gratitude: Thank you," wrote Liz Light o Facebook.
Morgan Arango posted on Facebook, "Jet Blue what you are doing for the people of Orlando during this tragic time is beyond humbling and noble. Thank you for being a part of the love and healing while combating the hate. It is generous and kind. It's the embodiment of what we all should stand for."
The airline will also make a charitable donation to support victims and their families.
Family members should call 1-800-JETBLUE.