When it comes to landing a great deal on a summer getaway, sometimes it pays to procrastinate. If you've been California dreamin', it's time to wake up and get packing for one of these top SoCal resorts.
Snag up to $500 credit at San Diego's Paradise Point
Spend your vacation in a town with a lot of kid-friendly attractions -- theme parks, museums, zoos -- and you'll blow a good chunk of your budget on overpriced, concession-style meals.
So we were intrigued by the Experience More Paradise package at San Diego's Paradise Point Resort and Spa, which works on a sliding scale: Stay three nights and you get a $300 resort credit; four nights earns a $400 resort credit; five nights comes with a $500 credit. You can use the credit at the resort restaurants, shop and spa -- and, according to the reservations agent we spoke to, also at the kids' club and bicycle rentals (online, the site says the credit is only for dining). But even if you do only use it for dining, $100 a day would cover at least one meal a day at the resort.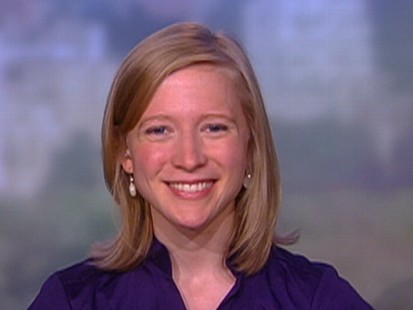 And this is just the kind of resort that you would want to log some good time at, and not just as a base camp for area attractions. The 44-acre, 460-room resort, set on the edge of San Diego's Mission Bay, feels nicely isolated, thanks to the bay on one side, and the lush, tropical vegetation that surrounds the rest of the island-style resort (proof: they call the patios "lanais"). It has a bayside beach; five pools (one for adults, one for little kids); tennis; an 18-hole, kid-friendly putting course; water sports rentals and a summertime kids' club for ages 4-12.
The resort is also blessed with a fantastic location, just a couple minutes' drive into the heart of Mission Bay and funky, neighboring Pacific Beach, with an ocean beach, restaurants and a small, Coney-Island style amusement park. You're also within a half-hour drive of the San Diego Zoo or Legoland and, best of all, within walking distance of SeaWorld.
Now for the bad news: The Experience More Paradise offer is good only on the Garden Bungalow or Bayside Bungalow suites, one-bedroom-plus-living rooms accommodations priced at $645 a night on the dates we checked. The good news: We quickly saw a better deal, good for all room types: a Summer in Paradise -- 4th Night Free promo which offers a 25-percent break on rooms that start at a more modest $279 a night for standard digs with two double beds and a garden view.
The offers are based upon availability for stays through Aug. 21. To book the Experience More Paradise or 4th Night Free promo online, look next to rates after you punch in dates. Alternatively you can book by phone at 800/344-2626 and mention the offer by name.
Save up to 30 Percent at Redondo Beach's Portofino Hotel
Heading to the L.A. area this summer? The beach towns of Redondo, Hermosa and Manhattan Beach provide easy access to major draws (Hollywood, Disneyland) while offering a laid-back base away from the tourist throngs. In Redondo Beach, the 161-room Portofino Hotel & Yacht Club is intimately scaled and qualifies as family-friendly for its pool, firepits and free bicycles to borrow. Plus, you have easy walking access to the beach, a festive pier, and the sea lions in nearby King Harbor.
This summer, the Portofino is offering a $50-a-night credit when you stay at least two nights, up to a maximum credit of $200 when you stay four. While we love the idea using that credit toward a free or cheap breakfast for four each morning (one stack of blueberry pancakes=$10), we wanted to be sure it was the best deal available.
Room rates during the summer start at $239 on weeknights and $329 on weekends, so you can think of the $50 credit as added value to the tune of 21 percent on weekdays and 15 percent on weekends. Keep in mind, however, that you'll still pay full price for the room.
The Portofino is also offering a Sizzling Summer Savings promo that works on a sliding scale: Save 10 percent when you stay two nights; save 20 percent when you stay three nights; or get your fourth night free (25 percent off).
And yet another offer -- the advanced purchase rate -- may trump them both, if you don't mind committing some money upfront. If you book at least 14 days before your arrival and pay for one night (room and tax) at that time, you can save 30 percent off a four-night stay. Keep in mind, though, that you'll lose your deposit if you cancel within eight days of your arrival.
The 4th Night Free offer is available for stays through Sept. 30; enter promo code SIZZLE. The $50 credit and advanced-purchase rate are open-ended; enter promo code PROMO or ADVANCED. Or book by phone at 800/468-4292 and mention the offer of your choice.
WeJustGotBack.com is an award-winning family trip-planning site. It features reviews of kid-friendly hotels and resorts, expert planning advice, readers' travel tips, vacation deals and more. Follow WeJustGotBack on Twitter and Facebook.