If this week's Dancing With the Stars season premiere left you eager to hit the dance floor, get ready to rumba. Celebrate National Hispanic Heritage Month by putting your moves to the test. Latina magazine's editor in chief, Mimi Valdés Ryan, shares with USA TODAY some sizzling spots to salsa.
The Make Out Room San Francisco
If you can get past the suggestive name of this Latin lounge, you've got a sure spot to show off your stuff. "In the heart of Mexican 'hood the Mission, catch retro cumbias and pop classics en español on Saturdays," Valdés Ryan says. 415-647-2888; makeoutroom.com
S.O.B.s New York
For Brazilian beats to get you in the mambo mood, "Sounds of Brazil is the place to see Latin bands big and small," Valdés Ryan says. Prefer to learn the steps before you show off your skills? S.O.B.s offers after-work salsa lessons, and these movers and shakers know their stuff — they've been at it since 1982. The spicy spot is also infamous for their Brazilian carnivals and Argentine cumbia parties. 212-243-4940; sobs.com
La Cita Bar Los Angeles
Next time you find yourself in Los Angeles with a jones to jive, head downtown to La Cita Bar. "Check out weekly Hacienda Nights," Valdés Ryan says. These hot nights get groovers grooving with their live music. Tune in for "tejano, ranchera, norteño and cumbia with a youthful feel," she says. If the live Latin music at La Cita Bar doesn't get you samba-ing, nothing will. And who knows? Maybe you'll spot a star showing off his or her sizzling samba. 213-687-7111; lacitabar.com
Kukaramakara Miami
Miami may already be the mecca of Latin music in the USA, but this month there's a new kid on the block — Kukaramakara. To shake it South American-style, start practicing your moves because "the hottest nightclub franchise in Colombia is expanding its empire," Valdés Ryan says. "Don't be surprised if Colombian rock superstar Juanes makes a cameo."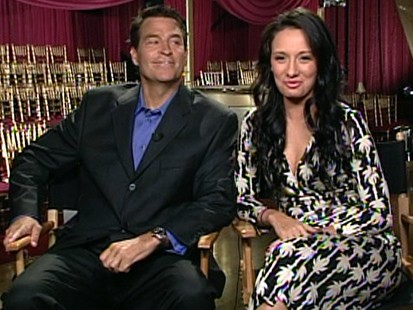 Spot 6 Chicago
This Chicago haute spot is not for the faint of heart: Spot 6 is where the tone-deaf and the Shakira wannabes gather to add their own tunes to the tango. Valdés Ryan suggests the Thursday night karaoke party. But better practice your español (the singing is in Spanish) as well as your dance moves before heading to this double-threat club. 773-388-0185
Bembe Brooklyn, N.Y.
"Bembe is easily the best dirty dancing to be had outside of Manhattan," Valdés Ryan says. "Located in Williamsburg, Brooklyn, it's an artsy yet unpretentious spot with a rustic feel offering a mélange of Brazilian, Afro-Latin and reggae sounds enhanced by live percussionists." Don't miss their guava margaritas — they might help ease your nerves. 718-387-5389; bembe.us
Vida! Las Vegas
Tango not up to par? You may be glad that what happens in Vegas stays in Vegas when you hit this dance floor. After fueling up at MGM Grand's trendy Mexican eatery Diego, the home of haute cuisine turns down the lights to become Vida! — and the Latin dance party commences. "Treat yourself to tableside bottle service of signature drinks as you soak in the ultimate reggaeton, Spanish pop and rock beats," Valdés Ryan says. 877-880-0880; mgmgrand.com/nightlife/vida-bar.aspx
Elvia's Cantina Houston
Diners and dancers alike flock to this caliente club. Free dance lessons are available on selected nights, so take advantage. But according to Valdés Ryan, it's the late-night party that really turns up the heat. "After hours, patrons at this sliver of a restaurant push the tables out of the way, and salsa dancing becomes a competitive sport," Valdés Ryan says. Amateurs might want to sit on the sidelines during the late-night showdowns. 713-266-9631
Ibiza Washington, D.C.
For a night of al fresco dancing, cha- cha-cha over to this D.C. spot, where denizens dance on one of the capital city's largest rooftop decks. "Get schooled on reggaeton, hip-hop, house," Valdés Ryan says. The lounge is anything but laid-back and offers three large rooms to shake your bon-bon. 888-424-9232; ibizadc.com
La Rumba Denver
The name says it all, so bring your best moves to this bar. La Rumba offers three Latin dance nights a week, so there's no excuse to skip out. "Regardless of what night you go, La Rumba guarantees that you will be on that dance floor," Valdés Ryan says. "But take caution: It can be a little daunting watching some of the seasoned salseros strut their stuff, so come early for lessons." 303-572-8006; larumba-denver.com