Air New Zealand isn't scared of being too cheeky -- literally.
"It pays to fly with people who have it all out there… so to speak," says the airline's Web site, proving with their new campaign that perhaps the bare essentials are the best way to go.
Air New Zealand's au naturel "Nothing to Hide" campaign features the airline's employees in uniforms painted head-to-toe in body paint.
"The body painting alone took around three hours per person," said Jules Lloyd, marketing manager of Air New Zealand.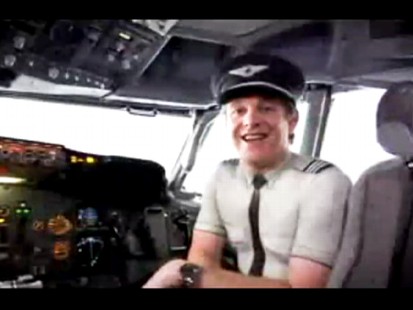 The in-flight safety video, aptly titled "Bare Essentials of Safety," launched onboard the domestic New Zealand 737 flights on Monday, according to Lloyd, who told ABC News that the crew featured in the video was put together on flights that day. Passenger reactions ranged "from applause, to pretty hilarious conversations to high fives from passengers to our crew as they left the plane."
As for seeing the video anytime in the future outside of New Zealand?
While Lloyd said it's possible the concept could appear on international flights and Air New Zealand is still "considering a couple of other very creative concepts" for their new international safety in-flight videos.
In addition to its domestic safety in-flight video filmed just under three weeks ago, the "Nothing to Hide" campaign also revealed a domestic TV commercial and online campaign in mid-May.
Even the airline's CEO Rob Fyfe was willing to exhibit his enthusiasm for the concept; he was featured in the original TV advertisement.
What inspired the disrobing of the five featured crew members?
Lloyd says the airline wanted a "genuine creative platform…at a time of increasing competition" to showcase that their "fares are fully inclusive upfront."
Airlines Get Creative In Tough Times
For years, airlines worldwide have boasted the sex appeal of crew members in order to achieve a goal.
For instance, European airline Ryanair's controversial annual charity calendar, featuring scantily-clad women, has been raising money the past couple years for Dublin's Simon Community, an organization working with the homeless.
Air New Zealand is part of an airline industry which is now "in survival mode," says Giovanni Bisignani, Director General and CEO of the International Air Transport Association. IATA reported that international passenger demand among Asia Pacific carriers fell 14.3 percent last quarter.
According to IATA, the airline industry's 2008 net loss was $10.4 billion. The association is forecasting $9 billion in industry losses for this year.
Air New Zealand's campaign, created by their ad agency ".99," has certainly made a splash already and will definitely have passengers giving a "second look" at onboard safety.