As any kid can tell you, the end of the school year is rapidly approaching -- which means family vacation season is about to begin.
Indeed, summer is often the only season parents and children have to travel as a family. And yes, together-time is wonderful, though sometimes kids and parents have different ideas about how to spend a vacation day, which can lead to holiday tension. But when cruising is part of the equation, vacationing together does not necessarily equal spending every waking moment together.
Though you may need to do a little legwork to choose the best family cruise for your family, mainstream lines (and some luxury ships as well) have one common denominator: onboard programs that allow your kids to hang out with others their age. It's a massive benefit on sea days, but did you know that this perk is also available when the ship is in port -- sometimes for no extra cost? Or that some lines plan targeted excursions meant to entertain even the peskiest of age groups (teens)?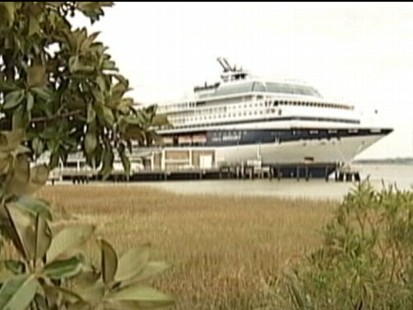 Whether you've already booked a cruise with the gang this summer or are contemplating one (there's still time to snag
last minute deals
), here are three secrets for planning your time ashore -- with or without the little ones.
Stay Up to Date on the Latest Travel Trends from ABC News on Twitter
You don't have to take your kids ashore (unless you want to). Yes, that's right -- kids' clubs are open for business on port days. Lines like Carnival, Celebrity, Costa, Holland America, MSC Cruises, Norwegian Cruise Line, P&O Cruises, Princess and Royal Caribbean all offer onboard programming (think camp with more high-tech toys) for kids and teens ages 3 and up when the ship is in port.
This gives parents the choice of taking the kids out to explore the various destinations -- or leaving them in competent hands while the adults do more grown-up excursions, like museum or winery visits. Or, you can split your day and do both.
Onboard kids' programs are usually -- but not always -- free on port days. All lines with kids' activities offer them for free on sea days, but not all are fee-free when the ship is docked or anchored in port.
Most notably, NCL charges $6 per hour, per child, and $4 per sibling, per hour, for Port Play, the line's in-port kids' program. Celebrity offers free activities, but does charge $6 per hour if the line's youth counselors need to take your child to a meal because the line's kids' clubs are normally closed at lunch and dinner. Parents can also arrange for in-room babysitting ($8 per hour, per child) for kids age 1 and older.
Similarly, Disney's clubs are free to kids ages 3 and up, but do charge a per-hour fee for those under 3 spending the day in the onboard nursery.
Lines with free port-day programming include Carnival, Costa, Holland America, MSC Cruises, P&O, Princess and Royal Caribbean. If you plan to use this option, check with the youth staff, as you may need to sign up kids a day in advance for port-day activities.
Some lines offer family-friendly or teen-only excursions. If you do want to venture ashore, you should always vet tour offerings to make sure they'll suit your children's interests and needs. However, a few lines make it easy with excursions aimed at families.
Disney Cruise Line is a leader here with a variety of excursions for all ages; look especially for tours tagged as "Family Adventures" for kid-friendly options. On Carnival, teens can go on teen-only shore excursions, supervised by the line's youth staff, for discounted rates; the kids vote on which tour to take. Also, on many lines, kids pay reduced rates on ship-sponsored shore excursions.
For more information on taking your family on a cruise, visit our Cruise Planning and Family Cruises sections.
Cruise Critic is an online cruise guide, featuring cruise reviews, news, deals and advice on all aspects of cruising.