7 Things Parents Forget on Plane Trips with Kids
Keep this checklist (along with your packing list) inside your traveling bag.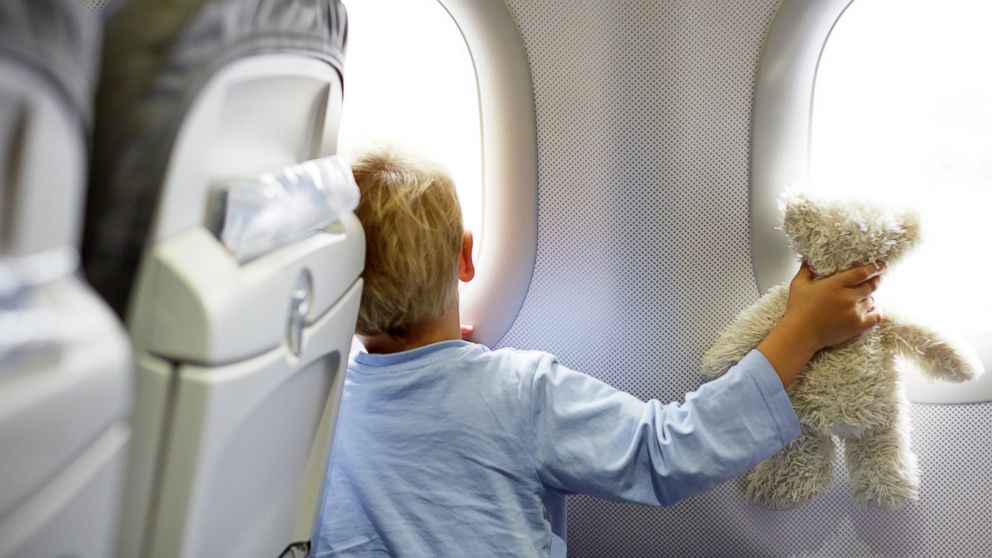 March 30, 2014— -- Traveling with little kids? Been there, done that, loved it. Most of the time. As for the other times, some of the blame falls on me because I forgot something.
We all do. A mother I know told me she once forgot to bring a ratty, old stuffed animal and paid the price. Toddler: "Where Pinky Pig go?" Mom: "Uh, he decided to stay home." This was followed by loud and lengthy opposition to the pig's staycation plans.
Lucky for me, my daughter's a teen now which means it's time to pass the torch and my trusty travel checklist to a new generation of young parents.
7 Things No Parent Should Forget
Keep this checklist (along with your packing list) inside your traveling bag.
1. Don't forget to check flight details
If it's been awhile since you made reservations, check your itinerary on the airline site. Usually airlines notify you about changes, but they don't always point out every single little detail and here's the perfect example.
An acquaintance was told by Airline X that a connecting flight had changed which meant she'd arrive in Atlanta earlier than planned. No big deal, she thought, until she figured out her brief layover was now 7½ hours long, and she was traveling with three little kids. Then she noticed Airline X could have put the family on an earlier outbound flight to avoid the long layover but they didn't do it. Luckily, our frantic flyer was able to switch things around with no fee penalty. Good thing she was on the ball and noticed these details.
2. Don't forget to check the seats
Sometimes airlines pull a seat switcheroo which you don't find out about until you board the plane (this can occur when there's an unanticipated change in aircraft). This also happened to my Airline X friend but she caught it in time to make a fix. If she hadn't, well, just picture 18 month old twins seated ten rows behind their parents (but also picture the haunted-looking passenger seated beside the little ones). Check your flights and seats, then check them again.
Note: On long flights with children, you might want to select an aisle seat for yourself. I'm thinking of all those trips to the restroom with little ones (don't knock it, it can tire them out).