— -- A record-setting 3,957 firearms were found in carry-on bags at airport checkpoints across the country in 2017, almost a 17 percent increase from the previous year, the Transportation Safety Administration said Tuesday.
That's an average of 10.8 firearms per day and 84 percent of them were loaded.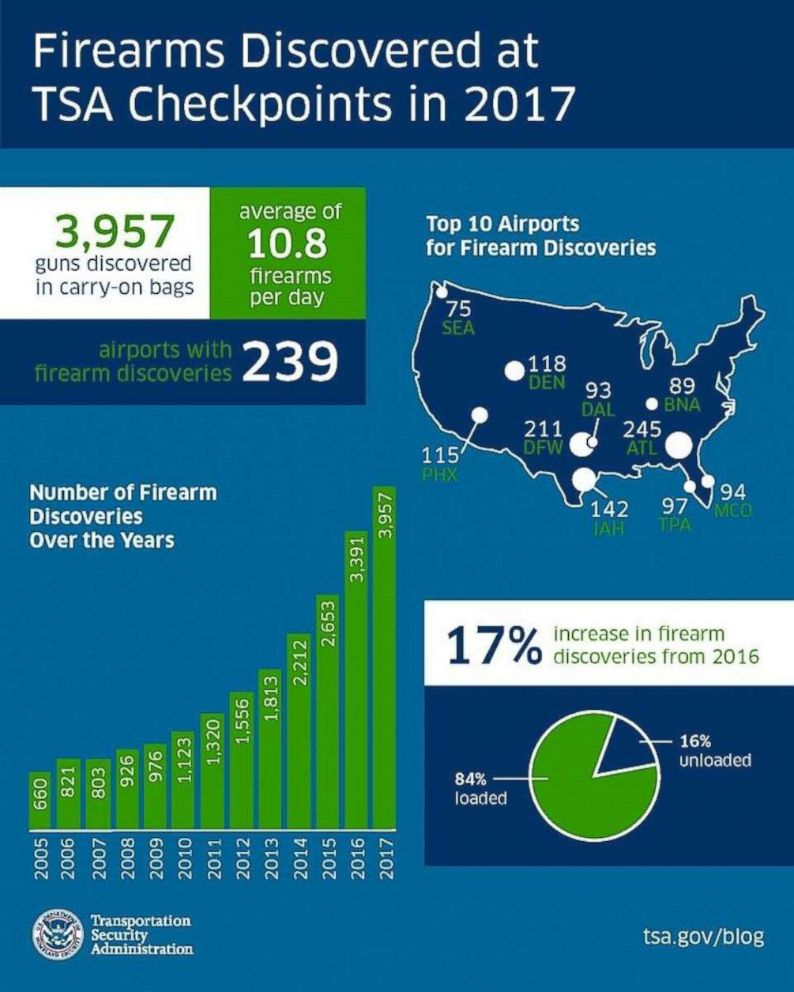 The most firearms discovered in one month was at Hartsfield-Jackson Atlanta International Airport where TSA officers found 31 in August.
Officers also found high numbers of firearms at airports in Dallas, Houston, Denver, and Phoenix, the TSA said.
TSA found other hazardous items in carry-on bags in addition to firearms, including grenades, gun powder, and ammunition.