— -- A mother of two girls saw "just fire" when a scientific demonstration at a Reno children's museum went wrong and exploded.
"She was like 'I forgot the alcohol' and she went and added it and that's when it all blew up," Jackie Rider told ABC News about the explosion at The Discovery Museum in Reno, Nevada, Wednesday afternoon.
Rider was filming the tornado simulation experiment so that her two daughters, who were sitting on the floor directly in front of the demonstration, could watch it again later.
"I saw fire, just fire," Rider said.
Rider was spending the afternoon at the museum with her two daughters, Hayden and River, as well as her three nephews, two nieces and some friends when the explosion occurred.
Hayden told ABC affiliate KOLO-TV that her cousin "was protecting me." Her cousin had to be treated for second degree burns as well as both Hayden and River, who sustained injuries on their legs, arm, toes, and hands. Half of River's hair "got scorched" so the family went to a nearby hair salon to get it washed free of chemicals shortly after the incident.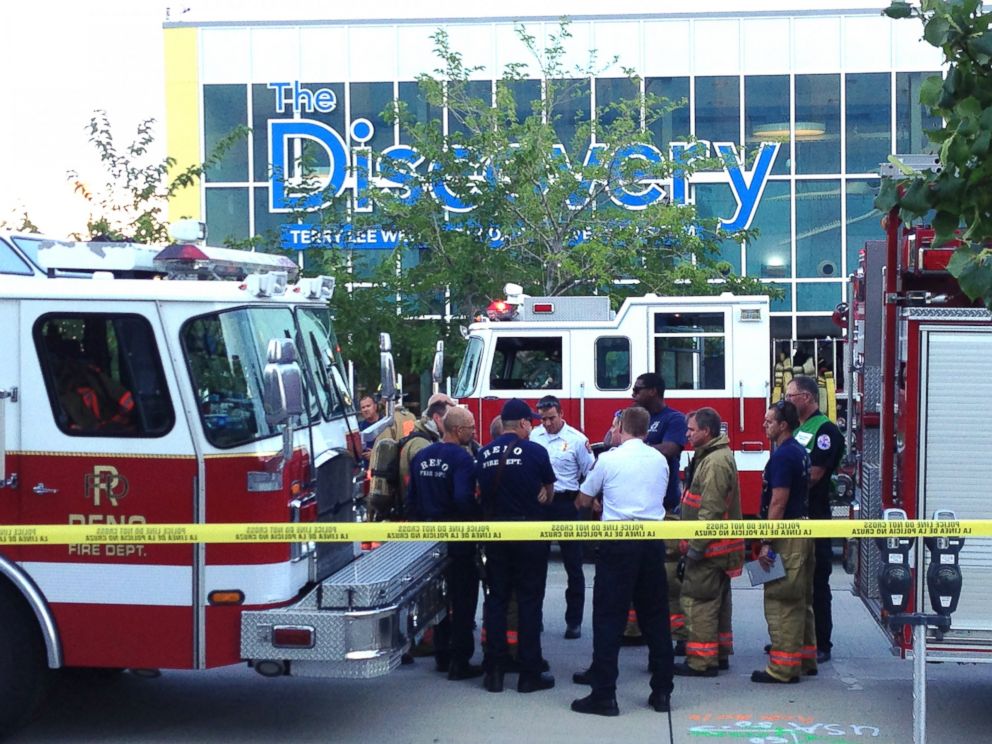 Officials told the Associated Press that a methyl alcohol and boric acid mixture is used during the exhibition known as a "fire tornado" conducted regularly at the museum to create a whirling effect.
She saw the explosion through the lens of her camera phone. Immediately after the blast, her thoughts turned to "grabbing kids, and then my niece turned around and her face was on fire so the next [thought] was just getting that put out."
A spokesman for the city of Reno told the AP that eight children and one adult were taken to a Reno hospital for minor burns or smoke inhalation. Spokesman Matthew Brown released a statement confirming one child remained hospitalized in good condition today, according to officials at Renown Regional Medical Center. Four other people were treated at the scene but their ages were not available.
In addition to the injuries, the building sustained smoke damage, Reno Fire Chief Michael Hernandez said. The incident remains under investigation.
"The Discovery would like to thank our staff for their quick response during today's incident at the museum," a statement released by the museum reads.