— -- Authorities in the Kansas City, Missouri, area have responded to at least 160 water rescues after heavy rains produced deadly flooding, officials said.
Nearly 10 inches of rain fell in the Kansas City metro area overnight, drenching the roads, flooding rivers and stranding residents. By 5:30 a.m. local time the rain began to subside, moving southeast of the city.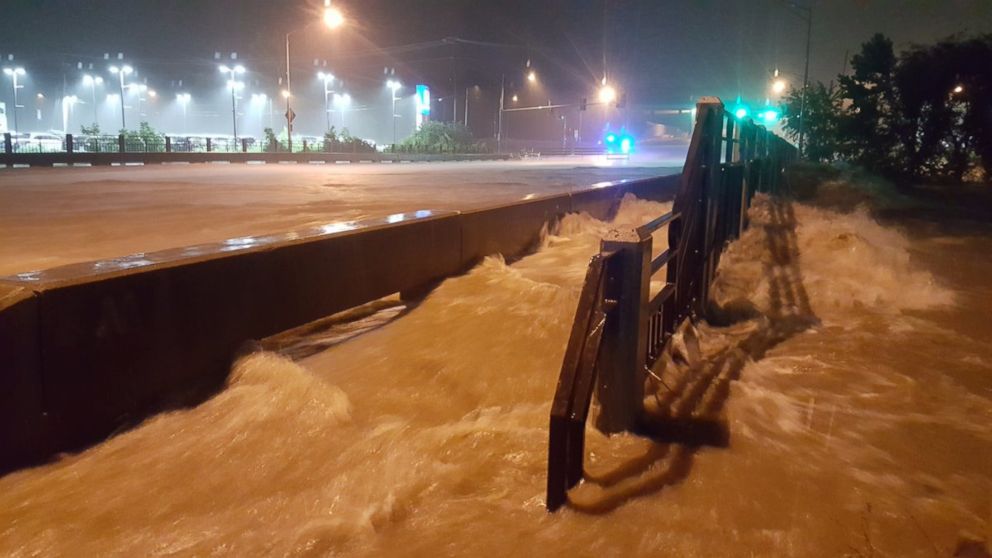 At least one person has died because of the flooding, according to authorities. The sheriff's office in Miami County, Kansas, said a 56-year-old man died when his car hydroplaned off the highway into deep rushing water. First responders found his body about 75 yards away from his car.
The Overland Park Fire Department said rescues included two people plucked from the roof of their vehicle and a young woman rescued from a car in a flooded creek.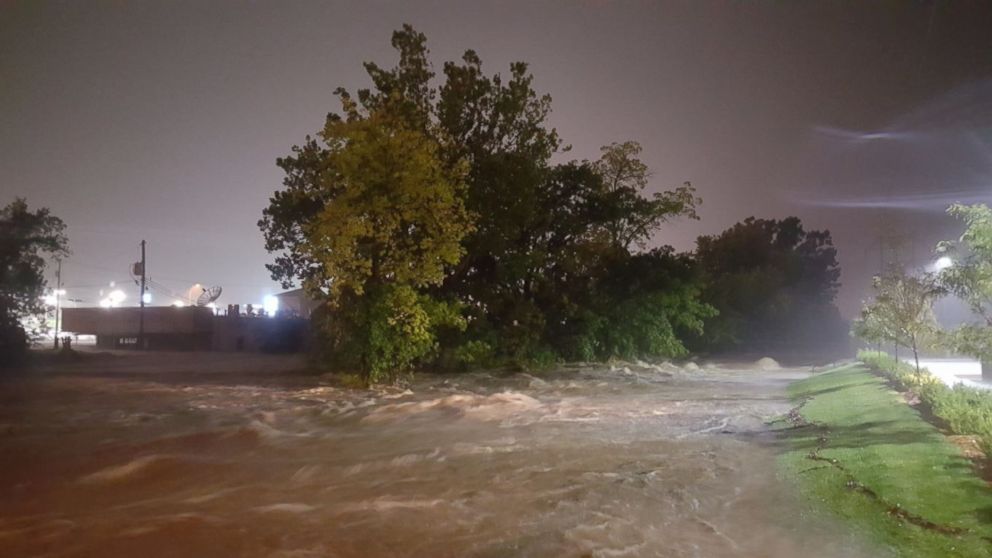 One video showed seven people on a roof waiting to be rescued. They were brought to safety, police said.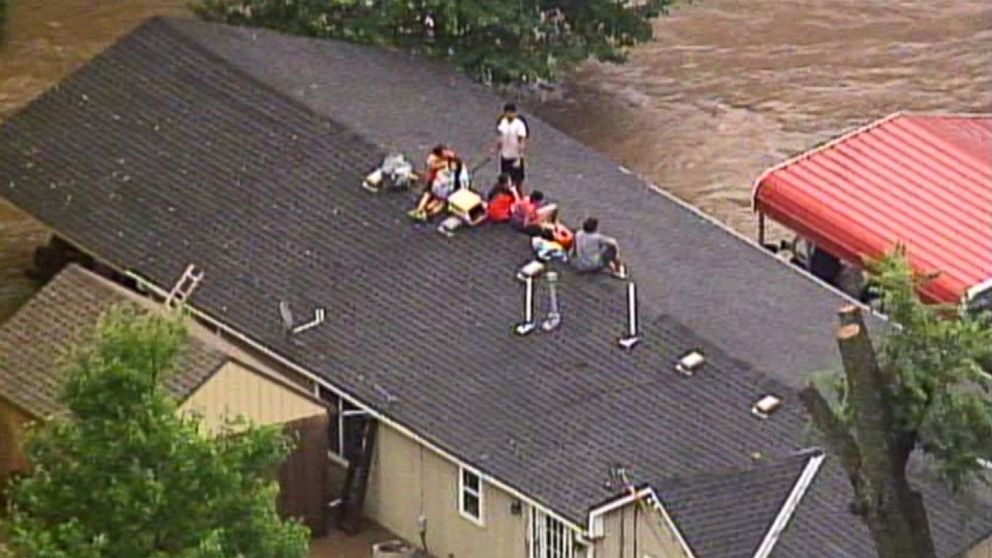 Another woman was rescued from a tree, according to ABC affiliate KMBC.
ABC News' Rachel Katz, Daniel Manzo and Rex Sakamoto contributed to this report.