— -- The coldest air of the season has moved in and it feels more like mid-January than November from the Midwest to the Northeast.
This Arctic blast has also triggered lake-effect snow showers and the first snow of the season for Chicago this morning. Heavy lake-effect snow bands caused accidents and spin-outs across parts of Northern Michigan overnight.
This morning, record lows were tied or broken from Minnesota to Michigan:
Duluth, Minnesota: -5 degrees
Madison, Wisconsin: 9 degrees
Chicago, Illinois: 18 degrees
Detroit, Michigan: 19 degrees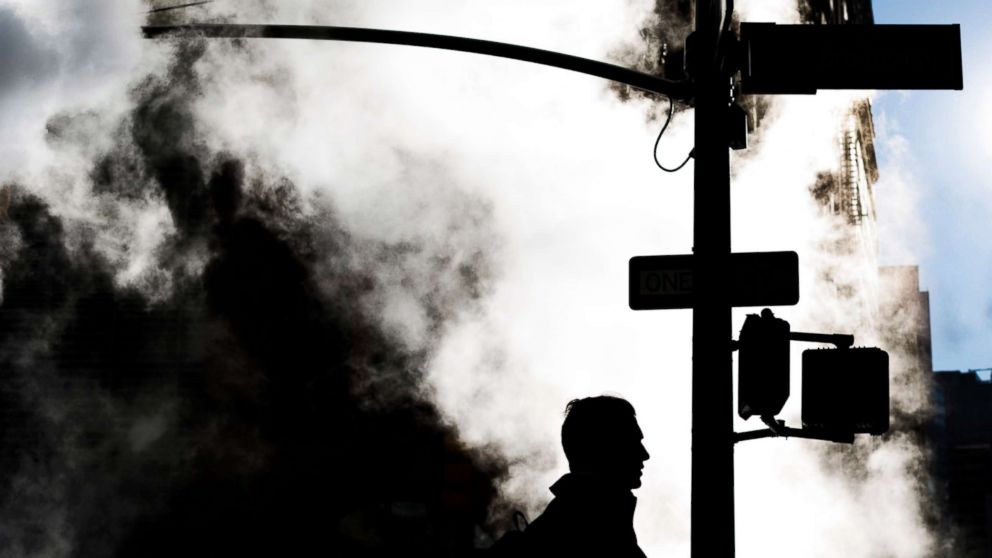 The Arctic front slid through this morning, causing temperatures to plummet and bringing brisk winds throughout the day. Freeze warnings are in effect through Saturday morning from South Carolina to Massachusetts for the first widespread freeze of the season. Wind advisories are in effect for New England, where gusts up to 50 mph will make those already frigid temperatures feel even colder.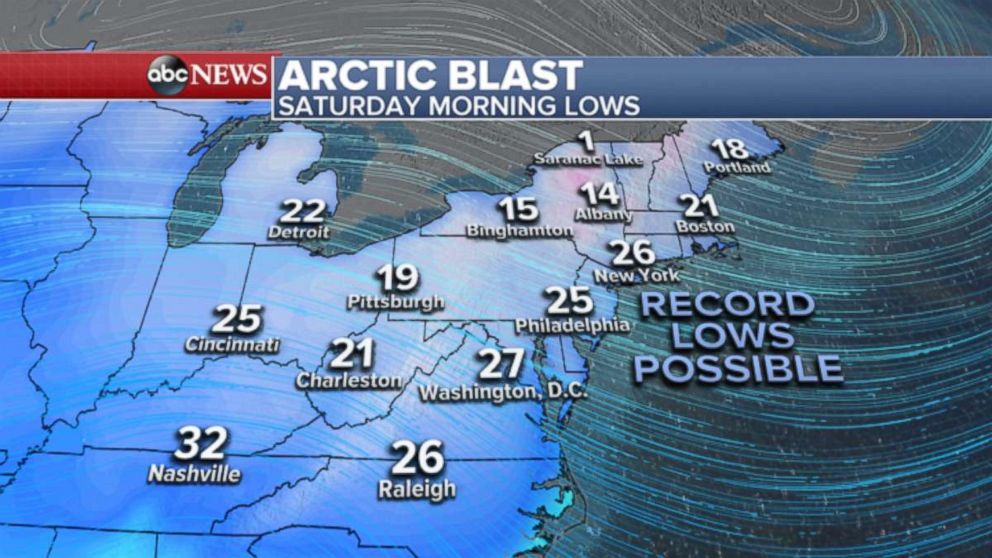 Across the Northeast, the winter blast will keep temperatures in the 20s and teens late this evening through Saturday morning, up to 25 degrees below normal.
Numerous daily record low temperatures are expected to be shattered Saturday morning, here are just a few:
Boston: 21, record 24
New York City: 26, record 28
Washington, D.C.: 27, record 26
Pittsburgh: 19, record 21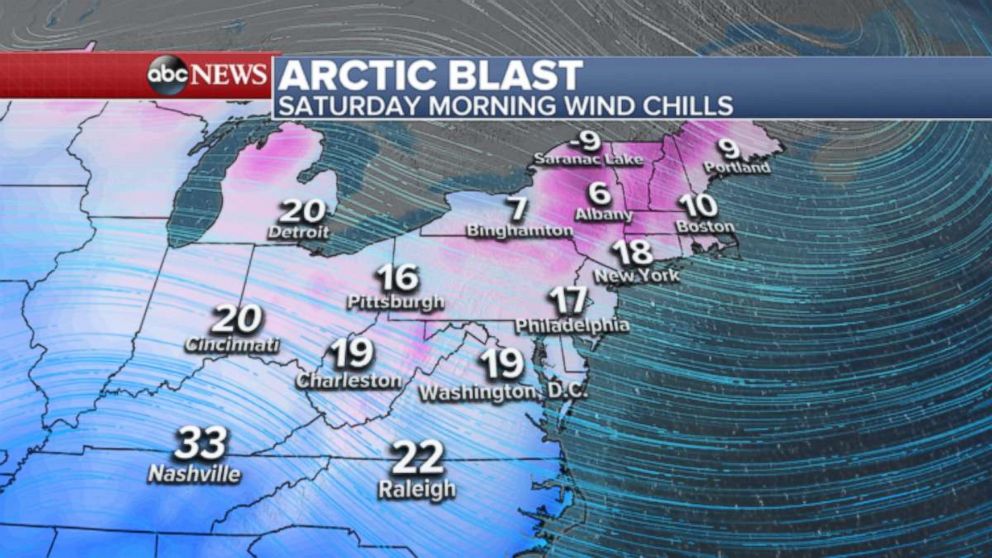 Wind chills on Saturday morning across the Mid-Atlantic and Northeast will be in the teens across the board. Some areas near the mountains and in New England will see wind chills in the single digits.