For their 23rd wedding anniversary, a Florida man gave his wife a kidney
Cesar Calle gave his wife the greatest gift of all for their anniversary.
A woman just got the greatest gift of all from her husband the week of their 23rd wedding anniversary -- his kidney.
The life-saving donation was a match made in heaven for Monica and Cesar Calle of South Florida on Feb. 19 at Memorial Regional Hospital in Hollywood, Florida. To make the occasion even more momentous, according to a statement, Cesar's kidney donation to his wife Monica was the Memorial Transplant Institute's first kidney transplant.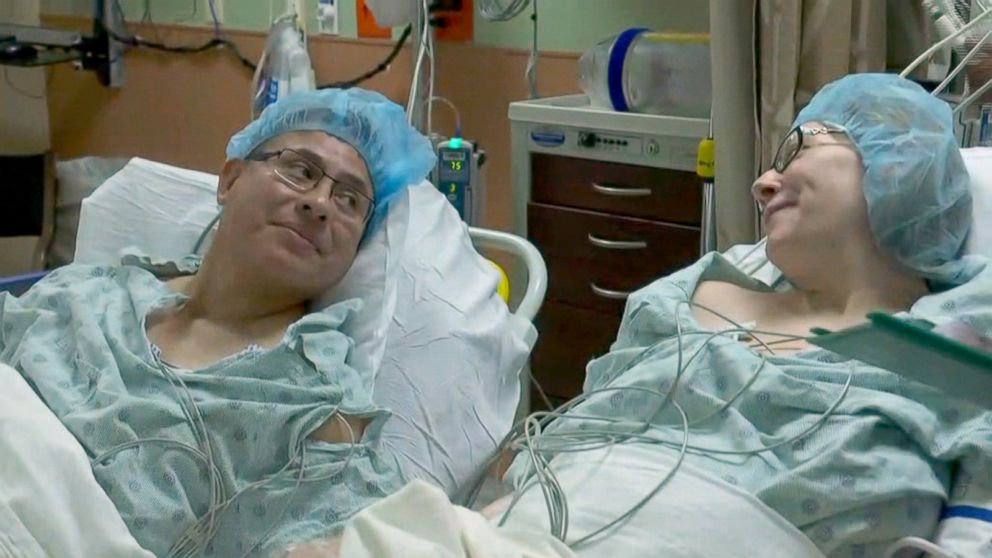 The five-hour procedure was led by Dr. Juan Arenas, chief of the Transplant Institute and surgical director of pediatric and adult surgical kidney transplants, a statement from Memorial Healthcare System said.
"You guys got us back into shape, you got us strong ready to tackle the next adventure of our lives," Monica told the surgical team in a video posted on the Memorial Healthcare System's Facebook page Tuesday. The staff greeted her with cake, balloons, and signs as she was discharged from the hospital just four days later.
"We couldn't have picked a better couple to be our first transplant and we look forward to many, many more in the future," Dr. Tjasa Hranjec, one of the transplant surgeons, said in the video.
"We are so glad we finally accomplished what we set out to do," Arenas said in the statement. "It was a long road to get here, but we had an incredible match, an incredible choice of patient and donor-recipient and everything went as planned."
This transplant is a success story for the Memorial Transplant Institute as well because the new program, according to the statement, will provide residents in South Florida "greater access to quality kidney and heart transplant care."
"This is an amazing, amazing gift. God put this man into my life for a reason," Monica said in the video about her husband. "He really did. Twenty-three years ago into my life for a reason. He knew what he was doing, and he saved my life."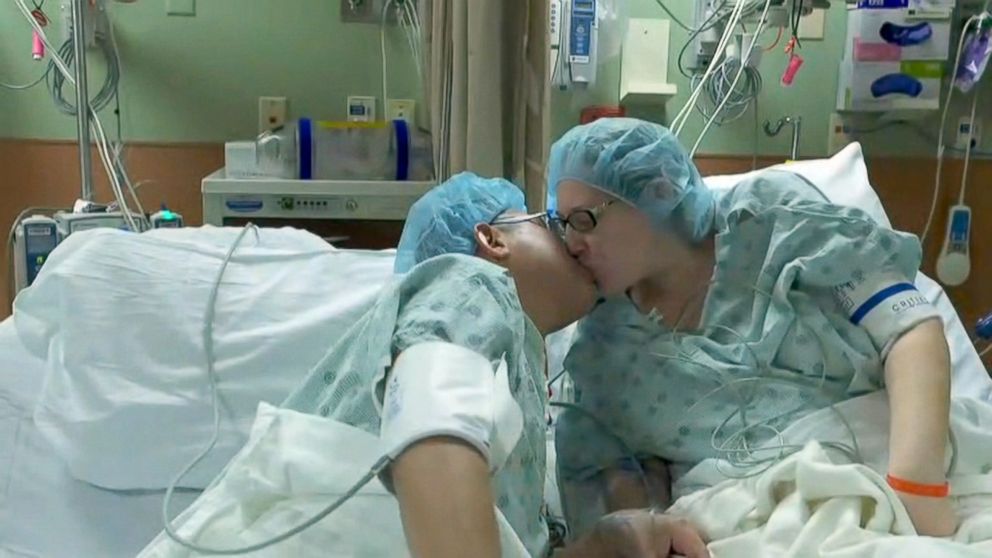 Monica and Cesar added that after 23 years, they're still a match.