27-year-old victim of Las Vegas shooting wakes up from coma, fundraiser held
A fundraiser was also held Saturday for Maryland native Tina Frost, 27.
October 15, 2017, 1:31 AM
— -- A fundraiser was held Saturday night in Maryland to help pay for the mounting medical bills for a 27-year-old woman who on Friday night woke up and took her first steps after being in coma since being injured in the Las Vegas mass shooting earlier this month.
A family spokesperson wrote on a Go FundMe page Friday set up for Tina Frost, that she had taken three steps to a chair, and three steps back to bed, with the assistance of nurses. The spokesperson also wrote that Frost breathed on her own for six hours.
Frost, a certified public accountant with Ernst & Young now living in San Diego, was shot in the head while attending the Route 91 Harvest festival in Las Vegas with her boyfriend and co-workers, when gunman Stephen Paddock fired into the crowd of festival-goers from a room at the Mandalay Bay. The bullet pierced the frontal lobes of her brain before ricocheting, landing in her right eye. Fifty-eight people were killed in the massacre, and nearly 500 people were injured.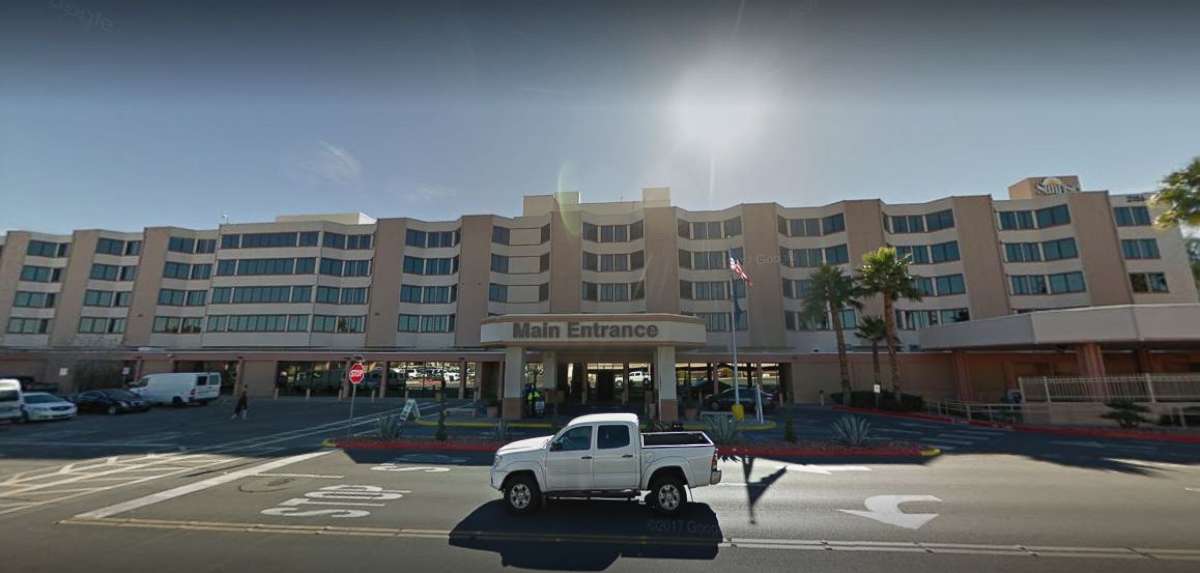 "Today has also been a big day for our TT - she is now waking up!" the spokesperson wrote. "She opens her left eye just a lil and looks all around the room at us, taps her feet whenever music is playing, continues to squeeze our hands, and even gives [boyfriend] Austin [Hughes] a thumbs up when asked. She sometimes taps to music and also took her first steps today with the assistance of the nurses - 3 steps to the chair and 3 steps back to the bed."
The Go FundMe post continues, "She's obviously anxious to get her wobble back on. She also breathed on her own for a full 6 hours! We are so proud of our Tina, and everyone is amazed at every single movement she makes. EY San Diego sent a colorful RARE Science teddy bear that she hugs and pats on the back to show us she likes him :). The Jabbawockeez (won America's Best Dance Crew) paid her a special visit today in her room and they also put on a little show for the hospital."
In terms of Frost's next steps, the spokesperson writes, "The doctors have been talking about Tina's next steps and are discussing other hospitals that will have all the specialists she'll need during her long road to recovery. She will be moving ICU to ICU, so the whole team will be on track with her recovery. Dr. Blum, Tina's Neurosurgeon here at Sunrise is making sure that the facility Tina will be at next meets all the requirements she will need, both short term and long term and all the surgeries she will have over who knows how long. We'll know more soon about where we will be next. Thanks for all the thoughts and prayers!"
The Go FundMe campaign as of Sunday morning had raised nearly $540,000, far surpassing its goal of $50,000.
According to ABC affiliate WJLA, dozens of people attended the fundraiser Saturday at Molly's Irish Pub in Crofton, Maryland, organized by Frost's high school friends Tara Beavers and Ali Shomper.
As part of the fundraiser, a golf bag and several other items were auctioned off.
"We just love her. She's a great person. We want to her help her out any way we can. We can't wait for her to get better," Beavers said, reported WJLA.
"Were happy with the turn out tonight," Shomper added at the fundraiser. "Every little bit counts. You know the bills are going to high. This is a great for us to pitch in."